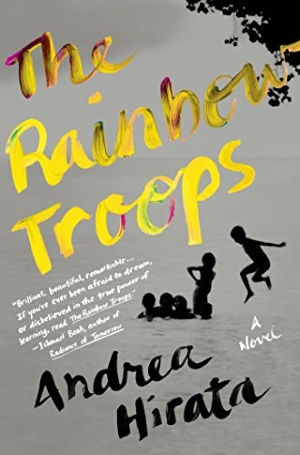 Our Book of the Month selection is The Rainbow Troops by Andrea Hirata.
Written in 2005, The Rainbow Troops (paid link) was translated into English in 2015. Selling more than 5 million copies and translated into 21 different languages, it is now the best-selling book of all time by an Indonesian author.
The semi-autobiographical novel is set in a small village on the island of Belitung located southwest of Sumatra. The Laskar Pelangi (Rainbow Troops) are a group of students at the Muhammadiyah Elementary School located in the poorest village on the island. Two compassionate teachers try their best to guide the rag-tag Rainbow Troops to work hard, do good, and most of all, survive in the most difficult of conditions. Both the government and the tin mine are conspiring to shut the school down. They have to maintain an enrollment of 10 students or the school will be shuttered. Several of the students are on the verge of dropping out due to their family's poverty.
The novel mixes humor with real-life struggles avoiding shallow sentimentality. The book's publication fulfilled a promise Hirata made to his elementary school teacher, Ibu Muslimah, to dedicate a book to her. The novel was made into a movie in 2008, and it was the highest grossing film in the country that year. According to Hirata, the book's publisher which was close to bankruptcy took on the book as it's last project, despite the publisher's feeling the book would not do well because it was "not urban, or cool, or sexy." Thankfully his prediction turned out wrong!
Details

Hits: 1956