Please Note: We will post music events when they become live again!

GENRES AND TRADITIONS:

USEFUL LINKS:

Local Music Events
COMING SOON!
Details

Hits: 2082
| | |
| --- | --- |
| | NOTE: In order to slow down the spread of the COVID-19 virus, most movie theater screenings have been canceled. We will resume listing movies when the situation improves. At this time we can not recommend anyone attend public events unless absolutely necessary. |
Details

Hits: 1875
RECIPE OF THE MONTH

ETHNIC & INTERNATIONAL MARKETS
ETHNIC & INTERNATIONAL RESTAURANTS
COOKING WORKSHOPS
Details

Hits: 2169
The San Diego Participant Observer is a publication of The Worldview Project, a 501(c)3 educational non-profit dedicated to promoting greater cross-cultural awareness, understanding and engagement. The Worldview Press was founded in 2001 by anthropologist Thomas Johnston-O'Neill, Ph.D., who serves as the executive director. In 2009 the organization was officially renamed the Worldview Project. Our efforts are t has benefited and continues to benefit from extremely generous and energetic help from a large number of interns and volunteers who hail from diverse walks of life and from many countries. In addition to publishing The San Diego Participant Observer, the Worldview Project also develops and deploys online resources, print publications and events that encourage greater cross-cultural interest and knowledge.
Writers are encouraged to contribute to The Participant Observer and if you are interested in writing articles or reviews please contact us about our present publication needs and guidelines beforehand.

The Worldview Project and the Participant Observer depend on the generous tax-deductible contributions from people like you! There are many ways to contribute to our organization (some don't even require any money from you!). Please click on the "Donate" tab in our menu bar to find out all the details!
Details

Hits: 2340
Please Support The Worldview Project's Mission and Our Efforts to Promote Greater Cross-Cultural Awareness, Understanding and Engagement by Donating to: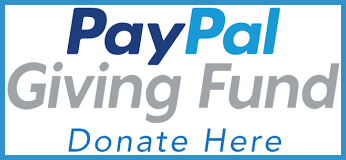 To make a monthly recurring donation via PayPal, click here instead!
Details

Hits: 1758
The Joomla! content management system lets you create webpages of various types using extensions. There are 5 basic types of extensions: components, modules, templates, languages, and plugins. Your website includes the extensions you need to create a basic website in English, but thousands of additional extensions of all types are available. The Joomla! Extensions Directory is the largest directory of Joomla extensions.
Components are larger extensions that produce the major content for your site. Each component has one or more "views" that control how content is displayed. In the Joomla administrator there are additional extensions such as Menus, Redirection, and the extension managers.
Modules are small blocks of content that can be displayed in positions on a web page. The menus on this site are displayed in modules. The core of Joomla! includes 24 separate modules ranging from login to search to random images. Each module has a name that starts mod_ but when it displays it has a title. In the descriptions in this section, the titles are the same as the names.
Content modules display article and other information from the content component.
User modules interact with the user system, allowing users to login, show who is logged-in, and showing the most recently registered users.
These modules display information from components other than content and user. These include weblinks, news feeds and the media manager.
Utility modules provide useful functionality such as search, syndication and statistics.
Navigation modules help your visitors move through your site and find what they need.
Menus provide your site with structure and help your visitors navigate your site. Although they are all based on the same menu module, the variety of ways menus are used in the sample data show how flexible this module is.
A menu can range from extremely simple (for example the top menu or the menu for the Australian Parks sample site) to extremely complex (for example the About Joomla! menu with its many levels). They can also be used for other types of presentation such as the site map linked from the "This Site" menu.
Breadcrumbs provide users with information about where they are in a site.
Templates give your site its look and feel. They determine layout, colours, typefaces, graphics and other aspects of design that make your site unique. Your installation of Joomla comes prepackaged with three front end templates and two backend templates. Help