Calendar
<
October, 2019
>
Coming Soon...
Sunday, Oct 20
All Day
Stage: Las Quinceañeras
All Day
Ongoing and Extended Events
10:00 AM
San Diego International Film Festival
10:00 AM
Sukkot Harvest Festival
10:30 AM
German Film: Rocca Changes The World (Rocca Verändert Die Welt)
12:30 PM
Stage: ¡Vuela!
2:00 PM
Lawn Program: House of Czech & Slovak Republics
2:00 PM
Stage: Foxfire
6:00 PM
Music & Dance: Danyavaad & The Shimmy Sisters Reunion
6:00 PM
Music: Ali Azimi
6:00 PM
San Diego Ballet: A Midsummer Night's Dream
7:30 PM
SDIFF Film: Benedetta Follia + Short: Scent of the Stars
7:30 PM
Stage: Calafia At Liberty
Monday, Oct 21
All Day
Ongoing and Extended Events
7:30 PM
SDIFF Film: Napoli Velata + Short: The Same Name
Tuesday, Oct 22
All Day
Ongoing and Extended Events
1:00 PM
Film & Discussion: Puzzle
6:00 PM
Coco: Sugar Skull Paint Night
7:00 PM
Opera: Aida
7:30 PM
SDIFF Film: Come un Gatto in Tangenzial + Short: The Loony Boxer
7:30 PM
Book Signing: Kate Quinn
Wednesday, Oct 23
All Day
Ongoing and Extended Events
5:00 PM
Wine Tasting: Northern Italy
6:00 PM
French Film: Moka
7:30 PM
SDIFF Film: Euforia + Short: Postcard
Thursday, Oct 24
All Day
Ongoing and Extended Events
5:00 PM
Talk: Racism in German and American Cinema of the Twenties
6:00 PM
UNA Discussion: Our Planet, Our Future
7:00 PM
Book Signing: Rut Sepetys
7:30 PM
SDIFF Film: A Casa Tutti Bene + Short: The Place of Happiness
8:00 PM
Comedy: Dante Chang
Friday, Oct 25
All Day
Ongoing and Extended Events
1:00 PM
Talk with Potter Shumpei Yamaki
2:00 PM
Book Signing: J. Elke Ertle
6:00 PM
Film & Discussion About Race, Mental Health & Community
7:00 PM
Music: Clave Dura
7:00 PM
Opera: Aida
7:30 PM
SDIFF Film: Selfie + Shorts: Shine, Beauty
7:30 PM
Stage: Amazing Adventures Of The Marvelous Monkey King
7:30 PM
Stage: Foxfire
8:00 PM
Comedy: Dante Chang
Saturday, Oct 26
All Day
Ongoing and Extended Events
11:00 AM
Balboa Park Halloween Family Day
11:00 AM
City Heights El Dia de los Muertos
12:00 PM
Encinitas Dia de los Muertos Celebration
2:00 PM
Black Life: A Conversation
2:00 PM
Stage: Sense & Sensibility
2:00 PM
Stage: Amazing Adventures Of The Marvelous Monkey King
2:00 PM
San Diego Symphony Plays Music from Coco
5:30 PM
SDIFF Gala & Italy Exported Awards
7:30 PM
Comedy: Dante Chang
7:30 PM
Stage: Foxfire
7:30 PM
Stage: Amazing Adventures Of The Marvelous Monkey King
8:00 PM
Stage: Sense and Sensibility
9:30 PM
Comedy: Dante Chang
Sunday, Oct 27
All Day
Ongoing and Extended Events
12:00 PM
Kimchi Workshop
2:00 PM
Opera: Aida
2:00 PM
Stage: Sense & Sensibility
2:00 PM
Stage: Foxfire
7:00 PM
Keali'i Reichel
7:30 PM
SDIFF Film: L'uomo Che Comprò la Luna
7:30 PM
Stage: Amazing Adventures Of The Marvelous Monkey King
Monday, Oct 28
All Day
Ongoing and Extended Events
4:00 PM
Population Aging and Korea's Economy
Tuesday, Oct 29
All Day
Ongoing and Extended Events
12:00 PM
In Celebration of Toni Morrison: Reflecting on a Legend
6:00 PM
Coco: Sugar Skull Paint Night
Wednesday, Oct 30
All Day
Ongoing and Extended Events
Thursday, Oct 31
All Day
Ongoing and Extended Events
Friday, Nov 1
All Day
Ongoing and Extended Events
8:00 PM
Stage: Sense and Sensibility
Saturday, Nov 2
All Day
Ongoing and Extended Events
8:00 PM
Stage: Sense and Sensibility
Food & Drink
Learn to cook ethnic and international cuisine!
---
Calendar
10/17/2019
-
Valle de Guadalupe Winemakers Dinner
Baja chefs, David Castro Hussong of Fauna and Viviana Martinez of Mixtura, along with five of the region's top winemakers, present a culinary affair. An intimate evening will allow guests, chefs and winemakers to sit alongside each other for a personal experience with a fresh, plentiful family-style dinner served under the stars.
Age limit: 21+
Admission/Cost:
$135
Location:
Rancho Valencia
5921 Valencia Circle
Rancho Santa Fe, CA 92014
MAP
Thursday, October 17 - 6:00 PM to 10:00 PM
10/29/2019
-
Coco: Sugar Skull Paint Night
Get spooky and celebrate Halloween while decorating sugar skulls with the whole family and watching Disney's Coco. Tickets will be required to participate in the sugar skull decoration, no purchase required if you want to hang out and enjoy the movie. Each ticket includes one sugar skull with decorating supplies, and one 619 Vodka craft cocktail for adults ($25), or a kid's special Halloween treat and drink ($20). The adults will have plenty of signature cocktails to choose from, like Blood of the Scorpion or Princess Cosmo, which is made with 619's Rose Petal Vodka. Costumes are encouraged. A face painter will be at the distillery, free of charge to help kids get into the Halloween spirit.
Admission/Cost:
$20 - $25
Location:
619 Distillery & Tasting Room
3015 Lincoln Avenue
San Diego, 92104
MAP
Tuesday, October 29 - 6:00 PM to 9:00 PM
10/23/2019
-
Wine Tasting: Northern Italy
Fellow fans of Italy...go north with us tonight! We will be pouring wines from Alto Adige, Piedmont and the Veneto!
Admission/Cost:
$10 - $15
Location:
The WineSellar & Brasserie
9550 Waples St #115
San Diego, CA 92121
MAP
Wednesday, October 23 - 5:00 PM to 7:00 PM
10/27/2019
-
Kimchi Workshop
Learn how to make killer kimchi! Kimchi is an ancient Korean pickle (usually spicy) and there are hundreds of ways to make it. We will explore some of them. We'll explain fermentation and have a brief discussion about the benefits of making and eating fermenting foods, and the history and different styles of kimchi. We'll have a variety of fermented kimchis to sample. Take flight with a variety of Societe beers, paired with each kimchi style. With Keeper souvenir beer or wine glass. Roll up your sleeves and make your very own batch of spicy kimchi to take home and ferment. *Kimchi will be vegan with an option to add fish sauce. Includes take-home jar of kimchi and flight of beer tasters. Save $5 when you buy 2 or more tickets.
Admission/Cost:
$40 - $50
Location:
Societe Brewing Company
8262 Clairemont Mesa Boulevard,
San Diego, CA 92111
MAP
Sunday, October 27 - 12:00 PM to 2:00 PM
10/12/2019
-
Noche de Muertos Market
Come hang out, shop, eat and listen to some sweet tunes by our local Djs. Bring your best muertos costume and cruise through Barrio Art Crawl.
Kid friendly, pet friendly, open to the publi
Admission/Admission/Cost: FREE
Location:
Barrio Logan Flea Market
1900 Main St.
San Diego, CA 92113
MAP
Saturday, October 12 - 4:00 PM to 9:00 PM
10/17/2019
-
Noche de Mole Opening Reception
The Sherman Heights Community Center invites you to its Noche de Mole Opening Reception to kick off the festivities for the 25th Annual Día de los Muertos Celebration in the heart of Historic Sherman Heights.
Experience this beautiful tradition and enjoy a delicious plate of Mole, a traditional Mexican cuisine which is also a common offering during Day of the Dead. The evening will feature live music and a preview of more than 18 community altars, part of this year's exhibit.
Ticket includes general admission to event, dinner and beverage, a celebration souvenir, and a preview of the community altar exhibit before it opens.
Admission/Cost:
$40 - $50
Location:
Sherman Heights Community Center
2258 Island Avenue
San Diego, CA
MAP
Thursday, October 17 - 6:00 PM to 9:00 PM
10/10/2019
-
San Diego Asian Film Festival: Chew the Scene
The San Diego Asian Film Festival — the largest showcase of Asian cinema on the West Coast — kicks off its 20th year(!) with the sixth annual Chew the Scene launch party. "This year, I have seen the emergence of exciting culinary concepts in San Diego, bringing together Filipino and Mexican sensibilities, or Vietnamese and Korean flavors," says Brian "Emeril" Hu, Pac Arts' artistic director. Thank Ozu that more thought goes into Hu's ability to book titles than event-naming. C'mon, Pac Arts Movement: throw a bit of wit into the mix. Surely SDAFF could get away with calling it "Chu the Scene" or even "Chow Yon Fat;" "Chew the Scene" sounds more like the Reader's annual food issue. Still, who cares what it's called? With over 20 participating restaurants, the chances that you'll leave hungry are slim.
Admission/Cost:
$40 - $80
Location:
San Diego Natural History Museum
1788 El Prado
Balboa Park
San Diego, CA 92101
MAP
-
[Park Map]
Thursday, October 10 - 6:00 PM
10/05/2019
-
San Diego Sake Day
Join us in friendship, food, and drink for the second year with Setting Sun Sake, featuring local breweries as well as other North American sake breweries - KANPAI!
Setting Sun Sake is leveling up the "Fall Garden Party" at the Japanese Friendship Garden this year to celebrate, not only our fellow local craft industry folks, but also International Sake Day!
Things to look forward to:
• Other fellow American sake breweries
• New and returning local craft beer, cyder, mead and wine maker's
• Local chefs dishing out tasty treats to pair with all the delicious beverages
• Exhibitions and performance from local groups (i.e. Genbu Daiko, martial arts performances, food demos, local artists)
21+
Admission/Cost:
$35 - $75
Location:
Japanese Friendship Garden San Diego
2215 Pan American Rd. E
Balboa Park
San Diego, CA
MAP
-
[Park Map]
Saturday, October 5 - 12:00 PM
09/14/2019
-
Dim Sum for Kids Class
Inspired by a quote from the popular Disney movie Aladdin, "like so many things, it is not what's outside, but what is inside that counts." This is certainly the case when it comes to dim sum! In this class, you and your kid chef will make steamed bao buns: balls of steamed & cooked dough discreetly filled with finely chopped veggies and your choice of protein. We pair our soft and satisfying dim sum with a crisp and cool Asian salad, hand-chopped by your kid chef. Each chef wraps up class with moist cupcakes, hand decorated by you and your kid chef with a special Asian flair.
Adimission/Cost:
$7.50 - $30
Location:
Lazy Acres - Moonlight Room
150 Encinitas Blvd
Encinitas, CA 92024
Saturday, September 14 - 1:00 PM - 2:00 PM
09/30/2019
-
Oktoberfest Beer, Cheese & Sausage Tasting
Venissimo is providing the cheese and Heart & Trotter is providing the sausage for this 4 x 4 x 4 tasting party. Enjoy four samples of each while learning a little about curds, charcuterie, and suds.
Admission/Cost:
$60
Location:
Pure Project at the Park
2865 5th Avenue
San Diego, CA 92103
MAP
Monday, September 30 - 6:00 PM to 8:00 PM
Today's Date
IN PRINT SINCE 2006
Music From Everywhere!

Support Our Mission
Buy Stuff at Amazon!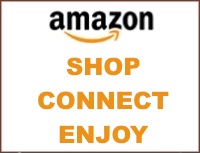 Published By:
Participant Observer Contributors
Section Editors, Writers and Contributors: Sharon Payne, Dolores Donovan, Edwin Ching, Liam Fox, Ana Alvarez
Spanish Translations: Ana Alvarez, Programming: Hera Siddiqui
Associate Editors: Christa Parrish
Editor in Chief: Tom Johnston-O'Neill
Orgs and Causes in San Diego
Join Our Team!