Calendar
<
January, 2020
>

Recommended
Coming Soon...
Monday, Jan 27
All Day
Ongoing and Extended Events
7:30 PM
Book Signing: Jeanine Cummins
Tuesday, Jan 28
All Day
Ongoing and Extended Events
6:30 PM
Talk: Symbols Of The French Language
7:30 PM
Book Signing: Yangsze Choo
Wednesday, Jan 29
All Day
Ongoing and Extended Events
11:00 AM
Poetry for the People: African Americans
7:30 PM
Music: Lerner-Moguilevsky Duo
7:30 PM
Stage: The Great Leap
Thursday, Jan 30
All Day
Ongoing and Extended Events
6:00 PM
Cine En Sherman & Humano Film Festival
6:30 PM
Sushi Making Class
7:00 PM
Italian Film: Maccheroni
7:00 PM
South Korean Pop Supergroup: SuperM
7:00 PM
Book: Between Two Fires
7:00 PM
Human Rights Film Festival
7:30 PM
Stage: The Great Leap
8:00 PM
Music: Sergio Mendes
8:00 PM
Stage: Bloomsday
Friday, Jan 31
All Day
Ongoing and Extended Events
3:00 PM
Bojo's Place: A Musical Revue
7:00 PM
Book Signing: Isabel Allende
7:00 PM
Music: Kimba Light
7:00 PM
Human Rights Film Festival
8:00 PM
Bojo's Place: A Musical Revue
8:00 PM
Stage: Bloomsday
8:00 PM
Stage: Italian American Reconciliation
8:00 PM
Stage: The Great Leap
Saturday, Feb 1
All Day
Ongoing and Extended Events
10:00 AM
6th Annual Cuyamaca College POWWOW
10:00 AM
Lunar New Year at SeaWorld
12:00 PM
Human Rights Film Festival
2:00 PM
Music: Ozokidz
2:00 PM
Staged Reading: Hand Under Hand
2:00 PM
Stage: Bloomsday
2:30 PM
DIY Miso Making Workshop
3:00 PM
Stage: The Great Leap
7:00 PM
Italian Film: The Girl in the Fog (La Ragazza Nella Nebbia)
7:15 PM
Viennese Nights: A Grand Victorian Ball
7:30 PM
Ludmila Peterkova String Quartet
8:00 PM
Stage: Bloomsday
8:00 PM
Stage: Italian American Reconciliation
8:00 PM
Stage: The Great Leap
9:00 PM
Comedy: Mike Salazar
Sunday, Feb 2
All Day
Ongoing and Extended Events
10:00 AM
Lunar New Year at SeaWorld
2:00 PM
Stage: Italian American Reconciliation
2:00 PM
Stage: Bloomsday
3:00 PM
Bojo's Place: A Musical Revue
7:00 PM
Ethnic Heritage Ensemble
7:00 PM
Stage: Bloomsday
Monday, Feb 3
All Day
Ongoing and Extended Events
Tuesday, Feb 4
All Day
Ongoing and Extended Events
Wednesday, Feb 5
All Day
Ongoing and Extended Events
11:00 AM
Poetry for the People: African Americans
7:30 PM
Stage: The Great Leap
Thursday, Feb 6
All Day
Ongoing and Extended Events
7:30 PM
Stage: The Great Leap
Friday, Feb 7
All Day
Ongoing and Extended Events
8:00 PM
Stage: Italian American Reconciliation
8:00 PM
Stage: The Great Leap
Saturday, Feb 8
All Day
Ongoing and Extended Events
3:00 PM
Stage: The Great Leap
8:00 PM
Stage: Italian American Reconciliation
8:00 PM
Stage: The Great Leap
Sunday, Feb 9
All Day
Ongoing and Extended Events
2:00 PM
Stage: The Great Leap
2:00 PM
Stage: Italian American Reconciliation
3:00 PM
Bojo's Place: A Musical Revue
Visual Arts
Now showing in local galleries and miscellaneous visual arts venues.
---
Calendar
01/26/2020
-
Indian Cultural Art Showcase
December is known as the music and dance month in India (known as Margazhi) and, in recent years, the word "Margazhi" has become synonymous with the celebration of Indian arts.
Being an ocean away, one does not need to stray far to experience the uplifting energy of Indian classical performing arts.
With many local artists, San Diego's second "Margazhi Utsavam," an Indian Cultural Art Showcase, boasts to include music, dance, storytelling, short talks, games and food!
Our showcase strives to provide an engaging, interactive and educational environment for the audience to enjoy.
Admission/Cost: FREE but need to
RSVP
Location:
Shiva Vishnu Temple MPR
9252 Miramar Rd
San Diego, CA 92126
MAP
Sunday, January 26 - 3:30 PM
01/24/2020
-
SDMA+ The San Diego Ballet
Join San Diego Ballet for a night of special Art After Hours series of pop-up performances inside the Museum.
Dancers will perform a program of duets and ensemble pieces inspired by the pastoral romance and mythological legends featured inside the exhibition "Bouguereau & America." Free after Museum admission.
Admission/Cost: FREE - $5
Location:
San Diego Museum of Art
1450 El Prado
San Diego, CA 92101
MAP
Friday,January 24 - 5:30 PM to 8:00 PM
01/26/2020
-
Maki Ishiwata Workshop
JFG's upcoming exhibiting artist, Maki Ishiwata, will be holding a live workshop during the opening weekend at JFG!
After receiving her BFA at the San Francisco Art Institute in California, Ishiwata worked as an art instructor at the local elementary and middle school for 14 years.
During Ishiwata's 25 years in America, her potential in various creative fields grew.
Since returning to Japan in 2007, and under the influence of her mother who worked with the lore of the traditional Japanese handmade paper (washi), Ishiwata became deeply charmed by its beauty and started to create original "plant figures" using washi.
Development of the technique with paper strings and ligature became her characteristic style.
Admission/Cost:
$15 - $25
Location:
Japanese Friendship Garden
2215 Pan American Rd E
Balboa Park
San Diego, CA 92101
MAP
-
[Park Map]
Sunday, January 26 - 1:00 PM to 3:00 PM
01/25/2020
-
Year of the Rat Art Show
Happy Lunar New Year!
Attention Artists: join the Rat Race and celebrate the Year of the Rat with local San Diego Artists!
This is a community art show. FREE to participate, and FREE to attend!
All Artwork must be submitted by Thursday, January 23rd, 8:00pm
Artwork must support the theme of "Rat"
Anyone may submit artwork (no age requirement)
Artists may only submit one piece of art
Art Submission Instructions:
Art must be ready to hang/display (if your art cannot be easily and SAFELY displayed on a hook, it will not be exhibited)
Admission/Cost: FREE
Location:
FX Dojo
Barracks 19, Ste 205
2690 Historic Decatur Rd
Liberty Station
San Diego, CA 92106
MAP
Saturday, January 25 - 6:00 PM to 11:00 PM
01/17/2020
-
Stage: Italian American Reconciliation
The plot of this Italian American comedy is near operatic: two men, two women and an overseeing matriarch - Aunt Mae. Huey is married to Janice, Aldo loves Janice, Teresa hates Janice. Huey also loves Teresa, and Janice shot Huey's dog. Throw in a balcony scene straight out of
Cyrano de Bergerac
,
Tony and Tina's Wedding
, and
Jersey Shore
, and you'll have some idea of what you are in store for! 18+
Directed by Charles Peters, this talented cast includes: Rhiannon McAfee, Marco Kengott, John DeCarlo, Lynnia Shanley & Gina Marie Cioffi.
Admission/Cost:
$15 - $37
Location:
Legler Benbough Theatre
Alliant International University
9783 Avenue of Nations
San Diego, CA 92131
MAP
Dates and times:
Ongoing from January 17 to February 16, 2020
Fridays, Saturdays - 8:00 PM to 10:00 PM
Sundays - 2:00 PM to 4:00 PM
01/19/2020
-

The WAO Experience Exhibition
Art, photography, videography and DJ exhibit. There will also be face painting and food available for purchase. Open, free dance class and dance theatre show. All artists and WAO can accept donations throughout the day. Some artists may also have merchandise for sale. Beverages and snacks will be available before the show at 5:00:00 PM for donation.
The WAO Experience is an organization founded by the dancer/choreographer/teacher Gloria Lanuza.
Admission/Cost: FREE
Location:
City Heights Performance Annex
3791 Fairmount Avenue
San Diego, CA 92105
MAP
Sunday, January 19 - 12:00 PM to 7:00 PM
01/13/2020
-
Guest Lecture by "American Artist"
American Artist is an interdisciplinary artist whose work considers the visibility and labor of blackness in the context of networked virtual life.
Their practice makes use of video, installation, new media, and writing to reveal historical dynamics embedded within contemporary culture and technology. American Artist's legal name change serves as the basis of an ambivalent practice—one of declaration: by insisting on blackness as descriptive of an American artist, and erasure: anonymity in virtual spaces where "American Artist" is an anonymous name, unable to be validated by a computer as a person's name.
Admission/Cost: FREE
Location:
VAF 306 Performance Space
Visual Arts Facility
U.C. San Diego
La Jolla, CA
MAP
-
[CAMPUS MAP]
Monday, January 13 - 6:00 PM
12/27/2019
-
Presentation: Kumeyaay Rock Art
Dr. Don Liponi will be presenting a vibrant display of ancient Kumeyaay pictographs in the San Diego region. Apart from the beautiful photography, we will delve into the Shamanic world of the Kumeyaay people who created this artwork after their immersion into the spiritual world. The author is part of a group of Native Americans, archaeologists and photographers working on this wilderness project for the past 10 years. Their new book is offered for sale/signing to help fund this essential work. Anza Borrego Desert Natural History Association Auditorium.
Admission/Cost: FREE
Location:
Anza-Borrego Desert State Park
200 Palm Canyon Drive
Borrego Springs, CA 92004
MAP
Friday, December 27 - 6:00 PM to 7:00 PM
12/11/2019
-
SDLFF Poster Unveiling Party
The San Diego Latino Film Festival is thrilled to announce the new official poster for next year's festival.
• New this year! Announcement of 10 finalists & then the BIG $1,000 winner!
• LIVE music: Dynamic duo, Giovanni Mejia & Diamante Cintron, & DJ Rogelio
• Dance performances by Dance Group Algarabía Colombiana
• Hosted by "Al Dia Con Paola" Hernandez (La Poderosa 860AM)
• Live streaming of event for international viewers/artists who can't attend in person! Hosted by Horacio Jones, Owner/Director at Cinema Viva
• Beer by Border X Brewing
• Wine & tequila/Meszcal tastings from Los Javis Mezcal
• Food by Mariscos Beyer Taco Truck
• Exhibits of the top poster finalists
• Archives of Classic SDLFF posters & Art show y mas!
Admission/Cost: $5*
*Your ticket will include a single voucher good for one food item and a drink (beer, wine OR tequila).
Location:
Centro Cultural de la Raza
2004 Park Blvd.
San Diego, CA 92101
MAP
Wednesday, December 11 - 5:30 PM to 8:00 PM
12/05/2019
-
Irma Sofia Poeter & Group Exhibition
We are glad to announce our winter exhibition, that includes a retrospective show of Irma Sofia Poeter,
Herself And The Other: To Become RelationallY
and
Concerning Of Two, A Binational Group Exhibition
in which a group of students from SDSU (SD) and UABC (TJ) got together to work and experience both cities in a human and creative exchange.
Admission/Cost: FREE
Location:
The Front
147 W San Ysidro Blvd
San Diego, CA 92173
MAP
Thursday, December 5 - 5:00 PM to 8:00 PM
Today's Date
IN PRINT SINCE 2006
Music From Everywhere!

Support Our Mission
Buy Stuff at Amazon!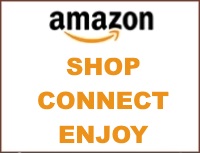 Published By:
Participant Observer Staff
Section Editors, Writers and Contributors: Sharon Payne, Ana Alvarez,
Cecilia Xinyu Cai, Jaehyeon Ahn
Spanish Translations: Ana Alvarez, Programming: Rachel Duncan
Associate Editors: Christa Parrish, Katie Tonellato
Editor in Chief: Tom Johnston-O'Neill
Orgs and Causes in San Diego
Join Our Team!