Calendar
<
August, 2019
>
Coming Soon...
Monday, Aug 19
All Day
Ongoing and Extended Events
Tuesday, Aug 20
All Day
Free Admission to Japanese Friendship Garden
All Day
Ongoing and Extended Events
1:00 PM
Film & Discussion: Oh Lucy!
6:30 PM
Open Reading: Much Ado About Nothing
8:00 PM
Stage: Romeo and Juliet
Wednesday, Aug 21
All Day
Ongoing and Extended Events
8:00 PM
Stage: Romeo and Juliet
Thursday, Aug 22
All Day
Ongoing and Extended Events
10:00 AM
Indigo Dye & Shibori Workshop
7:30 PM
Book Signing: Téa Obreht
8:00 PM
Movie: Black Orpheus
8:00 PM
Stage: Romeo and Juliet
Friday, Aug 23
All Day
San Diego International Kids' Film Festival
All Day
Ongoing and Extended Events
1:00 PM
Books Signing: Christy Hale
2:00 PM
Book Signing: Huda Al-Marashi
8:00 PM
Movie: Finsterworld
8:00 PM
Stage: Noel Coward's Private Lives
8:00 PM
Stage: Romeo and Juliet
9:00 PM
Music: Metalachi
Saturday, Aug 24
All Day
San Diego International Kids' Film Festival
All Day
Ongoing and Extended Events
2:00 PM
Movie: The Dresser
2:00 PM
Stage: Noel Coward's Private Lives
4:00 PM
Nordic Potluck at the International Cottages
8:00 PM
Movie: About Time
8:00 PM
Stage: Noel Coward's Private Lives
8:00 PM
Stage: Romeo and Juliet
Sunday, Aug 25
All Day
San Diego International Kids' Film Festival
All Day
Ongoing and Extended Events
2:00 PM
Stage: Noel Coward's Private Lives
8:00 PM
Stage: Romeo and Juliet
8:00 PM
Movie: About Time
8:00 PM
Stage: Romeo and Juliet
Monday, Aug 26
All Day
Ongoing and Extended Events
Tuesday, Aug 27
All Day
Ongoing and Extended Events
8:00 PM
Stage: Romeo and Juliet
Wednesday, Aug 28
All Day
Ongoing and Extended Events
2:00 PM
Pageant Of The Masters And Festival Of The Arts
8:00 PM
Stage: Romeo and Juliet
Thursday, Aug 29
All Day
Ongoing and Extended Events
8:00 PM
Stage: Romeo and Juliet
Friday, Aug 30
All Day
Ongoing and Extended Events
6:00 PM
49th Annual Barona Powwow
8:00 PM
Stage: Noel Coward's Private Lives
8:00 PM
Stage: Romeo and Juliet
Saturday, Aug 31
All Day
Ongoing and Extended Events
1:00 PM
49th Annual Barona Pow Wow
2:00 PM
Stage: Noel Coward's Private Lives
8:00 PM
Stage: Noel Coward's Private Lives
8:00 PM
Stage: Romeo and Juliet
Sunday, Sep 1
All Day
Ongoing and Extended Events
1:00 PM
49th Annual Barona Pow Wow
2:00 PM
Stage: Noel Coward's Private Lives
8:00 PM
Stage: Romeo and Juliet
8:00 PM
Stage: Romeo and Juliet
Cultural Education
Learn something new about a country, a culture or cultural phenomena.
---
Calendar
04/26/2019
-
Landsick Exhibit by Rizzhel Mae Javier
The New Americans Museum presents Landsick an exhibit that explores the hybridity of culture, complexity of intergenerational relationships and study of bi national families. Through the archiving of family photos, Javier examines the literal and metaphorical impact of distance between first generation Americans and their migrant ancestors. The installation pays tribute to family history, their place of origin and migration home.
Rizzhel Mae Javier is a San Diego based artist. Her work explores the intersection of memory, culture and human connection. Rizzhel uses art to dissect her identity through the research and creation of autobiographical projects. Through sharing her stories, she hopes to encourage viewers to recall and examine their own memories and personal experiences to learn about the impact on their identity and perception of self.
Admission/Cost: FREE
Location:
New Americans Museum
2825 Dewey Road Suite 102
San Diego, CA 92106
MAP
Dates and times:
From April 26 to July 28, 2019
Monday through Friday - 10:00 AM to 4:00 PM
Saturday and Sunday - 11:00 AM to 4:00 PM
07/08/2019
-
Talk: Preparing for the Camino de Santiago
What does it take to walk the Camino de Santiago ancient pilgrimage route across Spain? What inspires more than 300,000 people a year to make this epic trek?
Seasoned hiker and Camino pilgrim Karin Kiser answers these questions and more in this fun and informative free event. She'll show you what gear she used, which resources to consider and how to make the most of your Camino.
Meet with those who have walked this path before and get your questions answered.
Karin has walked the Camino three times, served as a volunteer at a pilgrim hostel in Spain and led cleanup efforts along the camino frances. She is a member of the American Pilgrims on the Camino and author of 10 books, including "Your Inner Camino" and "After the Camino."
Admission/Cost: FREE RSVP online
here
. Must be at least 18 to register.
Location:
REI: San Diego
5556 Copley Dr.
San Diego, CA
MAP
Monday, July 8 - 6:30 PM
07/08/2019
-
Kumeyaay Ethnobotany
Join the San Diego Horticultural Society for a presentation by anthropologist and California State University, San Marcos professor, Michael Wilken-Robertson. Wilken-Robertson's talk, based on his recent book, Kumeyaay Ethnobotany, will explore the ways in which California's original peoples and their descendants used their extensive knowledge of local flora and fauna to sustain their culture and lifestyle. Admission is free for SDHS members and $15 for non-members.
Admission/Cost: FREE - $15
Location:
Congregation Beth Israel
9001 Towne Centre Drive
San Diego, CA
MAP
Monday, July 8 - 6:00 PM to 8:00 PM
06/20/2019
-
World Refugee Day
World Refugee Day is an annual observance that commemorates the strength, courage and perseverance of millions of refugees worldwide. Join Catholic Charities on World Refugee Day to hear from refugee and migrant voices, and learn how we can assist refugees in our community and around the world. Participate in meaningful dialogue and foster understanding in our community, all while enjoying delicious hors de'oeuvres prepared by our refugee and immigrant neighbors.
Admission/Cost: FREE
Location:
Diocese of San Diego Pastoral Center
3888 Paducah Drive
San Diego, CA 92110
Thursday, June 20 - 6:00 PM to 8:00 PM
06/22/2019
-
World Refugee Day
Each year on World Refugee Day, the world honors the strength and perseverance of refugees. Join us for a fun, family friendly event to celebrate and recognize the San Diego Refugee community with games, raffle prizes, music and dance performances, food, community resource information and farmer's market.
Admission/Cost: FREE
Location:
Copley-Price Family YMCA
4300 El Cajon Boulevard
San Diego, CA 92105
MAP
Saturday, June 22 - 11:00 AM to 3:00 PM
06/22/2019
-
SDWAC Annual Membership Meeting
We are happy to announce a new speaker for annual luncheon, noted expert on Mexico Rafael Fernández de Castro! (Due to a scheduling conflict our previous speaker had to cancel her talk.)
Professor Fernández de Castro will present "Trump and Lopez Obrador: Stand-off"
Special remarks on the recent crisis in U.S.-Mexico relations, the threat of U.S. tariffs and the negotiations that led to their suspension, migration and border issues.
Rafael Fernández de Castro is a professor at UC San Diego School of Global Policy & Strategy and director of its Center for U.S.-Mexican Studies (USMEX). A former foreign policy adviser to President Felipe Calderón, he is an expert on bilateral relations between Mexico and the U.S.
Schedule:
11:30 AM to 12:00 PM: Registration
12:00 PM to 1:00 PM: Lunch & Board Nominations
1:00 PM to 2:00 PM: Presentation
Admission/Cost:
$30
Location:
First Presbyterian Church
1742 3rd Avenue
San Diego, CA 92101
MAP
Saturday, June 22 - 11:30 AM
06/23/2019
-
Youth Gathering of Native Americans
The San Diego American Indian Health Center (SDAIHC) will sponsor a Youth Gathering of Native Americans (GONA) from Sunday, June 23, to Thursday, June 27 - at Viejas Casino and Resort located at 5000 Willows Rd, Alpine, CA 91901. The programs will be held in the Willows Ball Room and will run from 9:00 AM to 4:00:00 PM GONA is a culture-based planning process where community members gather to address community-identified issues. The Gathering is a safe place for young people, ages 10-24, to share, heal and plan for action with program leaders who will explain the relationships between historical trauma, cultural resilience and reconnecting to culture. GONA is open to all local Native youth.
GONA programs will focus on four themes:
• Belonging, ensuring that everyone feels welcome in an inclusive, open, safe and trusting environment.
• Mastery, allowing participants to take stock of how historical trauma impacts their communities and what fosters their resilience and holds them together.
• Interdependence, which initiates the planning process to access resources and relationships.
• Generosity, which involves the GONA exercise of creating gifts to share with other participants. This symbolizes each participant's larger gift to their families and communities in helping to address and prevent mental and substance abuse disorders, prevent suicide, and promote positive mental health. GONA is facilitated by community-based trainers and expert consultants, who can safely and effectively lead a group programs. The process involves examining skills, abilities, knowledge, resources and desires that can successfully be used to help meet the community's overall vision and goals. Other sponsors of the event include Sovereign Nation of the Viejas Band of Kumeyaay Indians, Substance Abuse and Mental Health Services Administration (SAMHSA), and Native American Health Center. For more information about GONA, please visit www.sdaihc.org or call (619) 234-2158, or contact Lisa Mann-Mattson at
lisa.mann-mattson@sdaihc.org
or Virginia Suarez at
virginia.suarez@sdaihc.org
.
Admission/Cost: FREE
Location:
Viejas Casino
5005 Willows Road
Alpine, CA 91901
MAP
Dates and times:
Sunday, June 23 - 9:00 AM to 4:00 PM
Monday, June 24 - 9:00 AM to 4:00 PM
Tuesday, June 25 - 9:00 AM to 4:00 PM
Wednesday, June 26 - 9:00 AM to 4:00 PM
Thursday, June 27 - 9:00 AM to 4:00 PM
06/30/2019
-
Book Signing: Making Peace with the Muslim World
Steve Slocum will participate in Warwick's "Weekend With Locals," to promote his debut book, Why Do They Hate Us? Making Peace with the Muslim World, which releases in July to rave advance reviews. Slocum has set out to dispel rumors, myths and post-9/11 xenophobia with the goal to create a mutual understanding between Muslims and non-Muslims.
Admission/Cost: FREE
Location:
Warwick's Bookstore
7812 Girard Avenue
La Jolla, CA 92037
MAP
Sunday, June 30 - 12:00 PM (noon)
06/21/2019
-
Kamishibai Japanese Storytelling
Hai. Experience Kamishibai performance and demo by Walter Ritter of Write Out Loud. Be enchanted with Magic Finger by Roald Dahl and The Three Charms, a traditional Japanese folktale.
Admission/Cost: FREE
Location:
City Heights Performance Annex
3791 Fairmount Avenue
San Diego, CA 92105
MAP
Friday, June 21 - 7:00 PM to 8:00 PM
06/20/2019
-
LGBTQ Migrant Shelter Fundraiser
Lady Brain, the all womxn San Diego collective, is hosting their June gathering at Fair Trade Decor in Coronado on June 20th. 15% of sales will be donated to the Casa Arcoiris, a LGBTQ migrant shelter in Tijuana, MX. This is an RSVP event only so please email if interested:
getloonysd@gmail.com
Beer & Wine will be sold but you are welcome to BYOB! Lineup: Ren Daversa & The Wicked Cool Calamity Trish Naval The Banduvloons
Admission/Cost: $10
Location:
Fair Trade Decor Coronado
828 Orange Avenue
San Diego, CA 92118
MAP
Thursday, June 20 - 6:00 PM to 10:00 PM
Today's Date
IN PRINT SINCE 2006
Music From Everywhere!

Support Our Mission
Buy Stuff at Amazon!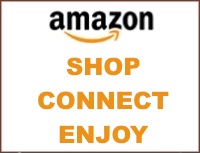 Published By:
Participant Observer Contributors
Section Editors, Writers and Contributors: Sharon Payne, Dolores Donovan, Edwin Ching, Liam Fox, Ana Alvarez
Spanish Translations: Ana Alvarez, Programming: Hera Siddiqui
Associate Editors: Christa Parrish
Editor in Chief: Tom Johnston-O'Neill
Orgs and Causes in San Diego
Join Our Team!