Calendar
<
September, 2019
>
Coming Soon...
Saturday, Sep 21
All Day
Ongoing and Extended Events
9:00 AM
25th Annual Pacific Islander Festival
10:00 AM
Vista Viking Festival
10:00 AM
Adams Avenue Street Fair
12:00 PM
Taste Of South Park
12:30 PM
Dance: Harvest Festival
2:00 PM
Stage: The Winter's Tale
2:00 PM
Filipino Traditional Music & Dance Demo & Workshop
2:00 PM
Stage: Hershey Felder as Monsieur Chopin
3:00 PM
Stage: Intimate Apparel
4:00 PM
Book Discussion: Halal If You Hear Me
5:00 PM
Sewa Annual Dance Fundraiser
7:00 PM
Film: Vincent, The True Story Of Vincent Van Gogh
7:00 PM
Comedy: IM Hussein
7:30 PM
Stage: Mama Mia!
8:00 PM
Jewish Short Film Festival
8:00 PM
Music: Patrizio Buanne
8:00 PM
Film Double Feature: Microcastillo And Mente Revolver
8:00 PM
Music: Bamboo Una Mas
8:00 PM
Stage: Hamlet
8:00 PM
Stage: The Winter's Tale
8:00 PM
Stage: Intimate Apparel
8:00 PM
Stage: Hershey Felder as Monsieur Chopin
Sunday, Sep 22
All Day
Jewish Short Film Festival
All Day
Ongoing and Extended Events
9:00 AM
25th Annual Pacific Islander Festival
10:00 AM
Adams Avenue Street Fair
10:30 AM
German Film: Emil and the Detectives
12:00 PM
Tianguis De La Raza (Artisan Market)
12:30 PM
Dance: Harvest Festival
2:00 PM
Stage: Mama Mia!
2:00 PM
Stage: Intimate Apparel
2:00 PM
Stage: The Winter's Tale
2:00 PM
Stage: Hershey Felder as Monsieur Chopin
3:00 PM
Stage: Hamlet
4:00 PM
Music: The Pirates Of Penzance
6:00 PM
Music: Lucibela, Cape Verde's Voice-of-Gold
7:00 PM
Staged Reading: King Lear
8:00 PM
Music: Herb Alpert and Lani Hall
Monday, Sep 23
All Day
Ongoing and Extended Events
Tuesday, Sep 24
All Day
Ongoing and Extended Events
1:00 PM
Film: Moka
7:30 PM
Rom-Com Rendezvous Rendezvous with Sonali Dev, Alisha Rai . . .
7:30 PM
Stage: Hershey Felder as Monsieur Chopin
Wednesday, Sep 25
All Day
Ongoing and Extended Events
6:30 PM
Film: Coco
7:30 PM
Stage: Hershey Felder as Monsieur Chopin
Thursday, Sep 26
All Day
Ongoing and Extended Events
4:00 PM
Film: The Icebox
6:00 PM
Soaring Eagles Pow Wow Dance Class
6:00 PM
Music: Southern Scratch
7:00 PM
Stage: Noura
7:30 PM
Stage: Intimate Apparel
8:00 PM
Stage: Noura
8:00 PM
Stage: The Winter's Tale
8:00 PM
Stage: Hershey Felder as Monsieur Chopin
Friday, Sep 27
All Day
Ongoing and Extended Events
7:00 PM
Stage: Just Like Us
7:00 PM
Japanese Film: Late Spring
7:30 PM
Music: Alejandro Sanz
7:30 PM
Stage: Mama Mia!
8:00 PM
Stage: Man of La Mancha
8:00 PM
Stage: Noura
8:00 PM
Stage: The Winter's Tale
8:00 PM
Stage: Hamlet
8:00 PM
Stage: Intimate Apparel
8:00 PM
Stage: Hershey Felder as Monsieur Chopin
Saturday, Sep 28
All Day
Ongoing and Extended Events
10:00 AM
North San Diego Latino Book & Family Festival
11:00 AM
San Diego Cabrillo Festival
2:00 PM
Stage: Hershey Felder as Monsieur Chopin
3:00 PM
Stage: Intimate Apparel
3:30 PM
Film: Island Soldier
7:00 PM
Stage: Just Like Us
7:30 PM
Stage: Mama Mia!
8:00 PM
Film: Yesterday
8:00 PM
Stage: Noura
8:00 PM
Stage: The Winter's Tale
8:00 PM
Stage: Hamlet
8:00 PM
Stage: Man of La Mancha
8:00 PM
Stage: Intimate Apparel
8:00 PM
Stage: Hershey Felder as Monsieur Chopin
Sunday, Sep 29
All Day
Ongoing and Extended Events
8:00 AM
San Diego International Dragon Boat Race
1:30 PM
Book Signing: Iris Yang
2:00 PM
Stage: Man of La Mancha
2:00 PM
Stage: Just Like Us
2:00 PM
Film: The Taming of the Shrew
2:00 PM
Stage: The Winter's Tale
2:00 PM
Stage: Mama Mia!
2:00 PM
Stage: Intimate Apparel
2:00 PM
Stage: Hershey Felder as Monsieur Chopin
3:00 PM
Stage: Hamlet
5:00 PM
Music: Bho Shambo
6:00 PM
Film: Aladdin (2019)
7:00 PM
Music: Maná
7:00 PM
Stage: Noura
7:30 PM
Music: Maná
Monday, Sep 30
All Day
Ongoing and Extended Events
6:00 PM
Oktoberfest Beer, Cheese & Sausage Tasting
Tuesday, Oct 1
All Day
Ongoing and Extended Events
7:30 PM
Stage: Hershey Felder as Monsieur Chopin
Wednesday, Oct 2
All Day
Ongoing and Extended Events
7:00 PM
Stage: Noura
7:00 PM
Stage: Just Like Us
7:30 PM
Stage: Man of La Mancha
7:30 PM
Stage: Hershey Felder as Monsieur Chopin
Thursday, Oct 3
All Day
Ongoing and Extended Events
7:00 PM
Stage: Noura
7:00 PM
Stage: Just Like Us
7:30 PM
Stage: Man of La Mancha
7:30 PM
Stage: Intimate Apparel
8:00 PM
Stage: Noura
8:00 PM
Stage: The Winter's Tale
8:00 PM
Stage: Hershey Felder as Monsieur Chopin
Friday, Oct 4
All Day
Ongoing and Extended Events
5:00 PM
39th Annual International Exhibition Opening
7:00 PM
Stage: Just Like Us
8:00 PM
Stage: Noura
8:00 PM
Stage: The Winter's Tale
8:00 PM
Stage: Hamlet
8:00 PM
Stage: Man of La Mancha
8:00 PM
Stage: Intimate Apparel
8:00 PM
Stage: Hershey Felder as Monsieur Chopin
Forums
Join others in a forum dedicated to a cultural topic or issue.
---
Calendar
02/14/2019
-
Forum: Migrations, Borders, and Human Rights
Please join us for a presentation of the digital archive Humanizando la deportation by the project coordinator, Robert Irwin, Professor of Spanish at the University of California, Davis.
This project seeks to make visible a range of issues related to mass human displacement and to give a human face to those most affected by the US's deportation regime. Julia Medina, Associate Professor of the Department of Languages, Cultures, and Literatures, and María Silva, Director of Neighborhood & Community Engaged Partnerships of the Mulvaney Center, will also present on the historical context and the ongoing situation of the Central American migrants who have recently arrived in Tijuana.
This event will be in Spanish, but questions in English will be welcome!
Admission/Cost: FREE
Location:
Hahn University Center, Forum A
5998 Alcala Park
University of San Diego
San Diego, CA 92110
MAP
-
[CAMPUS MAP]
Thursday, February 14 - 2:30 PM to 3:50 PM
02/14/2019
-
Lecture: U.S. - China Symbiosis
The United States is the world's dominant power, and China is the world's rising power. The relationship between the two countries will be the most important international and geopolitical question of our time. Are we headed towards a crisis? What can the two governments do to avert years of cold war and maintain peace and prosperity? How does this affect businesses and the peoples of these two countries?
In the fourth Sokwanlok Distinguished Lecture on China, Joe Tsai, co-founder and executive vice chairman of Alibaba Group shares his views on these important questions.
Admission/Cost: FREE but
Registration
is required.
Location:
Faculty Club
U.C. San Diego
La Jolla, CA
MAP
-
[CAMPUS MAP]
Thursday, February 14 - 5:00 PM
For more information, please visit:
www.eventbrite.com
11/26/2018
-
Discussion: The Chicano Blowout of 1968
Join Professor Isidro Ortiz of the Department of Chicana/o Studies at SDSU for a stimulating discussion about the rise and legacy of Chicano Blowouts, also known as the East L.A. Walkouts, that fought for educational justice and against unequal conditions and racism in Los Angeles high schools.
Age Limit: 18+
Admission/Cost:
FREE
Location:
Central Library
330 Park Boulevard
San Diego, CA 92101
MAP
Monday, November 26 - 6:30 PM to 8:00 PM
For more information, please call: (619) 236-5800
11/19/2018
-
Discussion: Harlem Renaissance
Join narrative non-fiction author Kevin Brown for an intimate discussion of one of the most influential creative arts movements in 20th century US history. Beginning during America's entry into World War I and ending during the Great Depression, the Harlem Renaissance embraced literary, musical, performing and visual arts.
Admission/Cost:
FREE
Location:
Central Library
330 Park Boulevard
San Diego, CA 92101
MAP
Monday, November 19 - 6:30 PM to 8:00 PM
For more information, please call: (619) 236-5800 or visit:
www.sandiego.librarymarket.com
11/12/2018
-
Book Signing: Cixin Liu and John Scalzi
Cixin Liu, China's most beloved science fiction writer, and one of the most important voices of the 21st century, will join celebrated American science fiction writer John Scalzi in the Telemedicine Auditorium to discuss their work and the power of speculative worldbuilding. The authors will sign books following the event, which will be available courtesy of Mysterious Galaxy.
Admission/Cost:
$12
Location:
Telemedicine Auditorium
Medical Education and Telemedicine Building
University of California San Diego
9500 Gilman Drive
San Diego, CA 92093
MAP
-
[CAMPUS MAP]
Monday, November 12 - 7:00 PM to 8:00 PM
11/02/2018
-
Discussion: Bodie Good Times & Bad
Will Furman, the fine art photographer behind Nicholas
Clapp's Bodie: Good Times & Bad
(Sunbelt Publications, 2017), will discuss the history of Bodie State Historic Park and the "Inside-Out Reflections" photography technique he developed while working on the book.
Bodie Historic District, the best-preserved ghost town from the California Gold Rush, is located seven miles south of Bridgeport, California, at an elevation of 8,379 feet in the Sierra Nevada Mountains. Now in a state of arrested decay, Bodie is an excellent example of an American West boomtown and the accompanying lifestyle that developed in the western mining towns. As part of the California Gold Rush, many Chinese came to live and work in Bodie during its early years. More than 100 historic buildings remain in the district to convey what life in Bodie was like between its founding in 1859 and its end in 1942, when mining was suspended and the last Bodie residents left the town.
Admission/Cost:
FREE
Location:
Joyce Beers Uptown Community Center
3900 Vermont Street
San Diego, CA 92103
MAP
Friday, November 2 - 6:30 PM
08/25/2018
-
Little Italy Mercado
Come stroll through the Little Italy Mercato Farmers' Market where over 200 tents line W. Date Street from Kettner Boulevard to Front Street. The options are endless—you can enjoy an incredible selection of farm fresh produce, pastured eggs and poultry, meat, fish, flowers, local artisan food and more! Find food purveyors with sauces and relish, oysters, coffee beans, spices and more, and plants including orchids, fresh flowers, and bedding plants. Dine on crepes, paninis, green smoothies, lemonade and local chefs' specialties best enjoyed with our live music. Visitors come from all over the world to indulge in our farmers' market, whether it's to get a taste of the just-caught sea urchin or to simply soak in the beautiful atmosphere. Mangia Bene!
Admission/Cost: FREE
Location:
West Date Street between Kettner and Front.
Dates and times:
Every Saturday from 8:00 AM to 2:00 PM
08/28/2018
-
Discussion: San Diego La Playa Trail
In this presentation by the La Playa Trail Association, you'll learn about the oldest European trail along the Pacific Coast. Stretching from the harbor entrance to the Mission San Diego de Alcala in Mission Valley and beyond, the La Playa Trail was first traversed by the Kumeyaay Indians and later by Spanish explorers. The La Playa Association will also present the book
Point Loma
, an exceptional collection of pictures and commentary that chronicle the history of the Point Loma Peninsula, its neighborhood, maritime traditions, military connections, development and people.
Admission/Cost:
FREE
Location:
Mission Hills Library
925 W. Washington Street
San Diego, CA 92103
MAP
Tuesday, August 28 - 6:30 PM to 7:30 PM
For more information, please call: (619) 682-4910
08/09/2018
-
Book Signing: Underwater Vibes
Join in for this opportunity to meet local, multicultural author, Mickey Brent.
Come to hear about Mickey and her recent LGBTQ novel,
Underwater Vibes
, published by Bold Strokes Books.
Underwater Vibes
is an unforgettable, quirky tale that takes place in Brussels, Belgium. It is a contemporary romance with an LGBTQ twist, showcasing multilingual, multicultural characters with plenty of humor.
This public literary event is hosted by the Cardiff-by-the-Sea Library.
Admission/Cost:
FREE
Location:
Cardiff-by-the-Sea Library
2081 Newcastle Ave.
Cardiff By The Sea, CA 92007
MAP
Thursday, August 9 - 6:00 PM
For more information, please call: (858) 694-3900 or visit:
www.sdcl.org
08/04/2018
-
Art: Without Borders
Border X Brewing will be hosting a show of collective artwork from both sides of the border (San Diego/Tijuana) with artists of diverse cultural backgrounds. Local artists, musicians, poets and photographers will come together to show solidarity among our community with regard to immigration.
Come Opening Day and show your support for this extraordinary event. Listen to some music, mingle, have a beer and tacos, and meet the Border Angels Organization who will be handling a fundraiser on Opening Day (25% of the art profits will go to Border Angels). Free event. Family- and pet-friendly.
No Need To Print Ticket!
Admission/Cost:
FREE
Location:
Border X Brewing
2181 Logan Avenue
San Diego, CA 92113
MAP
Saturday, August 4 - 2:00 PM to 6:00 PM
For more information, please call: (619) 501-0503 or visit:
www.borderxbrewing.com
Today's Date
IN PRINT SINCE 2006
Music From Everywhere!

Support Our Mission
Buy Stuff at Amazon!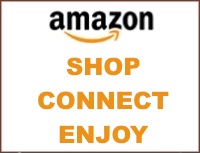 Published By:
Music of the Month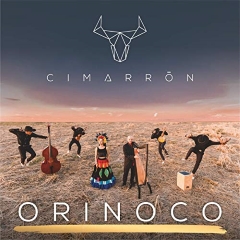 Orinoco
by Cimarrón
Participant Observer Contributors
Section Editors, Writers and Contributors: Sharon Payne, Dolores Donovan, Edwin Ching, Liam Fox, Ana Alvarez
Spanish Translations: Ana Alvarez, Programming: Hera Siddiqui
Associate Editors: Christa Parrish
Editor in Chief: Tom Johnston-O'Neill
Orgs and Causes in San Diego
Join Our Team!