Calendar
<
September, 2019
>
Coming Soon...
Sunday, Sep 22
All Day
Jewish Short Film Festival
All Day
Ongoing and Extended Events
9:00 AM
25th Annual Pacific Islander Festival
10:00 AM
Adams Avenue Street Fair
10:30 AM
German Film: Emil and the Detectives
12:00 PM
Tianguis De La Raza (Artisan Market)
12:30 PM
Dance: Harvest Festival
2:00 PM
Stage: Mama Mia!
2:00 PM
Stage: Intimate Apparel
2:00 PM
Stage: The Winter's Tale
2:00 PM
Stage: Hershey Felder as Monsieur Chopin
3:00 PM
Stage: Hamlet
4:00 PM
Music: The Pirates Of Penzance
6:00 PM
Music: Lucibela, Cape Verde's Voice-of-Gold
7:00 PM
Staged Reading: King Lear
8:00 PM
Music: Herb Alpert and Lani Hall
Monday, Sep 23
All Day
Ongoing and Extended Events
Tuesday, Sep 24
All Day
Ongoing and Extended Events
1:00 PM
Film: Moka
7:30 PM
Rom-Com Rendezvous Rendezvous with Sonali Dev, Alisha Rai . . .
7:30 PM
Stage: Hershey Felder as Monsieur Chopin
Wednesday, Sep 25
All Day
Ongoing and Extended Events
6:30 PM
Film: Coco
7:30 PM
Stage: Hershey Felder as Monsieur Chopin
Thursday, Sep 26
All Day
Ongoing and Extended Events
4:00 PM
Film: The Icebox
6:00 PM
Soaring Eagles Pow Wow Dance Class
6:00 PM
Music: Southern Scratch
7:00 PM
Stage: Noura
7:30 PM
Stage: Intimate Apparel
8:00 PM
Stage: Noura
8:00 PM
Stage: The Winter's Tale
8:00 PM
Stage: Hershey Felder as Monsieur Chopin
Friday, Sep 27
All Day
Ongoing and Extended Events
7:00 PM
Stage: Just Like Us
7:00 PM
Japanese Film: Late Spring
7:30 PM
Music: Alejandro Sanz
7:30 PM
Stage: Mama Mia!
8:00 PM
Stage: Man of La Mancha
8:00 PM
Stage: Noura
8:00 PM
Stage: The Winter's Tale
8:00 PM
Stage: Hamlet
8:00 PM
Stage: Intimate Apparel
8:00 PM
Stage: Hershey Felder as Monsieur Chopin
Saturday, Sep 28
All Day
Ongoing and Extended Events
10:00 AM
North San Diego Latino Book & Family Festival
11:00 AM
San Diego Cabrillo Festival
2:00 PM
Stage: Hershey Felder as Monsieur Chopin
3:00 PM
Stage: Intimate Apparel
3:30 PM
Film: Island Soldier
7:00 PM
Stage: Just Like Us
7:30 PM
Stage: Mama Mia!
8:00 PM
Film: Yesterday
8:00 PM
Stage: Noura
8:00 PM
Stage: The Winter's Tale
8:00 PM
Stage: Hamlet
8:00 PM
Stage: Man of La Mancha
8:00 PM
Stage: Intimate Apparel
8:00 PM
Stage: Hershey Felder as Monsieur Chopin
Sunday, Sep 29
All Day
Ongoing and Extended Events
8:00 AM
San Diego International Dragon Boat Race
1:30 PM
Book Signing: Iris Yang
2:00 PM
Stage: Man of La Mancha
2:00 PM
Stage: Just Like Us
2:00 PM
Film: The Taming of the Shrew
2:00 PM
Stage: The Winter's Tale
2:00 PM
Stage: Mama Mia!
2:00 PM
Stage: Intimate Apparel
2:00 PM
Stage: Hershey Felder as Monsieur Chopin
3:00 PM
Stage: Hamlet
5:00 PM
Music: Bho Shambo
6:00 PM
Film: Aladdin (2019)
7:00 PM
Music: Maná
7:00 PM
Stage: Noura
7:30 PM
Music: Maná
Monday, Sep 30
All Day
Ongoing and Extended Events
6:00 PM
Oktoberfest Beer, Cheese & Sausage Tasting
Tuesday, Oct 1
All Day
Ongoing and Extended Events
7:30 PM
Stage: Hershey Felder as Monsieur Chopin
Wednesday, Oct 2
All Day
Ongoing and Extended Events
7:00 PM
Stage: Noura
7:00 PM
Stage: Just Like Us
7:30 PM
Stage: Man of La Mancha
7:30 PM
Stage: Hershey Felder as Monsieur Chopin
Thursday, Oct 3
All Day
Ongoing and Extended Events
7:00 PM
Stage: Noura
7:00 PM
Stage: Just Like Us
7:30 PM
Stage: Man of La Mancha
7:30 PM
Stage: Intimate Apparel
8:00 PM
Stage: Noura
8:00 PM
Stage: The Winter's Tale
8:00 PM
Stage: Hershey Felder as Monsieur Chopin
Friday, Oct 4
All Day
Ongoing and Extended Events
5:00 PM
39th Annual International Exhibition Opening
7:00 PM
Stage: Just Like Us
8:00 PM
Stage: Noura
8:00 PM
Stage: The Winter's Tale
8:00 PM
Stage: Hamlet
8:00 PM
Stage: Man of La Mancha
8:00 PM
Stage: Intimate Apparel
8:00 PM
Stage: Hershey Felder as Monsieur Chopin
Saturday, Oct 5
All Day
Ongoing and Extended Events
2:00 PM
Stage: Hershey Felder as Monsieur Chopin
3:00 PM
Stage: Intimate Apparel
7:00 PM
Stage: Just Like Us
8:00 PM
Stage: Hamlet
8:00 PM
Stage: Noura
8:00 PM
Stage: The Winter's Tale
8:00 PM
Stage: Man of La Mancha
8:00 PM
Stage: Intimate Apparel
8:00 PM
Stage: Hershey Felder as Monsieur Chopin
Calendar
Symposium: Anthropogeny: The Perspective From Africa
"Anthropogeny: The Perspective from Africa" is the topic of a free public symposium hosted by the UCSD/Salk Center for Academic Research & Training in Anthropogeny (CARTA) on Friday, May 31st (1-5:30 PM Pacific), co-chaired by Berhane Asfaw (Rift Valley Research Service, Ethiopia) and Lyn Wadley (University of the Witwatersrand, South Africa).

Join us either in person or through live webcast. Free and open to the public, registration required.

Darwin and Huxley first predicted that we humans shared a common ancestor with the African great apes and it is now abundantly clear that Africa was the "cradle of humanity," with multiple waves of hominins arising on that continent and spreading across the old world, eventually being effectively displaced by our own species, which also arose in Africa.

As Svante Pääbo put it, "we are all Africans, either living in Africa or in recent exile from Africa." Given these facts, it is not surprising that the strong emphasis of anthropogeny is on the continent of Africa with studies ranging from genetic to paleontological to archaeological to primatological to climatological to sociocultural.

This CARTA symposium focuses on the contributions of scientists and scholars of anthropogeny who live and work in Africa.

Admission/Cost: FREE

Location:
Salk Institute for Biological Studies
10010 North Torrey Pines Rd.
La Jolla, CA
MAP

Friday, May 31 - 1:00 PM


Keep informed about San Diego Events! Sign-up for our weekly Eblast by clicking here: Sign Me Up!
---
Today's Date
IN PRINT SINCE 2006
Music From Everywhere!

Support Our Mission
Buy Stuff at Amazon!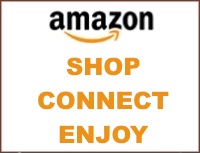 Published By:
Music of the Month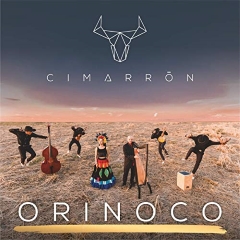 Orinoco
by Cimarrón
Participant Observer Contributors
Section Editors, Writers and Contributors: Sharon Payne, Dolores Donovan, Edwin Ching, Liam Fox, Ana Alvarez
Spanish Translations: Ana Alvarez, Programming: Hera Siddiqui
Associate Editors: Christa Parrish
Editor in Chief: Tom Johnston-O'Neill
Orgs and Causes in San Diego
Join Our Team!