Calendar
<
January, 2020
>

Recommended
Coming Soon...
Wednesday, Jan 29
All Day
Ongoing and Extended Events
11:00 AM
Poetry for the People: African Americans
7:30 PM
Music: Lerner-Moguilevsky Duo
7:30 PM
Stage: The Great Leap
Thursday, Jan 30
All Day
Ongoing and Extended Events
6:00 PM
Cine En Sherman & Humano Film Festival
6:30 PM
Sushi Making Class
7:00 PM
Italian Film: Maccheroni
7:00 PM
South Korean Pop Supergroup: SuperM
7:00 PM
Book: Between Two Fires
7:00 PM
Human Rights Film Festival
7:30 PM
Stage: The Great Leap
8:00 PM
Music: Sergio Mendes
8:00 PM
Stage: Bloomsday
Friday, Jan 31
All Day
Ongoing and Extended Events
3:00 PM
Bojo's Place: A Musical Revue
7:00 PM
Book Signing: Isabel Allende
7:00 PM
Music: Kimba Light
7:00 PM
Human Rights Film Festival
8:00 PM
Bojo's Place: A Musical Revue
8:00 PM
Stage: Bloomsday
8:00 PM
Stage: Italian American Reconciliation
8:00 PM
Stage: The Great Leap
Saturday, Feb 1
All Day
Ongoing and Extended Events
10:00 AM
6th Annual Cuyamaca College POWWOW
10:00 AM
Lunar New Year at SeaWorld
12:00 PM
Human Rights Film Festival
2:00 PM
Music: Ozokidz
2:00 PM
Staged Reading: Hand Under Hand
2:00 PM
Stage: Bloomsday
2:30 PM
DIY Miso Making Workshop
3:00 PM
Stage: The Great Leap
7:00 PM
Italian Film: The Girl in the Fog (La Ragazza Nella Nebbia)
7:15 PM
Viennese Nights: A Grand Victorian Ball
7:30 PM
Ludmila Peterkova String Quartet
8:00 PM
Stage: Bloomsday
8:00 PM
Stage: Italian American Reconciliation
8:00 PM
Stage: The Great Leap
9:00 PM
Comedy: Mike Salazar
Sunday, Feb 2
All Day
Ongoing and Extended Events
10:00 AM
Lunar New Year at SeaWorld
2:00 PM
Stage: Italian American Reconciliation
2:00 PM
Stage: Bloomsday
3:00 PM
Bojo's Place: A Musical Revue
7:00 PM
Ethnic Heritage Ensemble
7:00 PM
Stage: Bloomsday
Monday, Feb 3
All Day
Ongoing and Extended Events
Tuesday, Feb 4
All Day
Ongoing and Extended Events
Wednesday, Feb 5
All Day
Ongoing and Extended Events
11:00 AM
Poetry for the People: African Americans
7:30 PM
Stage: The Great Leap
Thursday, Feb 6
All Day
Ongoing and Extended Events
7:30 PM
Stage: The Great Leap
Friday, Feb 7
All Day
Ongoing and Extended Events
8:00 PM
Stage: Italian American Reconciliation
8:00 PM
Stage: The Great Leap
Saturday, Feb 8
All Day
Ongoing and Extended Events
3:00 PM
Stage: The Great Leap
8:00 PM
Stage: Italian American Reconciliation
8:00 PM
Stage: The Great Leap
Sunday, Feb 9
All Day
Ongoing and Extended Events
2:00 PM
Stage: The Great Leap
2:00 PM
Stage: Italian American Reconciliation
3:00 PM
Bojo's Place: A Musical Revue
Monday, Feb 10
All Day
Ongoing and Extended Events
Tuesday, Feb 11
All Day
Ongoing and Extended Events
Calendar
---
All Day
Ongoing and Extended Events


Stage

• Bloomsday
Until February 2, 2020

* Note: newest and shorter run productions can be found in our regular calendar listings.


Exhibitions and Art

• Poetry for People
Until March 11, 2020

• Photographic Exhibition: Graciela Iturbide & Manuel Alvarez Bravo
Until March 15, 2020

• Art of East Asia
Ongoing

• Art Of The 20th Century
Ongoing

• German Expressionism
Ongoing

• Hanjialin Bao - Between Black and White
Until January 26 2020

• Barrio Art Crawl
Ongoing, every 2nd Saturday of each month



Places

• Free Admission to Japanese Friendship Garden
Ongoing, 3rd Tuesday of each month

• Walking Tour of Asian Pacific Historic District
Ongoing, every 2nd Saturday of each month

• Chicano Park Tour
Ongoing Saturdays and Sundays


Kids

• Kids Meet Mandarin
Ongoing Fridays

• Chinese Storytime
Ongoing Mondays

• Spanish Storytime
Ongoing Mondays

• Bilingual Storytime
Ongoing Fridays


Classes and Workshops

• Asian Brush Painting/Sumi-e Class
Ongoing Tuesdays

• Capoeira Angola de Sao Bento Grande
Ongoing Saturdays

• Mahjong Lessons
Ongoing Thursdays

• Emei Qigong Practice
Ongoing Saturdays

• Kokedama Workshop
Ongoing every 1st and 3rd Tuesday

• Irish Gaelic Class
Ongoing Tuesdays

• Poetry for the People: African Americans
Wednesdays until March 11, 2020

• Tai Chi Workshop
Ongoing Saturdays

• Italian Intermediate Conversation Class
Ongoing Tuesdays until February 25, 2020


•< a href=//./index.php?module=calendar&calendar[view]=event&id=21087">Yiddish for Beginners
Ongoing Sundays
10:00 AM
San Diego Tango Festival New Years Eve features the West Coast Premiere of the Hyperion Ensemble! Afternoon and evening milongas at the Wyndham every day with great DJs. Mixers on Saturday and Monday to help you meet new people. Offsite early arrival milonga on Thursday and TangOver milonga on Wednesday at two great San Diego venues!

Great Teaching Staff:
Murat & Michelle
Daniela & Hernan
Maxi & Paloma
Liz & Yannick
Gustavo & Luciana
Carrie Fields

Four different class types for a great choice of class experiences:

10:00 AM FREE Tango InForm
11:00 AM Individual Technique classes, no pre-registration necessary.
12:00 PM and 1:30 PM pre-registered workshops, no partner required.
3:30 PM Advanced couples classes 2 workshops on one topic for a deeper class experience!

Admission/Cost: $30 - $175

Location:
Wyndham San Diego Bayside
1355 North Harbor Drive
San Diego, CA 92101

Ongoing From Friday, December 27 - 10:00 AM to Wednesday, January 1 - 5:00 AM
9:30 PM
39th Annual Kwanzaa Celebration WorldBeat Cultural Center will be celebrating its 39th Annual Celebration with 5 of the 7 days of Kwanzaa. Kwanzaa is an African American Holiday celebrated from the 26th of December to the 1st of January. This year, December 26th, marks the 51st anniversary of the Kwanzaa holiday (1996-2016) created by Dr. Maulana Kaulana Karenga to celebrate and reaffirm family, community, and culture.

Each Day will feature Ceremonial candle lighting and libation with live Drumming Kwanzaa.

Poetry reading by Johnnierenee Nia Nelson, Karamu - the traditional feast ( Free vegetarian African American soul food),
"Kwanzaa Celebration Exhibition" will remain open for tours.

Location:
WorldBeat Cultural Center
2100 Park Blvd
San Diego, CA 92101
MAP

Dates and times:
Ongoing from Thursday, December 26 until Monday, December 30, 2019
Thursday , December 26 - 9:30 PM Umoja - Unity
Friday , December 27 - 9:30 PM Kujichagulia - Self-Determination
Saturday , December 28 - 9:30 PM Ujima - Collective work & Responsibility
Sunday , December 29 - 9:30 PM Ujamaa - Cooperative Economics
Monday , December 30 - 9:30 PM Nia - Purpose

For more information, please visit: www.facebook.com/events

Today's Date
IN PRINT SINCE 2006
Music From Everywhere!

Support Our Mission
Buy Stuff at Amazon!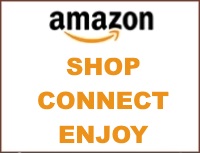 Published By:
Participant Observer Staff
Section Editors, Writers and Contributors: Sharon Payne, Ana Alvarez,
Cecilia Xinyu Cai, Jaehyeon Ahn
Spanish Translations: Ana Alvarez, Programming: Rachel Duncan
Associate Editors: Christa Parrish, Katie Tonellato
Editor in Chief: Tom Johnston-O'Neill
Orgs and Causes in San Diego
Join Our Team!