Calendar
<
May, 2019
>
Coming Soon...
Monday, May 27
All Day
Ongoing and Extended Events
4:00 PM
Carnatic Vocal Concert
Tuesday, May 28
All Day
Ongoing and Extended Events
7:00 PM
Stage: Fiddler on the Roof
Wednesday, May 29
All Day
Ongoing and Extended Events
7:00 PM
Stage: Fiddler on the Roof
7:30 PM
Jewish Arts Festival: In the Room Where It Happens
Thursday, May 30
All Day
Ongoing and Extended Events
7:00 PM
Stage: Fiddler on the Roof
8:00 PM
Stage: Sweeney Todd, The Demon Barber of Fleet Street
Friday, May 31
All Day
Ongoing and Extended Events
1:00 PM
Symposium: Anthropogeny: The Perspective From Africa
7:00 PM
Music: Los Texmaniacs
7:00 PM
Music: Internacional Grupo Kawsay
7:00 PM
Stage: Fiddler on the Roof
7:30 PM
Performance: Paper Cities
8:00 PM
Stage: Sweeney Todd, The Demon Barber of Fleet Street
8:00 PM
Stage: Pride and Prejudice
Saturday, Jun 1
All Day
Ongoing and Extended Events
10:30 AM
Dragons Exhibit Opening
2:00 PM
Stage: Fiddler on the Roof
2:00 PM
Filipino Mabuhay Festival
3:00 PM
Film: The Year I Did Nothing
3:00 PM
Stage: Pride and Prejudice
5:00 PM
Water Lantern Festival Escondido
5:00 PM
Mexico Gourmet Festival San Diego
6:00 PM
Film: The Year I Did Nothing
6:00 PM
Mariachi Festival to Benefit Medical Missions
6:00 PM
Music: Pt. Kumar Bose
7:00 PM
Music: Mariachi Divas
7:00 PM
Stage: Fiddler on the Roof
7:30 PM
Performance: Paper Cities
8:00 PM
Stage: Sweeney Todd, The Demon Barber of Fleet Street
8:00 PM
Stage: Pride and Prejudice
Sunday, Jun 2
All Day
Ongoing and Extended Events
12:00 PM
Japanese Summer Festival
1:00 PM
Stage: Fiddler on the Roof
2:00 PM
Stage: Pride and Prejudice
3:00 PM
Stage: Sweeney Todd, The Demon Barber of Fleet Street
5:00 PM
Ballet: Don Quixote
6:00 PM
Stage: Fiddler on the Roof
7:00 PM
Music: The Young Dubliners
7:00 PM
SD County Fair: La Adictiva Banda San José De Mesillas
7:00 PM
Stage: Pride and Prejudice
7:30 PM
Performance: Paper Cities
Monday, Jun 3
All Day
Ongoing and Extended Events
8:00 PM
Stage: Sweeney Todd, The Demon Barber of Fleet Street
Tuesday, Jun 4
All Day
Ongoing and Extended Events
7:30 PM
Jewish Arts Festival: Knockin' On Dylan's Door
Wednesday, Jun 5
All Day
Ongoing and Extended Events
7:00 PM
Jewish Arts Festival: Soulfarm
Thursday, Jun 6
All Day
Ongoing and Extended Events
7:30 PM
Jewish Arts Festival: In Every Generation
8:00 PM
Stage: Sweeney Todd, The Demon Barber of Fleet Street
Friday, Jun 7
All Day
Ongoing and Extended Events
8:00 PM
Stage: Sweeney Todd, The Demon Barber of Fleet Street
8:00 PM
Stage: Pride and Prejudice
Saturday, Jun 8
All Day
Ongoing and Extended Events
3:00 PM
Stage: Pride and Prejudice
8:00 PM
Stage: Pride and Prejudice
8:00 PM
Stage: Sweeney Todd, The Demon Barber of Fleet Street
Sunday, Jun 9
All Day
Ongoing and Extended Events
2:00 PM
Stage: Pride and Prejudice
3:00 PM
Stage: Sweeney Todd, The Demon Barber of Fleet Street
7:00 PM
Stage: Pride and Prejudice
Calendar
---
All Day
Trinh Mai: That We Should Be Heirs Trinh Mai: That We Should Be Heirs That We Should Be Heirs encourages participants to engage in the lost art of letter writing as a method of alleviating burdens and promoting healing. By putting hand to paper and joining one another in this collective activity of personal letter writing, we can share in this intimate process of privately documenting the stories, hardships, and triumphs that connect us all. Letters written by immigrants and families of immigrants are encouraged. Letters handwritten in participants' native tongues are welcomed and encouraged. Writings by survivors are encouraged. This project includes on-site activities and off-site workshops during which participants will be asked to write letters to themselves and/or others to pay respect to those who have shared in our heartaches and the approaches we've found to quiet our pain. All writings will be rolled and bound with string, and therefore, will remain private as part of the installation.

That We Should Be Heirs aims to offer a hallowed space for the participants to release their burdens and their fears into the art. As more letters are received, the installation will continue to evolve. This project focuses on one of the most profound commonalities that we all have—our desire to heal, our constant search for new ways to alleviate our burdens, our hope to gain victory over fear, and the consistent need to let go of the things that have a way of hardening our hearts.

Location:
San Diego Art Institute
1439 El Prado
Balboa Park
San Diego, CA 92101
MAP - [Park Map]

Dates and times
Ongoing until Sunday, May 12, 2019
Tuesdays to Fridays - 10:00 AM to 5:00 PM
Saturdays & Sundays - 12:00 PM to 5:00 PM
All Day
St. Patrick's Day Parade and Festival The Theme of this year's Parade is "Celebrating Irish Music".

The Annual San Diego St. Patrick's Day Parade (largest Parade west of the Mississippi) will step off on Saturday, March 16 - 10:30 AM on Fifth Avenue at Laurel Street as thousands of marchers and spectators gather to celebrate the Patron Saint of Ireland. We have over 120 Parade entries. See Floats, High School Marching Bands, Police and Fire Department Units, Dancing Groups,Marching and Equestrian Units, Clowns, Dignitaries and Honorees, Representatives from Ireland, Antique Cars, Irish Setters and more.

Irish Festival in Balboa Park - 1:00 PM to 6:00 PM Following the parade, an event filled Irish Festival in Balboa Park (Sixth and Maple) features live entertainment on 3 Stages. In the morning we have Irish Step Dancers and then we have a full afternoon line-up with Irish Folk singers and bands. All day there are Craft Booths, a Celtic Food Village and other Food Booths, a Beer Garden and a Kids Zone.

Admission/Cost: FREE

Location:
Parade:
Fifth & Laurel
San Diego, CA
MAP

Festival:
Balboa Park
San Diego, CA
MAP - [Park Map]

Times:
Saturday, March 16 - 10:30 AM (Parade)
Saturday, March 16 - 1:00 PM (Festival)
All Day
26th Annual San Diego Latino Film Festival Media Arts Center San Diego presents the 26th annual San Diego Latino Film Festival. The festival will occupy five screens for eleven days and will present over 100 films from Latin America, the United States and Spain. There will be opening-night and closing-night parties with the 4rd Annual Sonido Latino Beer & Wine Festival, Q&A sessions with visiting filmmakers, and free student outreach screenings. Audiences will have the rare opportunity to meet filmmakers and actors from all over the world.

Sortable List of Festival Films

Complete Film Schedule:





Admission/Cost: For films - $12.00 General, $10.00 Students and Seniors. Festival packs and passes available. Additional charge for some special events.

Locations:
AMC 18 Fashion Valley Cinema
7037 Friars Road
San Diego, CA 92108
MAP

Media Arts Center
2921 El Cajon Blvd.
San Diego, CA 92104
MAP

Dates and times:
Ongoing from March 14 to March 24
Times and venues vary

For more information, please visit: www.2019.sdlatinofilm.com
All Day
Ongoing and Extended Events

Spotlight

• San Diego County Fair
From Friday, May 31 to Thursday, July 4, 2019


Stage

• Chaps!
Until May 26, 2019

• Man of La Mancha
Until May, 26, 2019

• Gods of Comedy
Until June 16, 2019
* Note: newest and shorter run productions can be found in our regular calendar listings.


Exhibitions and Art

• Lung Hsiang Chinese Brush Painting Exhibit & Sale
Until July 8, 2019

• Between Two Worlds
Until July 28, 2019

• Art of East Asia
Until December 31, 2019

• Art Of The 20th Century
Ongoing until December 31, 2019

• German Expressionism
Ongoing until December 31, 2019

• Barrio Art Crawl
Ongoing, every 2nd Saturday of each month



Places

• Free Admission to Japanese Friendship Garden
Ongoing, 3rd Tuesday of each month

• Walking Tour of Asian Pacific Historic District
Ongoing, every 2nd Saturday of each month



Kids

• Kids Meet Mandarin
Ongoing Fridays

• Chinese Storytime
Ongoing Mondays

• Spanish Storytime
Ongoing Mondays

• Bilingual Storytime
Ongoing Fridays


Classes and Workshops

• Argentine Tango Series
Ongoing Wednesdays until October 3

• French Bench
Until Saturday, December 15

• Capoeira Angola de Sao Bento Grande
Ongoing Saturday

• West African Dance Class
Ongoing Sunday

• Mahjong Lessons
Ongoing Thursdays

• Ki Energy Healing Clinic
Ongoing Wednesdays

• Emei Qigong Practice
Ongoing Saturdays

• Middle-Eastern Drum & Belly Dance Class
Ongoing until December 17

• Kokedama Workshop
Ongoing every 1st and 3rd Tuesday

• Irish Gaelic Conversation Circle
Ongoing Tuesdays

• Tai Chi Workshop
Ongoing Saturdays

• African Dance Class
Ongoing Sundays

• Salsa Class
Ongoing Tuesdays
11:00 AM
CRY San Diego Holi Festival The Festival of Colors is also called Holi in India. This festival signifies the victory of good over evil, the arrival of spring, and is a festive day to meet others, play and laugh. People apply (safe and hypoallergenic) colors on each other and have fun on this day. CRY San Diego brings this tradition to San Diego to share with San Diegans - Indian or not.
• Additional color packets available for purchase!
• DJ will be mixing live Bollywood, Hip-Hop and Dance tunes!
• Games, "Pichkaari" aka water guns, extra color and much more!
• Flavorful Indian food available for purchase from your favorite local vendors.
• Ample parking (free) available within the park/school. We also have a kids' dance showcase - inquire if you want to participate (sandiego@cryamerica.org) Join us for a fun filled day, and contribute towards a good cause.

Admission/Cost: $5 - $15

Location:
Hourglass Field Community Park
10440 Black Mountain Road
San Diego, CA 92126
MAP

Saturday, March 16 - 11:00 AM to 3:00 PM

For more information, please visit: www.crysandiego.wixsite.com
11:00 AM
Mediterranean Flavors Cooking Class Enjoy a fun, informative, and hands-on cooking class in the beautiful Olivewood Gardens.

At this class you will:
• Harvest produce from the garden
• Prepare delicious, healthy recipes highlighting the Mediterranean diet
• Enjoy a delectable meal
• Take home some bounty from the garden

Admission/Cost: $45 - $50

Location:
Olivewood Gardens
2525 N Ave
National City, CA 91950
MAP

Saturday, March 16 - 11:00 AM

For more information, please visit: www.olivewoodgardens.org
11:00 AM
Chunfen Kite Making Workshop Let's create your spring kite! Flying a kite is a traditional folk custom on Chunfen. For centuries, whenever Chunfen approaches, kids will fly kites to welcome the coming of spring. Adults will also join in the activity on the day. Yet the kites supplied on the market are often very small and suitable for kids. So if adults want to have a try, they will make a big one by themselves. Well, then, a contest about whose kite flies higher is just around the corner.

Admission/Cost: FREE - $5

Location:
San Diego Chinese Historical Museum
404 Third Avenue
San Diego, CA 92101
MAP

Ongoing Saturday until March 30 - 11:00 AM to 3:00 PM

For more information, please visit: www.sdchm.org
12:00 PM
Surf Side St. Paddy's Street Festival Stop by the outdoor music and food fair celebrating Point Loma and St. Paddy's Day. There are various artists and activities throughout the event. There's also a pet-friendly activity early in the day that could potentially include opportunities for adoption.

Admission/Cost: FREE

Location:
Poe Street
between Rosecrans Avenue and Locust Street
San Diego, CA
MAP

Saturday, March 16 - 12:00 PM to 9:30 PM

1:00 PM
Sabor Latino: Food, Beer & Wine Festival While taking in the San Diego Latino Film Festival, you can also celebrate Latino flavors and culture with unlimited dish tastings inspired by the area's most renowned Latin chefs, as well as unlimited pours of craft beer and wine tastings provided by over 20 breweries and wineries from Baja California and San Diego. There is live music and art all day.

Admission/Cost: $20 - $50

Location:
Fashion Valley Mall
7007 Friars Road
San Diego, CA 92108
MAP

Saturday, March 16 - 1:00 PM to 5:00 PM
1:00 PM
Welk St. Patrick's Family Festival St. Patrick's Day is right around the corner so come paint the town green. There are plenty of shenanigans for the entire family to enjoy including a professional flying circus trapeze, an infinite obstacle course, carnival rides, and other incredible games. You may even find a pot of gold by the end of the day! Experience roaming circus acts by Circus Mafia throughout the festival. Test your skills and try to escape the leprechaun in a wipeout challenge. Guests can also get in the St. Patty's spirit with Irish-themed food, green beer, and access to a full bar. Leprechauns of all ages are welcome so make sure to get your tickets soon because this family festival is sure to shamrock.

Admission/Cost: $10 - $15

Location:
Welk Resort Theatre
8860 Lawrence Welk Drive
Escondido, CA 92026
MAP

Dates and times:
Saturday, March 16 - 1:00 PM to 7:00 PM
Sunday, March 17 - 1:00 PM to 7:00 PM

For more information, please visit: www.springfling.com


2:00 PM
Sham Rock Block Party San Diego shamROCK is back and better than ever to paint the Gaslamp Quarter green with San Diego's largest Saint Patrick's Day block party. Drawing more than 20,000 attendees from across the U.S., this annual celebration is known for taking this legendary holiday and turning it into an outrageous experience for the green at heart to enjoy. We even added two extra hours so every leprechaun can come party like the Irish with us on Saturday, March 16th from 2PM to Midnight! Frolic through a clover field with your green Bud Light beer or Tullamore Dew whiskey libation as 6 blocks of the Gaslamp Quarter get covered with over 50,000 square feet of luscious emerald green astroturf! Bust out your best jig with performances by traditional Irish steppers, or shake your clovers across 3 stages of non-stop live music including nationally recognized Irish rock and Celtic bands, top DJs and more!

Age limit: 21+

Admission/Cost: $35 - $70

Location:
Gaslamp Quarter
Fifth Avenue, between Broadway and Harbor Drive
San Diego, CA 92101
MAP

Saturday, March 16 - 2:00 PM

For more information, please visit: www.shamrocksd.com
2:00 PM
DIY Miso Making Workshop In this hands-on workshop, you will learn all about miso, a magical fermented bean paste that originated in Japan many centuries ago. Miso is full of umami and is used to flavor everything from soups to marinades and salad dressings, as well as stir-fries and eggs. Learn: we will talk about the history of miso, its many different forms, and then make a large batch using various legumes. Taste: You'll get to taste various misos to understand the fermentation process. Do: You'll get to pack a mason jar full of miso to take home (but you'll have to wait a year to eat it!) Eat: Then we'll enjoy one of the most popular miso dishes-- homemade miso soup.

Admission/Cost: $50

Location:
City Farmers Nursery
3110 Euclid Avenue
San Diego, CA 92105
MAP

Saturday, March 16 - 2:00 PM to 5:00 PM

For more information, please visit: www.cityfarmersnursery.com
2:00 PM
Stage: The Pirates of Penzance MiraCosta College stages Gilbert and Sullivan's masterpiece about swashbuckling pirates, sentimental lovers, bumbling British policemen, lovely maidens, and a stuffy "model of a modern major general." Once a pirate, always a pirate? Tracy Williams directs.

Admission/Cost: $13 - $18

Location:
MiraCosta College
One Barnard Drive
Oceanside, CA 92056
MAP

Dates and times:
Ongoing from Thursday, March 7 until Sunday, March 17, 2019
Thursdays, Fridays and Saturdays - 7:30 PM
Saturday and Sunday Matinees - 2:00 PM

For more information, please visit: www.miracosta.edu
3:00 PM
Stage: Julius Caesar Ambition. Murder. Betrayal. Beware the ides of March 2019. New Match Collective is proud to present its production of Shakespeare's "Julius Caesar," featuring an all-femme and non-binary cast. "The Life and Death of Julius Caesar" tells the tale of ambition and greed, jealousy and power, friendship and loyalty. It is dog eat dog....but will there be a top dog?

Admission/Cost: $20 - $25

Location:
Dorothea Laub Dance Place
2650 Truxton Road
Liberty Station
San Diego, CA
MAP

Dates and times:
From March 14 to March 17
Thursday, Friday, Saturday & Sunday - 7:00 PM
Saturday and Sunday Matinee - 3:00 PM

For more information, please visit: www.alignable.com

3:00 PM
Azeri Pastry Making Demonstration Join Chef Leyla as she demonstrates traditional Azeri pastry making. Each guest will receive their very own Honcha, a tray of homemade sweet and savory pastries typically enjoyed by Azeris during the special holiday of Novruz. No event would be complete without a bit of Cafe 21 flare, so enjoy a complimentary goblet of Azeri sangria too. This sangria is homemade and specially created by our most inventive Chef Leyla! Non-alcoholic beverage is available for guests under the age of 21.

Admission/Cost: $75

Location:
Cafe 21
802 Fifth Avenue
San Diego, CA 92101
MAP

Saturday, March 16 - 3:00 PM to 6:00 PM
4:30 PM
Mariachi con Amor Dinner Benefiting Mariachi Victoria de San Diego, this 1st Annual Dinner and Concert presents a beautiful variety of repertoire and a guest performance by Cesar Chavez Ballet Folklorico!

Admission/Cost: $12.50 - $15

Location:
Saint Jude Parish Hall
3751 Boston Ave
San Diego, CA 92113
MAP

Saturday, March 16 - 4:30 PM

For more information, please visit: www.mariachivictoriasd.org
6:00 PM
Guillermo del Toro Fan Art Exhibit Free and open to the public, this is an art exhibit that celebrates the dark world of Guillermo del Toro. Opening reception.

Admission/Cost: FREE

Location:
Subterranean Coffee Boutique
412 University Avenue
San Diego, CA 92103
MAP

Saturday, March 16 - 6:00 PM to 9:00 PM

For more information, please visit: www.subterraneancoffeeboutique.com
7:00 PM
Stage: Julius Caesar Ambition. Murder. Betrayal. Beware the ides of March 2019. New Match Collective is proud to present its production of Shakespeare's "Julius Caesar," featuring an all-femme and non-binary cast. "The Life and Death of Julius Caesar" tells the tale of ambition and greed, jealousy and power, friendship and loyalty. It is dog eat dog....but will there be a top dog?

Admission/Cost: $20 - $25

Location:
Dorothea Laub Dance Place
2650 Truxton Road
Liberty Station
San Diego, CA
MAP

Dates and times:
From March 14 to March 17
Thursday, Friday, Saturday & Sunday - 7:00 PM
Saturday and Sunday Matinee - 3:00 PM

7:00 PM
Novruz Celebration: Dinner & Live Music Experience the exquisite and unique tastes of Azerbaijan as Chef Leyla prepares a 9 course family style dinner, including 3 appetizers, 3 entrées, and 3 desserts. To enhance your Azeri dining experience, special musical guest Sahib Pashazadeh from Azerbaijan will be performing a one-of-a-kind Mugam on a traditional musical instrument, the Tar.

Admission/Cost: $85

Location:
Cafe 21
802 Fifth Avenue
San Diego, CA 92101
MAP

Days and times:
Friday, March 15 - 7:00 PM to 10:00 PM
Saturday, March 16 - 7:00 PM to 10:00 PM
7:30 PM
Music from the British Isles Concert Enjoy an evening of music from England, featuring the music of two of England's most revered Nationalist composers of the 20th century.

The orchestra will be performing Ralph Vaughn Williams' iconic "Fantasia on a Theme" by Thomas Tallis, "The Wasps Overture," and his poignant and rousing "English Folk Song Suite."

The concert will conclude with the mysterious "Enigma Variations" composed by Sir Edward Elgar. Please join us for a wonderful concert of music from the British Isles.

Conducted by Branden Muresan.

Admission/Cost: $8 - $10

Location:
MiraCosta College Oceanside
1 Barnard Dr.
Oceanside, CA
MAP

Dates and times:
Saturday, March 16 - 7:30 PM
Sunday, March 17 - 3:00 PM

For more information, please visit: www.miracosta.edu
7:30 PM
Music: Incendio Incendio means "fire" in Italian, Spanish, and Portugese. A fitting moniker for Incendio's sound is the nylon-string Spanish guitar, which can conjure up romantic as well as powerful and bold images. They refer to their style as "Latin Guitar World Fusion."

Admission/Cost: FREE

Location:
AMSDconcerts Bonita
5305 Sweetwater Road (Sweetwater Community Church)
Bonita, CA
MAP

Saturday, March 16 - 7:30 PM

For more information, please visit: www.incendioband.com
7:30 PM
Music: Antonio Sanchez & Migration The Jazz at TSRI series continues with a return visit by Antonio Sanchez & Migration, the latest edition of Sanchez's quintet, featuring John Escreet on piano, Fender Rhodes and Thana Alexa on vocals, Chase Baird on tenor saxophone and EWI, and Matt Brewer on bass. Widely regarded as one of the top drummers in jazz today, Grammy-winner Sanchez has built an international reputation from his work as composer of the score to the Iñárritu film "Birdman," as a leader of his own groups, and as drummer to Pat Metheny and many other leading artists. The band's latest release "Lines in the Sand" features Sanchez's musical reflections on the issues surrounding immigration and the border, based in part on his own experience as an immigrant from Mexico.

Admission/Cost: $32 - $37

Location:
The Auditorium at the Scripps Research Institute
10620 John Jay Hopkins Drive
San Diego, CA
MAP

Saturday, March 16 - 7:30 PM to 9:30 PM
7:30 PM
Stage: The Pirates of Penzance MiraCosta College stages Gilbert and Sullivan's masterpiece about swashbuckling pirates, sentimental lovers, bumbling British policemen, lovely maidens, and a stuffy "model of a modern major general." Once a pirate, always a pirate? Tracy Williams directs.

Admission/Cost: $13 - $18

Location:
MiraCosta College
One Barnard Drive
Oceanside, CA 92056
MAP

Dates and times:
Ongoing from Thursday, March 7 until Sunday, March 17, 2019
Thursdays, Fridays and Saturdays - 7:30 PM
Saturday and Sunday matinees - 2:00 PM
7:30 PM
Stage: Everybody Black A group of white historians with lots of money offer to commission a writer to write the conclusive version of The Black Experience with promises of publication. But not just publish it. They are going to put said experience in a time capsule and then put that time capsule on a rocket ship and blast it into space so that on the fateful day when the aliens arrive to our galaxy, they'll read the words and understand what Blackness is. The writer agrees but what they didn't realize is that he is absolutely MAD!!!! EVERYBODY BLACK is a satire/comedy that examines Race, Capitalism, Identity, History and Black Trauma through the imagination of a mad man. Hold on tight - you are in for a ride that is out of this world.

Admission/Cost: $10 - $20

Location:
Sheila and Hughes Potiker Theatre
U.C. San Diego
San Diego, CA
MAP - [CAMPUS MAP]

Dates and times:
Friday, March 15 - 7:30 PM
Saturday, March 16 - 7:30 PM

For more information, please visit: www.theatre.ucsd.edu
Today's Date
IN PRINT SINCE 2006
Music From Everywhere!

Support Our Mission
Buy Stuff at Amazon!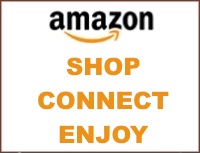 Published By:
Our Staff
Section Editors, Writers and Contributors: Sharon Payne, Seiya Kudo, Dolores Donovan, Edwin Ching, Liam Fox, Ana Alvarez
Copy Editing: Deb McKenty, Spanish Translations: Ana Alvarez, Programming: Hera Siddiqui
Associate Editors: Erin Golackson, Christa Parrish
Photography: Carlo Toribio,
Editor in Chief: Tom Johnston-O'Neill
Orgs and Causes in San Diego
Join Our Team!