Many travelers may be looking for personal relaxation on their trip. They may want to stay in pampering hotels, sightsee via day trips with local guides, and eat at nice restaurants to get a taste of the country they are in. WWOOF is not for them. But there are others who travel to get a better sense of the world, to learn new perspectives, and to experience what it is to live in another country. If you are this type of traveler, WWOOF may provide exactly what you are looking for.

By Jordan Tresham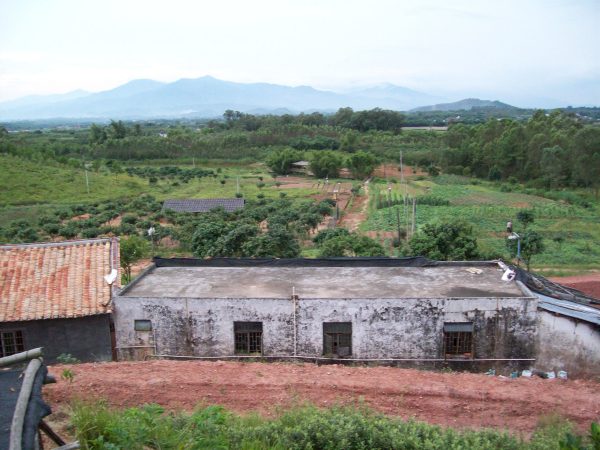 The Farm in South China
World Wide Opportunities on Organic Farms:
Traveling and Learning through WWOOF
by Jordan Tresham

Many travelers may be looking for personal relaxation on their trip. They may want to stay in pampering hotels, sightsee via day-trips with local guides, and eat at nice restaurants to get a taste of the country they are in. WWOOF is not for them. But there are others who travel to get a better sense of the world, to learn new perspectives, and to experience what it is to live in another country. If you are this type of traveler, WWOOF may provide exactly what you are looking for.

WWOOF is a tremendous opportunity to stay and work with locals in countries all over the world. The organization, started in the United Kingdom in 1971, enables travelers to live as the locals do, offering a bed and food in exchange for work. This work is generally only a few hours a day, so you will also have plenty of time to do more tourism-oriented activities if you so choose.

Getting involved in WWOOF is extremely easy. To begin, simply go to WWOOF.org and browse around. You will find that the organization is rather straightforward: you work; hosts feed and house you. Along those lines, most details are to be worked out with your specific host, as the organization is simply a means of connecting you with them. To provide you with this service, WWOOF charges a membership fee for the list of hosts. Some nations have their own WWOOF organization, so you will have to pay a membership to that specific national branch. Others are independent; one membership will provide you with hosts in many different countries. This will be apparent when you attempt to purchase a membership for whatever country you wish to see. For example, China has its own organization, so after purchasing a membership for $40, you are granted access to their list, which provides contacts for around 80 hosts in China. Once a member, you have access to the updated list for one year.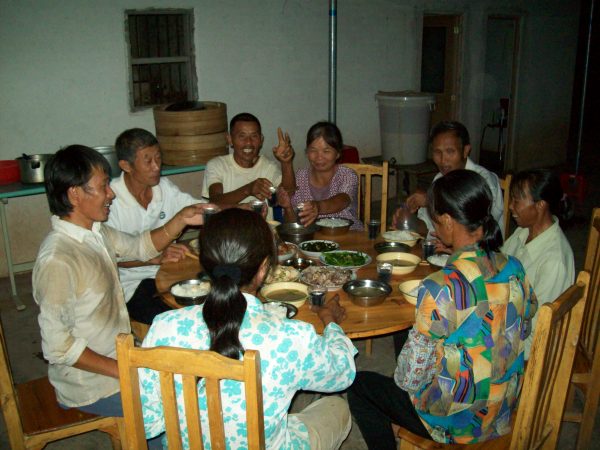 Meal Time at the Farm
The list itself is a collection of hosts explaining where they are located, what kind of work will be expected, and how long you can stay with them. Surprisingly, organic farms may only be a fraction of the hosts available. In China, for example, around half of the hosts are soliciting help for English teaching, either as private tutors or in a classroom. Accordingly, by staying with several different hosts, doing several different types of jobs, travelers can experience rural and urban life as well as a variety of lifestyles within each.

If WWOOFing sounds interesting to you, knowing what to expect in-country can help prepare you for your trip. First, it is important to have a good deal of flexibility and open-mindedness; depending on where you go, living conditions can be drastically different from the United States. You may want to find out ahead of time what the host has to provide. Air conditioning vs. ceiling-fans, western vs. squat toilets, prevalence of insects, types of food, and even standards of cleanliness may be issues for you to consider. While every country will have diverse hosts offering a variety of conditions, there will be common differences between, for example, farms in Europe and farms in Thailand. Be aware of your own comfort level.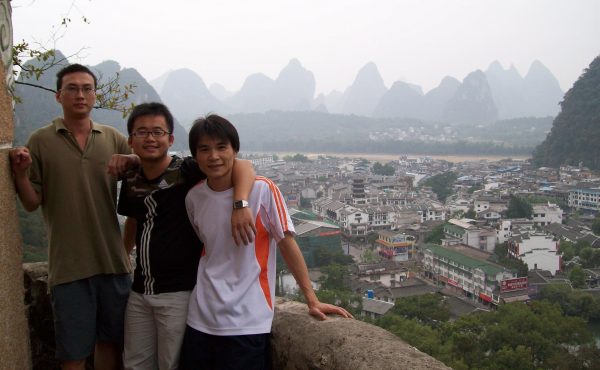 Students and the City of Yanshuo
Also, coordinate with a potential host about expectations. According to the website, you will generally not need to work more than five hours per day, though it may be as little as two hours or as much as seven. The work also varies from simple language practice to near-grueling fieldwork; clarify how much and what sort of work needs to be done before committing. Experiencing what it is like to farm in the hot sun of India may be a more enriching experience than sitting in an air-conditioned classroom in France, but your own levels of determination and tolerance will dictate that.

Next, realize it is okay to hop from one host to another. If you would prefer to see as much of the country as possible, you are not required to stay with any one host for any length of time (though if you only wish to stay for a couple of days, couch-surfing may be a better option. Check couchsurfing.com for more information). Just make sure to coordinate with your host how long you intend to stay.

Finally, if you decide on a host or hosts, be very specific about directions. You do not want to arrive in a small town, not speaking the language, only to find the directions were unclear. Solidify all the details via email or phone before arriving.

WWOOF provides an amazing opportunity to see the world from a different perspective than that of a common tourist. It allows you to live amongst the locals, participate in their daily lives, and go home with a clearer sense of their culture. If this is something you want out of your travels, then you ought to be WWOOFing.

For more information go to WWOOF.org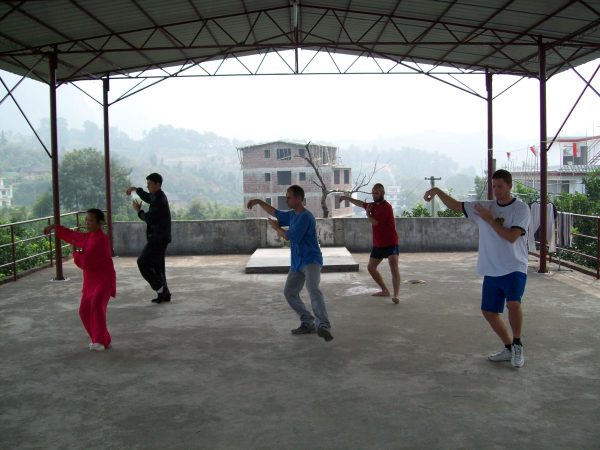 Jordan Studying the 24 forms of Yang style Tai Chi
In 2008 Jordan Tresham was an intern at The Worldview Project. After signing up with the WWOOF service, he traveled to Southern China to work on an organic farm and teach at an English language school. In his spare time Jordan was able to learn the 24 forms of Yang style Tai Chi, rock-climb, hike, and bike around the local area.
Keep informed about San Diego Events!
Sign-up for our weekly Eblast by clicking here:
Sign Me Up!
Today's Date
IN PRINT SINCE 2006
Music From Everywhere!

Published By:
Participant Observer Staff
Section Editors, Writers and Contributors: Sharon Payne, Ana Alvarez,
Cecilia Xinyu Cai, Jaehyeon Ahn
Spanish Translations: Ana Alvarez, Programming: Rachel Duncan
Associate Editors: Christa Parrish, Katie Tonellato
Editor in Chief: Tom Johnston-O'Neill
Orgs and Causes in San Diego
Join Our Team!