Tiajuana Refugee Camp
To many, San Diego is a city defined by attributes such as its paradisal geography and climate, or its sports teams. But America's Finest City is so much more to immigrants who flee perilous situations in their home countries, arriving in search of asylum or other forms of protection.

To these brave individuals who come from across the world, San Diego is a place that brings hope to the idea that they may leave behind a past marked by human rights violations such as torture, persecution and exploitation. Additionally, the governments these individuals are subject to in their home countries are directly involved in abusing the basic human rights they are entitled to, such as the right to engage in political protest or practice a certain religion. However, the requirements for securing protection in the U.S. go beyond surviving the dangers and injustices in their respective countries of origin.

According to the law-based website Nolo, an immigrant will not be granted asylum in the U.S. unless they can demonstrate that they cannot relocate safely in their home country, or that they have a well-founded fear of persecution throughout their homeland. The website also notes the difference between asylee and refugee status: "People outside of the U.S. must apply for refugee status, typically through the U.N. High Commission for Refugees...People who have already made it to the U.S. border or the interior...can, in theory, apply for asylum status."

In either case, these immigrants have to confront their traumatic pasts by demonstrating that their survival and flight from their homes were both real and necessary. Insufficient proof that they feared for their lives or were abused physically or psychologically results in these immigrants being returned to the very situations from which they fled.

Since Donald Trump took office as President of the United States, immigration laws have changed radically, making it even harder for countless immigrants to secure citizenship or protection in the U.S. Last week, the Trump Administration announced that, beginning October 2, fees for green card holders seeking asylum will be increased by 83%, and, for the first time, asylum seekers will be charged to complete an asylum application.

With the San Diego-Tijuana border crossing being the busiest in the western hemisphere, President Trump's efforts to curtail progressive immigration policy have been felt at the local level. But despite this Administration's efforts to deter immigrants from coming to the U.S. and seeking protection, some local organizations remain committed to the immigrant community by providing legal and social services assistance.

Two local non-profits specializing in immigration services that have navigated the ever-changing nature of immigration policy under the Trump administration are Casa Cornelia Law Center and Survivors of Torture, International. Despite policy changes and other difficulties, namely the COVID-19 pandemic, these organizations continue to provide for indigent—or poor and otherwise disadvantaged—immigrants in need of legal and social services assistance.

Two Organizations That Are Helping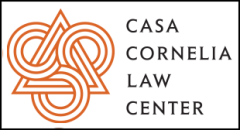 Operating out of a small office space in San Diego's Bankers Hill neighborhood, Casa Cornelia's free legal services provide representation for asylum seekers, victims of violent crime residing in the U.S. illegally and immigrant children who arrive at the border unaccompanied by a parent or guardian.

"As an organization, we have chosen to focus on the indigent immigrant community," said Carmen M. Chavez, Esq., Executive Director of Casa Cornelia, who has been with the firm for 25 of its 27 years of existence.

Casa Cornelia was founded in 1993 by Ann M. Durst, an attorney as well as a nun associated with the Society of the Holy Child Jesus, which, according to Casa Cornelia's website, is "an international congregation of women within the Roman Catholic tradition committed to providing service to others."

"It was with the idea of meeting the needs of those that quite possibly are the most vulnerable amongst us," Chavez said of Casa Cornelia's beginnings under Durst, or Sister Ann, as she is affectionately known amongst Casa Cornelia personnel.

Along with fellow nun Mary Wayne Gradon, Durst established a mission that, broadly, aimed to provide "quality legal services to victims of human and civil rights violations."

When Casa Cornelia was founded, their attorneys initially dealt solely with asylum cases. However, as trends in policy and client demand shifted, so did Casa Cornelia's services.

Casa Cornelia began representing undocumented victims of violent crime after the Violence Against Women Act was enacted in 1994, one year after the firm's opening. Casa Cornelia again expanded their services in 2001 to represent unaccompanied immigrant children, after immigration cases involving unaccompanied minors spiked quickly and considerably.

Today, with its three core legal programs, Casa Cornelia's purpose and goals remain unchanged in the face of what has been an unpredictable time for an already volatile and sensitive area of legal practice.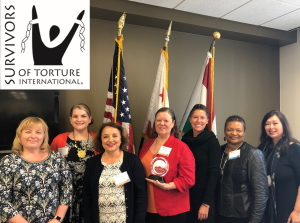 Meanwhile, Survivors of Torture, International was founded in 1997 by Kathi Anderson, who serves as the organization's Executive Director. The organization began with a mission similar to Casa Cornelia's, which still aims to "Facilitate the healing of torture survivors and their families; Educate professionals and the public about torture and its consequences; Advocate for the abolition of torture."

"It was in large part due to an increasing need of torture survivors here in San Diego who were in need of services and nobody else was addressing those needs," said Anderson of the reasoning behind Survivors of Torture's inception.

Survivors of Torture, which remains the only accredited torture treatment center in San Diego, began humbly, initially operating out of Anderson's home. 23 years on, thanks to quality services and an established reputation, the organization, like Casa Cornelia, has become a beacon of hope for immigrant victims of human rights violations.

While Survivors of Torture also deals with immigrants who have suffered torture and other human rights violations, they do so in a different way than Casa Cornelia.

Though one of the many functions it serves is to connect clients with immigration attorneys, including attorneys at Casa Cornelia, Survivors of Torture is not a law firm. Instead, what Survivors of Torture specializes in is providing a variety of social services to acclimate their clients to life in the U.S. while they navigate the immigration court process, their new life after securing legal protection and their traumatic personal histories.

Survivors of Torture's case management services include legal references, mental and physical health references, housing and food assistance and a number of other social services.

"We really believe in meeting clients where they are both psychologically and physically," Anderson said, noting that clients often come to consider Survivors of Torture staff members their second family. "We serve clients in their homes, we serve them in people's private practices, we work in the schools with kids."

The personalized humanitarian work Survivors of Torture has become known for gives them, like Casa Cornelia, an opportunity to not only provide a necessary service but to become an integral and intimate part of their clients' lives.

A Two-Pronged Process of Representation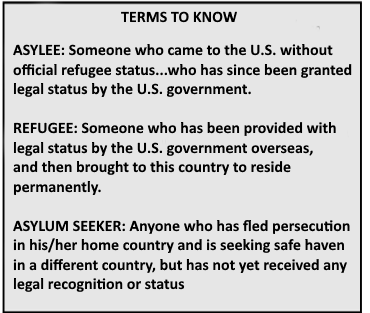 Casa Cornelia and Survivors of Torture clients experience unfathomable human rights abuses prior to securing legal representation or social services assistance. For example, the human rights abuses experienced by Casa Cornelia clients range from sexual and gender-based violence, religious and political persecution, domestic violence, gang violence and torture.

Immigration clients often have harrowing stories of surviving such ill treatment. However, in order to convince an immigration court judge to grant a client protection in the U.S., their attorneys need to present physical evidence of bodily harm done to their client. Otherwise, clients are in danger of being returned to the abusive environments from which they fled, often via deportation to their country of origin.

"Because of who we're serving, the stakes are very high," Chavez said. "The need for our attorneys to be really attentive to the case, the details, and ensure the best quality representation possible, becomes even more important."

Before a client can get either legal representation or social services assistance, immigrant torture survivors and asylum seekers go through unimaginable hardship just to put themselves in a position to get help in the U.S. Both Casa Cornelia and Survivors of Torture have clients from across the globe who first navigate being victimized by human rights abuses. Then, they persevere through cultural and linguistic barriers, the threat of exploitation and violence, as well as traveling across borders '" sometimes continents '" to get to the U.S. and gain protection.

The high stakes nature of immigration casework is also seen in the social services work provided by Survivors of Torture. In fact, some immigrants acquire both legal and social services help, creating a fairly common crossover of clientele between Casa Cornelia and Survivors of Torture, or other similar organizations.

Once a Survivors of Torture client secures legal representation with an immigration attorney '" at Casa Cornelia, for example '" Survivors of Torture's involvement in the case is only just starting. Survivors of Torture will then work with Casa Cornelia to clarify a client's history and determine their legal status. They will then work with the attorneys and medical experts to prepare medical affidavits and psychological evaluations that are required as evidence in asylum hearings.

After a Survivors of Torture client makes the leap to seek legal representation, subsequently becoming a client at Casa Cornelia or another immigration law firm, the representing immigration attorney begins the challenging process of preparing and trying their case.

Immigration cases can be long, drawn out and emotionally taxing for both the clients and the attorneys. Once a client retains legal representation, a long series of events are set in motion that include interviews with attorneys, legal document production and court appearances. Some cases take years.

Oftentimes, Casa Cornelia's clients are willingly putting themselves in harm's way in order to give themselves a chance at a life with some semblance of security. Some Victims of Crime clients remain living with their abusers while seeking legal help. Some Asylum and Children program clients live in restrained freedom as they await their case decisions, while others remain in limbo in immigration detention centers in Otay Mesa and Imperial County as their cases develop.

"Because of either their past victimization, their indigency, linguistic, cultural barriers, or even their detention, they don't have access to the benefits of the law that could protect them," Chavez said of many Casa Cornelia clients.

While Casa Cornelia's attorneys work tirelessly to help their clients attain legal protection, Survivors of Torture continues to guide and support some of those same clients through the unpredictability of their case's timeline and outcome.

"We're going to accompany them on their journey," Anderson said.

COVID-19's Effect on the Orgs and Their Clients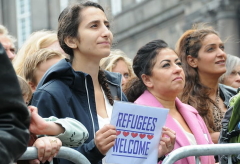 In recent months, due to the COVID-19 pandemic, things haven't gotten any easier for Casa Cornelia's attorneys, nor for the staff members at Survivors of Torture.

Since Casa Cornelia closed down office operations in March, the inability for staff to work together in-person has impacted the speed and effectiveness with which they could normally meet their clients' needs.

In addition to staff attorneys, Casa Cornelia works with an abundance of volunteer attorneys, as well as translators, grant writers, media and communications experts and interns, on whom the firm depends to provide key contributions to office operations and client services. The pandemic has also forced Casa Cornelia to temporarily stop taking on new clients in an effort to tend to the needs of existing clients while their cases are put on hold.

Despite the issues that staff attorneys and other contributors have faced, Chavez said she is proud of Casa Cornelia for being able to pivot quickly to working remotely while serving their clients as best they can at this moment.

Arwa J. Zakir Kakavand, Managing Attorney of Casa Cornelia's Litigation Program, echoed Chavez's assessment of their transition to remote work.

"For what we can control, I think we've done a great job so far without any hitches or gaps," she said.

Survivors of Torture has also had difficulty maintaining the connective human element of its work in a remote format during the COVID-19 pandemic.

Katrina Pimental, Survivors of Torture's Community Relations Manager, described Survivors of Torture's offices as "homey." In the past, their offices have given clients a safe space both emotionally and physically. Not being able to be in that space to support clients in-person has been a challenge.

"It's lacking to not be in-person," Pimental said. "It's lacking to not be able to offer them that comfort of tea and coffee and tissues and to be in the room when they are crying."

While Survivors of Torture's staff and other contributors are currently unable to provide the personalized, intimate services they are known for in-person, they are doing everything they can to maintain a connection with their clients by communicating with them and providing services in other ways. Anderson noted that one staff member has opened up their house and made it a centralized spot for clients to get food, cleaning and hygiene products, diapers and face masks.

"We're glad we're able to do as much as possible, but it really isn't the same as it was," Pimental said.

Just as the pandemic has disrupted staff operations, it has also complicated the precarious situations that many Casa Cornelia and Survivors of Torture clients were living in already.

"There's a lot of depression, anxiety, PTSD, stress," Chavez said of Casa Cornelia's clients and the strain they feel due to past trauma. "You can imagine on top of that this kind of constriction of legal protection, and on top of that what the COVID-19 pandemic might be causing for them."

Part of Casa Cornelia's success lies in their attorneys' ability to handle cases with both focused persistence as well as emotional sensitivity. But without the ability for clients to come to Casa Cornelia's offices for in-person meetings, meaningful connections between attorneys and clients are more difficult to cultivate and maintain.

"Our clients are survivors of trauma and are completely in a vulnerable situation, so the first few meetings we have with them in a normal world are to establish trust between us and the client," Zakir Kakavand said. "Without seeing them [in-person], it's hard for us to establish that trust with them, or for them to trust us or be willing to be forthcoming with information."

Zakir Kakavand noted that the pandemic has been especially difficult on Casa Cornelia's clients who are being held in detention centers. Currently, immigration attorneys do not have the ability to communicate confidentially with detained clients via telephone, as all detainee phone conversations at these facilities are monitored while they remain under quarantine.

"It's been really frustrating across the board," Zakir Kakavand said.

Without knowing when self-quarantining and social distancing will end, Survivors of Torture clients have also dealt with added fears about their safety and future.

"Some of the clients were saying...'I feel isolated, I'm scared to leave the house, I'm scared about my family and loved ones in other countries,'" Pimental said. "There's a lot of trepidation and fear and worry about the future."

Anderson and Pimental both added that some clients feel that self-quarantining and social distancing have retriggered past traumas experienced in their home countries or in immigration detention facilities.

Survivors of Torture's Healing Club, a program designed to help maintain their clients' mental health, has been suspended due to COVID-19. Healing Clubs traditionally offer clients a chance to gather once per month with other immigrant torture survivors. This gives survivors a sense of community as they adjust to life in the U.S.

"Frequently, torture survivors feel isolated," Anderson said. "They don't know who to trust, they're new in the community here and so to be able to gather once a month and go hiking or go to the beach and to do it in a safe way with people who they know that they can trust is extremely important."

Anderson noted that other stressors brought on by isolation '" such as paying more attention to the turmoil the U.S. is experiencing with COVID-19, as well as political and racial unrest '" have clients wondering if they are as safe being in the U.S. as they once thought they would be. Not being able to partake in Healing Club activities has been especially difficult on Survivors of Torture clients for those reasons, according to Anderson.

In some cases, the turbulence the U.S. is enduring has reminded clients of situations they fled in their home countries.

Pimental said an immigrant torture survivor's journey fosters what she called a "triple trauma" process. She explained that the first trauma a client experiences is their physical torture, followed by their escape from the place where they were tortured and their journey to the U.S. The third source of trauma in this cycle, according to Pimental, is "the detention center or being stuck in limbo waiting for that day in court."

Pimental said the most difficult aspect of navigating the pandemic for staff members at Survivors of Torture has been maintaining their ability to provide mental health services to clients.

"Mental health work is not meant to be done through a phone or through a video," she said. "It's definitely meant to be done in-person. I know all of us are looking forward to when it's safe enough to do that again because our office is very lively with the clients and their families and we get to witness that healing first hand."

Zakir Kakavand is also looking forward to the day that Casa Cornelia can re-open its offices and begin connecting face-to-face with clients and fellow staff members again. She believes that whenever that day comes, both staff and clients will feel a sense of relief.

"They put a lot of faith in what we tell them and right now we don't have much to tell them," Zakir Kakavand said of the firm's clients and how their dependence on their attorneys has been hindered by the pandemic. "I think once we go back to normal and we can have a normal attorney-client relationship, I think that will put them at ease."

In Limbo: The Immigration Court Backlog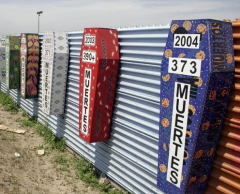 In Memorial
For immigrants seeking asylum, refuge or any other measure of protection in the U.S., COVID-19 has presented one other issue '" the growing immigration court case backlog. Because of this trend, Casa Cornelia's attorneys have had to deal with an extra layer of stress, in that they are unable to inform their clients on the status of their cases.

Chavez expressed concern over how the backlog, which tallies immigration cases pending resolution, has continued to expand since immigration courts were shut down in March.

"It's looming large," she said of the backlog's growth and how, eventually, it will be difficult for the courts to deal with. "Everything got postponed. Everything got taken off calendar."

Meanwhile, thousands more cases have been filed with immigration courts across the country.

The Transactional Records Access Clearinghouse (TRAC) '" organized and operated through Syracuse University in Syracuse, New York '" provides up-to-date immigration court backlog statistics. According to TRAC, the number of open and unresolved immigration cases for 2020 has ballooned significantly due to court closures caused by the pandemic.

In 2019, the total number of pending immigration cases nationwide exceeded 1 million for the first time, totaling 1,023,767. That number has already been exceeded this year, with the backlog having accrued 1,218,737 pending cases at the time of writing.

Backlogged immigration cases for 2020 in the State of California have also exceeded last year's number, with over 187,000 cases currently pending hearing, which is the second highest number of backlogged cases in any U.S. state this year, trailing only Texas' approximately 190,000. San Diego's immigration court has over 9,400 open and unresolved cases and is approaching the city's all-time high of backlogged cases, set last year at 12,846.

Chavez said that immigration courts may resume hearing cases soon, which would alleviate the inflated number of pending cases across the country. However, she said that if cases are in fact allowed to start being heard again, it still might be difficult to convince the individuals involved in court proceedings to gather in a single, enclosed space.

"Everybody is nervous about going back into a room all together," Chavez said. "Think about the judge, think about government counsel...think about our attorney, think about the client themselves and all the court personnel. The interpreter, the judge's clerk."

While COVID-19 has strained both Casa Cornelia's and Survivors of Torture's abilities to stay connected with clients, immigration court closures have made it especially challenging for Casa Cornelia's attorneys to maintain client trust.

Because projections for courts re-opening are not exact and could change at any time, immigration attorneys are unable to provide sufficient answers for clients regarding the status of cases or whether or not a client needs to be prepared for a hearing.

Zakir Kakavand said it has been frustrating not knowing what to expect from the courts while trying to reassure each client of their case's strength and future.

"Our clients look to us for guidance and we don't really have answers for them at this point because we're waiting...to see what happens," she said. "It's frustrating to not be able to advise your client properly, as to what's going to happen with their case, when their next hearing is going to be."

Looking Forward
Regardless of the numerous challenges faced by Casa Cornelia's attorneys and Survivors of Torture's staff, made even more difficult by COVID-19, each organization has remained steadfast in this turbulent time to continue serving their missions.

In emphasizing the idea that the law can bring justice for those who deserve it, Casa Cornelia is primed to navigate further amendments to immigration law and skillfully guide vulnerable clients in the San Diego area through this pandemic and beyond. Similarly, with Survivors of Torture having maintained their reputation for superb social services and client success stories, there is little doubt they too will remain vital to the immigrant community during and after the pandemic, no matter how difficult things get.

The standard of service these two non-profits are known for delivering is reflected in their continuous client growth.

According to Casa Cornelia's 2019 annual report, last year the firm served 2,661 clients through its Asylum, Children and Victims of Crime programs. This number was a considerable increase from the 2,287 clients Casa Cornelia served in 2018.

In recent years Survivors of Torture has also seen a steady increase in annual casework. According to Anderson, in the 2017 fiscal year, Survivors of Torture took on 110 new clients. In 2019, they had 181 new clients. Within the first six months of the 2020 fiscal year, they had already taken on 92 new clients.

However, an increase in numbers is not what drives the employees of these organizations to serve the immigrant community.

Anderson indicated that yearly growth in business for Survivors of Torture is not nearly as important as the good that they bring about through their work.

"We're not interested in just growing for growth's sake, and we're not interested in a numbers game," she said. "We don't go out and do a lot of outreach and publicity. We try to be very thoughtful and measured and [emphasize] quality over quantity."

Just as Survivors of Torture has no intention of becoming numbers-oriented and leaving clients by the wayside amid such unprecedented turmoil, Chavez indicated Casa Cornelia will be there for their clients every step of the way as well.

"We will be there for them," Chavez said. "We're very passionate about that."
How You Can Get Involved!
You can help Casa Cornelia Law Center in their mission by volunteering as an attorney, interpreter or intern, or sending them a donation. Learn more at: https://casacornelia.org/

At Survivors of Torture you can volunteer in a number of capacities and by attend their Journey to Healing tours, which are currently available via Zoom. They also welcome donations. Learn more at: https://notorture.org

By Ian Lutz (i.lutz@thewvp.org)

Keep informed about San Diego Events!
Sign-up for our weekly Eblast by clicking here:
Sign Me Up!