Calendar
<
September, 2019
>
Coming Soon...
Saturday, Sep 21
All Day
Ongoing and Extended Events
9:00 AM
25th Annual Pacific Islander Festival
10:00 AM
Vista Viking Festival
10:00 AM
Adams Avenue Street Fair
12:00 PM
Taste Of South Park
12:30 PM
Dance: Harvest Festival
2:00 PM
Stage: The Winter's Tale
2:00 PM
Filipino Traditional Music & Dance Demo & Workshop
2:00 PM
Stage: Hershey Felder as Monsieur Chopin
3:00 PM
Stage: Intimate Apparel
4:00 PM
Book Discussion: Halal If You Hear Me
5:00 PM
Sewa Annual Dance Fundraiser
7:00 PM
Film: Vincent, The True Story Of Vincent Van Gogh
7:00 PM
Comedy: IM Hussein
7:30 PM
Stage: Mama Mia!
8:00 PM
Jewish Short Film Festival
8:00 PM
Music: Patrizio Buanne
8:00 PM
Film Double Feature: Microcastillo And Mente Revolver
8:00 PM
Music: Bamboo Una Mas
8:00 PM
Stage: Hamlet
8:00 PM
Stage: The Winter's Tale
8:00 PM
Stage: Intimate Apparel
8:00 PM
Stage: Hershey Felder as Monsieur Chopin
Sunday, Sep 22
All Day
Jewish Short Film Festival
All Day
Ongoing and Extended Events
9:00 AM
25th Annual Pacific Islander Festival
10:00 AM
Adams Avenue Street Fair
10:30 AM
German Film: Emil and the Detectives
12:00 PM
Tianguis De La Raza (Artisan Market)
12:30 PM
Dance: Harvest Festival
2:00 PM
Stage: Mama Mia!
2:00 PM
Stage: Intimate Apparel
2:00 PM
Stage: The Winter's Tale
2:00 PM
Stage: Hershey Felder as Monsieur Chopin
3:00 PM
Stage: Hamlet
4:00 PM
Music: The Pirates Of Penzance
6:00 PM
Music: Lucibela, Cape Verde's Voice-of-Gold
7:00 PM
Staged Reading: King Lear
8:00 PM
Music: Herb Alpert and Lani Hall
Monday, Sep 23
All Day
Ongoing and Extended Events
Tuesday, Sep 24
All Day
Ongoing and Extended Events
1:00 PM
Film: Moka
7:30 PM
Rom-Com Rendezvous Rendezvous with Sonali Dev, Alisha Rai . . .
7:30 PM
Stage: Hershey Felder as Monsieur Chopin
Wednesday, Sep 25
All Day
Ongoing and Extended Events
6:30 PM
Film: Coco
7:30 PM
Stage: Hershey Felder as Monsieur Chopin
Thursday, Sep 26
All Day
Ongoing and Extended Events
4:00 PM
Film: The Icebox
6:00 PM
Soaring Eagles Pow Wow Dance Class
6:00 PM
Music: Southern Scratch
7:00 PM
Stage: Noura
7:30 PM
Stage: Intimate Apparel
8:00 PM
Stage: Noura
8:00 PM
Stage: The Winter's Tale
8:00 PM
Stage: Hershey Felder as Monsieur Chopin
Friday, Sep 27
All Day
Ongoing and Extended Events
7:00 PM
Stage: Just Like Us
7:00 PM
Japanese Film: Late Spring
7:30 PM
Music: Alejandro Sanz
7:30 PM
Stage: Mama Mia!
8:00 PM
Stage: Man of La Mancha
8:00 PM
Stage: Noura
8:00 PM
Stage: The Winter's Tale
8:00 PM
Stage: Hamlet
8:00 PM
Stage: Intimate Apparel
8:00 PM
Stage: Hershey Felder as Monsieur Chopin
Saturday, Sep 28
All Day
Ongoing and Extended Events
10:00 AM
North San Diego Latino Book & Family Festival
11:00 AM
San Diego Cabrillo Festival
2:00 PM
Stage: Hershey Felder as Monsieur Chopin
3:00 PM
Stage: Intimate Apparel
3:30 PM
Film: Island Soldier
7:00 PM
Stage: Just Like Us
7:30 PM
Stage: Mama Mia!
8:00 PM
Film: Yesterday
8:00 PM
Stage: Noura
8:00 PM
Stage: The Winter's Tale
8:00 PM
Stage: Hamlet
8:00 PM
Stage: Man of La Mancha
8:00 PM
Stage: Intimate Apparel
8:00 PM
Stage: Hershey Felder as Monsieur Chopin
Sunday, Sep 29
All Day
Ongoing and Extended Events
8:00 AM
San Diego International Dragon Boat Race
1:30 PM
Book Signing: Iris Yang
2:00 PM
Stage: Man of La Mancha
2:00 PM
Stage: Just Like Us
2:00 PM
Film: The Taming of the Shrew
2:00 PM
Stage: The Winter's Tale
2:00 PM
Stage: Mama Mia!
2:00 PM
Stage: Intimate Apparel
2:00 PM
Stage: Hershey Felder as Monsieur Chopin
3:00 PM
Stage: Hamlet
5:00 PM
Music: Bho Shambo
6:00 PM
Film: Aladdin (2019)
7:00 PM
Music: Maná
7:00 PM
Stage: Noura
7:30 PM
Music: Maná
Monday, Sep 30
All Day
Ongoing and Extended Events
6:00 PM
Oktoberfest Beer, Cheese & Sausage Tasting
Tuesday, Oct 1
All Day
Ongoing and Extended Events
7:30 PM
Stage: Hershey Felder as Monsieur Chopin
Wednesday, Oct 2
All Day
Ongoing and Extended Events
7:00 PM
Stage: Noura
7:00 PM
Stage: Just Like Us
7:30 PM
Stage: Man of La Mancha
7:30 PM
Stage: Hershey Felder as Monsieur Chopin
Thursday, Oct 3
All Day
Ongoing and Extended Events
7:00 PM
Stage: Noura
7:00 PM
Stage: Just Like Us
7:30 PM
Stage: Man of La Mancha
7:30 PM
Stage: Intimate Apparel
8:00 PM
Stage: Noura
8:00 PM
Stage: The Winter's Tale
8:00 PM
Stage: Hershey Felder as Monsieur Chopin
Friday, Oct 4
All Day
Ongoing and Extended Events
5:00 PM
39th Annual International Exhibition Opening
7:00 PM
Stage: Just Like Us
8:00 PM
Stage: Noura
8:00 PM
Stage: The Winter's Tale
8:00 PM
Stage: Hamlet
8:00 PM
Stage: Man of La Mancha
8:00 PM
Stage: Intimate Apparel
8:00 PM
Stage: Hershey Felder as Monsieur Chopin
The Participant Observer Recipe of the Month is for Canarian Ropa Vieja. Although Ropa Vieja is considered a national dish of Cuba, it is thought to have originated in the Canary Islands. It is a stew that includes chicken, beef and chickpeas (garbanzo beans) and is served over sautéed potatoes. It is rich, savory and satisfying!

Ropa Vieja, Spanish for "old clothes," is known for its association with Cuba and Cuban communities in the United States. A hearty mix of shredded beef, olives, onions, tomatoes and spices, the dish has become emblematic of Cuban cuisine. However, like so many things in the Spanish-speaking world, the dish has its origins in Spain—specifically in an archipelago 62 miles off the coast of Africa.

The Canary Islands make up the southernmost region of Spain. The idyllic group of islands provides a getaway for many in Europe, Asia and the US. Although tourism now provides the base for the Canarian economy, in centuries past, crops like sugar and the production of red pigment (carmine), derived from cochineal insects from Mexico, were the main source of income. During a period of economic hardship in the 19th century, many islanders left their home for other shores within the Spanish empire, and two popular destinations were Puerto Rico and Cuba.
Ropa Vieja makes use of simple and often inexpensive ingredients to great effect. Both the Cuban and Canarian versions call for tough and flavorful cuts of meat and inexpensive vegetables, like onions and peppers, to maximize flavor and minimize expense. Braising is key to the dish. Slowly breaking down the ingredients in a broth yields a tender and flavorful dish that can be stretched across multiple meals.

The two versions differ based on ingredients. The younger, Cuban version uses beef, olives (or capers), root vegetables and Cuban sofrito (a flavor base common throughout Latin America). The Canarian version includes various meats—typically whatever is available or left over from previous meals—chickpeas and dried fruit. The Canarian version also showcases influences from mainland Spain (paprika, wine and meat), North Africa (chickpeas, cumin and dried fruit) and the Americas (peppers and potatoes), making it a good example of Spanish cooking as a whole.
By most accounts, this dish came to the Americas with the influx of Canarian immigrants in the 19th century. Early versions of the dish began appearing in Cuban records around the mid-19th century and eventually developed into the national dish we know today. The Canarian version most likely developed in the 17th century, after the advent of Trans-Atlantic trade.

The most common origin story of this dish tells of a poor man trying to make ends meet. The story goes that the man couldn't afford food for his family so he decided to cook his clothes in a pot of water in order to stave off their hunger. Miraculously, the pot was transformed into a hearty stew of vegetables and meat during the cooking process. It was his selflessness and love for his family that transformed the clothes into a delicious meal. This folk story points towards the humble origins of the dish: making something out of nothing. This is why tough cuts of meat and leftovers are the crux of this dish.

The version below is a Canarian style Ropa Vieja from where the dish originated. It differs from the Cuban version as it uses chickpeas and is served with fried or sautéed potatoes instead of rice.
Ingredients:
3/4 pound flank steak, cut against the grain into 4-inch portions
1/2 pound chicken thighs, bone-in and skinless
1 medium yellow onion, julienned
1 large green bell pepper, julienned
3 dried Chiles de Arbol, whole
5 garlic cloves, thinly sliced
1 tablespoon Spanish paprika (not smoked)
1 tablespoon cumin seeds
2 bay leaves, dried
1 teaspoon thyme, dried
1/2 cup dry, Spanish white wine
2 cups beef or chicken stock
16 ounces canned crushed tomatoes
1/4 - 1/2 cup raisins
16 ounces canned chickpeas, drained
4 tablespoons fresh oregano, chopped
4 tablespoons fresh parsley, chopped
Salt and pepper to taste
Preparation:
Toast the cumin seeds in a dry pan over low heat until fragrant. Remove from heat and grind in a mortar and pestle or a spice grinder until fine.
Liberally season beef and chicken with salt and pepper.
Heat 2 tablespoons of olive oil in a large Dutch oven, or heavy bottom pan, over medium-high heat. Once hot, add chicken and sear until lightly browned on both sides.
Remove the chicken and sear the beef, in batches, until brown on both sides.
Lower the heat to medium and add onion, peppers and chilies. Cook until softened, about 6 minutes.
Add garlic, cumin, paprika, bay leaves and thyme. Sauté to combine.
Once the garlic loses its bite and the spices are aromatic (approximately 2 minutes), add the white wine and deglaze the pan with a wooden spoon.
Return the meat to the pan, nestling it on top of the vegetables and spices.
Add the canned tomatoes with their juice and the stock.
Bring pan to a boil.
Add meat to the pan, reduce the heat to a simmer and cover the pan.
Allow the pan to cook for 2 hours or until the meat readily separates from the bone.
Remove the meat from the pan and allow to cool.
Shred the meat with forks or by hand.
Add the chickpeas and raisins to the pan and simmer for 5-10 minutes until the raisins are fully rehydrated.
Add the shredded meat back to the pan and turn off the heat.
Season with salt and pepper as needed and blend in the parsley and oregano, reserving some for garnish.
Serve the stew over a bed of cubed, sautéed potatoes.


Recipe and photos by Liam Fox
Keep informed about San Diego Events!
Sign-up for our weekly Eblast by clicking here:
Sign Me Up!
Today's Date
IN PRINT SINCE 2006
Music From Everywhere!

Support Our Mission
Buy Stuff at Amazon!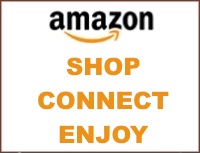 Published By:
Music of the Month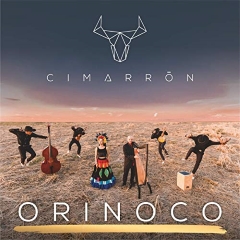 Orinoco
by Cimarrón
Participant Observer Contributors
Section Editors, Writers and Contributors: Sharon Payne, Dolores Donovan, Edwin Ching, Liam Fox, Ana Alvarez
Spanish Translations: Ana Alvarez, Programming: Hera Siddiqui
Associate Editors: Christa Parrish
Editor in Chief: Tom Johnston-O'Neill
Orgs and Causes in San Diego
Join Our Team!