Calendar
<
January, 2020
>

Recommended
Coming Soon...
Friday, Jan 24
All Day
Ongoing and Extended Events
11:30 AM
Lunar New Year Lion Dancing
5:00 PM
San Diego Tết Festival
5:30 PM
SDMA+ The San Diego Ballet
7:00 PM
Music: Kambiz Pakan
7:30 PM
Shen Yun Chinese Music and Dance
8:00 PM
Stage: The Great Leap
8:00 PM
Stage: Bloomsday
8:00 PM
Stage: Italian American Reconciliation
9:00 PM
Music: Railroad Earth
10:30 PM
San Diego Midnight Lion Dance Show 2020
Saturday, Jan 25
All Day
Ongoing and Extended Events
10:00 AM
San Diego Tết Festival
10:00 AM
Lunar New Year at SeaWorld
11:00 AM
2nd Annual Australia Day
11:00 AM
Balboa Park Chinese New Year Festival
1:00 PM
Discussion: No Human Being is Illegal
2:00 PM
Talk: A Child's POV of the Nazis
2:00 PM
Shen Yun Chinese Music and Dance
2:00 PM
Stage: Bloomsday
3:00 PM
Stage: The Great Leap
5:30 PM
Celebration: Chinese Lunar New Year Banquet 2020
6:00 PM
Year of the Rat Art Show
6:30 PM
Dance: Lakshmi Basile
6:30 PM
Music: Matrida Umoja Band
7:00 PM
Dance: Zikr With Whirling Dervishes
8:00 PM
Music: Railroad Earth
8:00 PM
Stage: Bloomsday
8:00 PM
Stage: Mama Mia!
8:00 PM
Stage: Italian American Reconciliation
8:00 PM
Stage: The Great Leap
10:00 PM
International Student Festival
Sunday, Jan 26
All Day
Ongoing and Extended Events
10:00 AM
Lunar New Year at SeaWorld
11:00 AM
San Diego Tết Festival
11:00 AM
Balboa Park Chinese New Year Festival
12:00 PM
Hands On Kimchi Workshop
12:00 PM
Stage: Mama Mia!
1:00 PM
Maki Ishiwata Workshop
1:00 PM
Voices Of Hope: Survivors Of The Holocaust Share Their Stories
2:00 PM
Stage: The Great Leap
2:00 PM
Stage: Bloomsday
2:00 PM
Stage: Italian American Reconciliation
2:00 PM
Shen Yun Chinese Music and Dance
3:30 PM
Stage: Mama Mia!
3:30 PM
Indian Cultural Art Showcase
7:00 PM
Django JazzFest
7:00 PM
Stage: Bloomsday
Monday, Jan 27
All Day
Ongoing and Extended Events
7:30 PM
Book Signing: Jeanine Cummins
Tuesday, Jan 28
All Day
Ongoing and Extended Events
6:30 PM
Talk: Symbols Of The French Language
7:30 PM
Book Signing: Yangsze Choo
Wednesday, Jan 29
All Day
Ongoing and Extended Events
11:00 AM
Poetry for the People: African Americans
7:30 PM
Music: Lerner-Moguilevsky Duo
7:30 PM
Stage: The Great Leap
Thursday, Jan 30
All Day
Ongoing and Extended Events
6:00 PM
Cine En Sherman & Humano Film Festival
6:30 PM
Sushi Making Class
7:00 PM
Italian Film: Maccheroni
7:00 PM
South Korean Pop Supergroup: SuperM
7:00 PM
Book: Between Two Fires
7:00 PM
Human Rights Film Festival
7:30 PM
Stage: The Great Leap
8:00 PM
Music: Sergio Mendes
8:00 PM
Stage: Bloomsday
Friday, Jan 31
All Day
Ongoing and Extended Events
3:00 PM
Bojo's Place: A Musical Revue
7:00 PM
Book Signing: Isabel Allende
7:00 PM
Music: Kimba Light
7:00 PM
Human Rights Film Festival
8:00 PM
Bojo's Place: A Musical Revue
8:00 PM
Stage: Bloomsday
8:00 PM
Stage: Italian American Reconciliation
8:00 PM
Stage: The Great Leap
Saturday, Feb 1
All Day
Ongoing and Extended Events
10:00 AM
6th Annual Cuyamaca College POWWOW
10:00 AM
Lunar New Year at SeaWorld
12:00 PM
Human Rights Film Festival
2:00 PM
Music: Ozokidz
2:00 PM
Staged Reading: Hand Under Hand
2:00 PM
Stage: Bloomsday
2:30 PM
DIY Miso Making Workshop
3:00 PM
Stage: The Great Leap
7:00 PM
Italian Film: The Girl in the Fog (La Ragazza Nella Nebbia)
7:15 PM
Viennese Nights: A Grand Victorian Ball
7:30 PM
Ludmila Peterkova String Quartet
8:00 PM
Stage: Bloomsday
8:00 PM
Stage: Italian American Reconciliation
8:00 PM
Stage: The Great Leap
9:00 PM
Comedy: Mike Salazar
Sunday, Feb 2
All Day
Ongoing and Extended Events
10:00 AM
Lunar New Year at SeaWorld
2:00 PM
Stage: Italian American Reconciliation
2:00 PM
Stage: Bloomsday
3:00 PM
Bojo's Place: A Musical Revue
7:00 PM
Ethnic Heritage Ensemble
7:00 PM
Stage: Bloomsday
Monday, Feb 3
All Day
Ongoing and Extended Events
Tuesday, Feb 4
All Day
Ongoing and Extended Events
Wednesday, Feb 5
All Day
Ongoing and Extended Events
11:00 AM
Poetry for the People: African Americans
7:30 PM
Stage: The Great Leap
Thursday, Feb 6
All Day
Ongoing and Extended Events
7:30 PM
Stage: The Great Leap
The Participant Observer Recipe of the Month is the modern day classic of Hawaiian cuisine, Loco Moco. A mountain of rice, meat, gravy, and egg; loco moco is comfort food at its finest and the epitome of a one plate meal.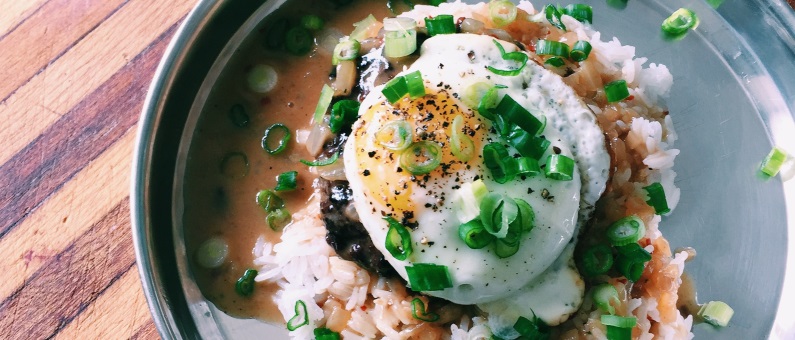 The legendary origins of the dish go back to 1940s Hilo, on the big island of Hawaii, at the now defunct Lincoln Grill. According to the story, Nancy Inouye and her husband Richard put the dish together for a group of teenage barefoot football players, known collectively as the Lincoln Wreckers. The dish was born of items on the menu (hamburger patties, eggs, and rice) and a quick gravy that Mr. Inouye could make thanks to his time working at the Royal Hawaiian Hotel in Waikiki. The Inouyes aimed to make something inexpensive and filling for the young athletes. Allegedly the dish cost as little as twenty-five cents once it made its way onto Lincoln Grill's menu.

The name of the dish seems to have disputed origins. Loco Moco literally translates from Spanish as 'crazy mucus', which comes off as a rather peculiar name for a dish. Some believe Richard named the dish after the 'crazy kids' responsible for its creation. Other stories claim that the member of the Lincoln Wreckers who first asked for the dish was nicknamed 'Crazy' and the dish is named in his honor. Others still believe loco to be an antiquated term for 'local' in Hawaiian jargon. Regardless, loco stuck and so did moco, because the words rhymed.
Today the loco moco has many variations. The basics of rice, meat, gravy, and egg has been embellished by many a chef, short order cook, and diner. Meats ranging from Portuguese sausage, spam, and teriyaki chicken to prime rib, ahi, and mahi-mahi have been used. Some chefs looking to elevate the simple dish use more luxurious ingredients like veal jus or demi-glace instead of gravy, and quail or duck eggs instead of the common chicken egg. The only version I have yet to come across is a low-cholesterol version!

Once (affectionately) called a gastronomic monstrosity, the loco moco has come to epitomize the 'plate lunch' popular in Hawaii and in fast casual restaurants around the Pacific Rim. An appetizing hangover cure for some and a cultural emblem for others, the dish showcases a uniquely Hawaiian fusion of influences.

This cultural mashup is a quick and filling dish that can (and should) be enjoyed at any time of the day. Most of the ingredients can be found at any grocery store around San Diego.
Ingredients:
For the patties:


½ pound ground beef (80% lean)
½ teaspoon fresh ground black pepper
1 teaspoon oyster sauce
½ teaspoon Maggi seasoning
1 tablespoon panko breadcrumbs
2 teaspoons vegetable oil

For the gravy:


1 small onion, julienned (sliced lengthwise)
2 tablespoons unsalted butter
2 tablespoons all purpose flour
1 cup beef stock
1 teaspoon soy sauce
½ teaspoon fresh ground black pepper


For Serving:
Steamed white rice*, fried egg, and sliced green onion
Preparation:
In a nonreactive bowl, combine the panko, beef, pepper, oyster sauce, and maggi seasoning. Mix gently by hand until all items are incorporated.
Form the mixture into equal size patties (approx. 2-3 for the amount of beef listed) and set aside on a cutting board.
Set a heavy skillet (I like carbon steel or cast iron) over medium-high heat and add vegetable oil.
Once oil is shimmering, add patties and sear on both sides until desired doneness is achieved. Remove from the pan.
Lower the heat to medium-low and add the julienned onions. Cook gently, stirring occasionally until onions turn golden-brown. Add a tablespoon of the beef broth at a time to deglaze as necessary.
Remove onions from the pan and place into a bowl.
Add the butter to the pan and melt it before adding the flour. Whisk the two together to form a smooth roux.
Cook the roux for another minute, taking care that the mixture doesn't overcook or burn.
Slowly incorporate the beef stock, whisking the mixture constantly.
Once smooth, stir in the soy sauce and pepper and cook the gravy until thickened and any flour taste is gone.
Turn off the heat and mix in the onions.
Serve the dish: place steamed rice into a bowl, top with patties, onion gravy, and fried egg. Garnish with green onion.


* NOTE: The rice I prefer for this dish is Calrose. Any short-grained Japanese or American cultivar will work admirably as a base for the dish. The egg should be fried to your liking, though I highly recommend keeping the yolk runny.

Recipe and photos by Liam Fox


Keep informed about San Diego Events!
Sign-up for our weekly Eblast by clicking here:
Sign Me Up!
Today's Date
IN PRINT SINCE 2006
Music From Everywhere!

Support Our Mission
Buy Stuff at Amazon!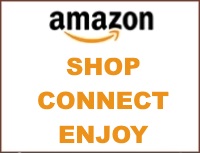 Published By:
Participant Observer Staff
Section Editors, Writers and Contributors: Sharon Payne, Ana Alvarez,
Cecilia Xinyu Cai, Jaehyeon Ahn
Spanish Translations: Ana Alvarez, Programming: Rachel Duncan
Associate Editors: Christa Parrish, Katie Tonellato
Editor in Chief: Tom Johnston-O'Neill
Orgs and Causes in San Diego
Join Our Team!