Calendar
<
March, 2019
>
Coming Soon...
Tuesday, Mar 19
All Day
Free Admission to Japanese Friendship Garden
All Day
26th Annual San Diego Latino Film Festival
All Day
Japanese Cherry Blossom Festival (Sakura Matsuri)
All Day
Ongoing and Extended Events
7:30 PM
Stage: Chaps!
7:30 PM
Stage: Spamalot
8:00 PM
Stage: Blurred at the Edges
Wednesday, Mar 20
All Day
26th Annual San Diego Latino Film Festival
All Day
Japanese Cherry Blossom Festival (Sakura Matsuri)
All Day
Ongoing and Extended Events
2:00 PM
Stage: Chaps!
6:00 PM
Documentary: Our Lost Years
7:00 PM
Stage: Les Misérables School Edition
7:30 PM
Stage: Chaps!
8:00 PM
Stage: Blurred at the Edges
Thursday, Mar 21
All Day
26th Annual San Diego Latino Film Festival
All Day
Japanese Cherry Blossom Festival (Sakura Matsuri)
All Day
Ongoing and Extended Events
1:00 PM
Talk: U.S. Trade Policy Toward China
4:00 PM
Talk: The Political Lives of Cows, Rivers, and Mountains in Contemporary India
7:00 PM
Stage: Les Misérables School Edition
7:30 PM
Stage: Chaps!
8:00 PM
Music: Ladysmith Black Mambazo
8:30 PM
Music: Malamana
Friday, Mar 22
All Day
26th Annual San Diego Latino Film Festival
All Day
Japanese Cherry Blossom Festival (Sakura Matsuri)
All Day
Ongoing and Extended Events
7:00 AM
Music: Creosote & Frank Petrilli
6:00 PM
The 34th Annual International Expo & Cultural Fashion Show
6:00 PM
Japanese Sake Tasting
7:00 PM
Soccer Match: Mexico vs Chile
7:00 PM
Stage: Les Misérables School Edition
7:30 PM
Stage: Paul Rodriguez
8:00 PM
Music: Puccini's Glorious Mass
8:00 PM
Stage: Cabaret
8:00 PM
Film: Degas: Passion for Perfection
8:00 PM
Stage: Chaps!
9:30 PM
Stage: Paul Rodriguez
Saturday, Mar 23
All Day
26th Annual San Diego Latino Film Festival
All Day
Japanese Cherry Blossom Festival (Sakura Matsuri)
All Day
Ongoing and Extended Events
11:00 AM
Japanese Brush Painting Exhibition
1:00 PM
Talk: Archaeology on the Coronados Islands
2:00 PM
Indigo Dye & Shibori Workshop
4:00 PM
Stage: Chaps!
7:00 PM
Music: At Home with Bulgarian Music
7:00 PM
Stage: Les Misérables School Edition
8:00 PM
Stage: Chaps!
8:00 PM
Stage: Cabaret
9:00 PM
Music: Boogaloo Assassins
Sunday, Mar 24
All Day
Ongoing and Extended Events
11:00 AM
House of Iran Lawn Program
11:00 AM
Japanese Brush Painting Exhibition
2:00 PM
Stage: Cabaret
2:00 PM
Stage: Les Misérables School Edition
2:00 PM
Stage: Chaps!
4:00 PM
Indian Music: Prasanna
4:00 PM
Japanese Shibori Workshop
6:00 PM
Brasil Jazz Festa
6:00 PM
Music & Dance: Celtic Celebration
7:00 PM
Stage: Paul Rodriguez
7:30 PM
Music: Roberto Carlos
Monday, Mar 25
All Day
Ongoing and Extended Events
Tuesday, Mar 26
All Day
Ongoing and Extended Events
7:30 PM
Stage: Chaps!
8:00 PM
Stage: Blurred at the Edges
Wednesday, Mar 27
All Day
Ongoing and Extended Events
2:00 PM
Stage: Chaps!
7:30 PM
Stage: Chaps!
8:00 PM
Stage: Blurred at the Edges
Thursday, Mar 28
All Day
Ongoing and Extended Events
7:30 PM
Film: Late Winter Rain
7:30 PM
Stage: Chaps!
8:00 PM
Stage: Cabaret
Friday, Mar 29
All Day
Ongoing and Extended Events
8:00 PM
Music: Ukulele Orchestra of Great Britain
8:00 PM
Stage: Chaps!
8:00 PM
Stage: Cabaret
9:00 PM
Brazilian Samba Rock Night
Saturday, Mar 30
All Day
Ongoing and Extended Events
12:30 PM
Hands on Kimchi Workshop & Beer Pairing
1:00 PM
Music: Clinton Davis
4:00 PM
Stage: Chaps!
5:00 PM
Music: Uptown Rhythm Makers
7:00 PM
Opera: Carmen
8:00 PM
Stage: Chaps!
8:00 PM
Stage: Cabaret
Sunday, Mar 31
All Day
Ongoing and Extended Events
11:00 AM
Dance: House of Palestine Lawn Program
2:00 PM
Stage: Chaps!
2:00 PM
Stage: Cabaret
3:00 PM
Musica Vitale Concert
4:00 PM
16th Annual Festival of World Dances
Monday, Apr 1
All Day
Ongoing and Extended Events
Laamb, Senegalese Wrestling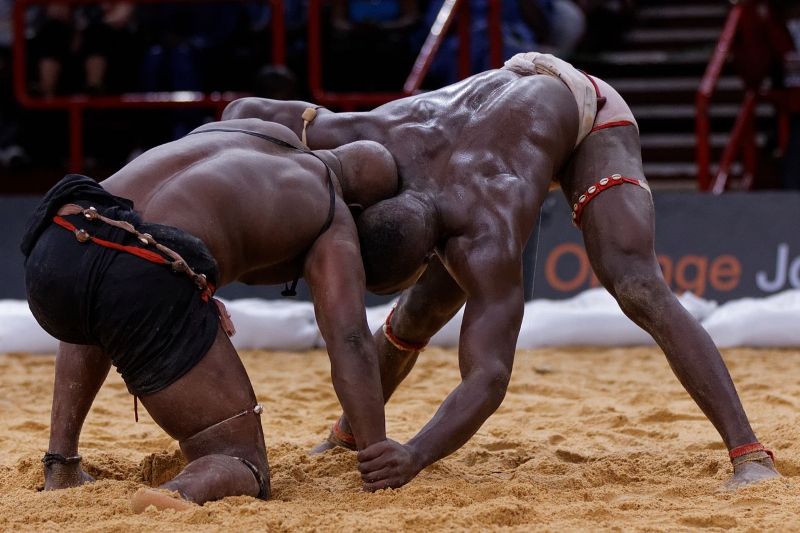 Photo by
Pierre-Yves Beaudouin
/
CC
There is nothing more Senegalese than sport, and it is not uncommon to see people of all ages working out on the boardwalk in Dakar, the capital of Senegal. What is so unique about this boardwalk is the fact that many outdoor gyms have been constructed along its edge. Cars pass by on the highway, and there are spectacular views of the Atlantic Ocean, lively conversations, and lots of stands selling coconut juice.

Aside from regularly exercising, Senegalese people are passionate about watching soccer and basketball. But while the national team's performance during the 2002 FIFA World Cup is a cherished memory, the most popular sport in the country is definitely Senegalese wrestling.

Senegalese wrestling or Laamb in Wolof, the national language of Senegal, is an indigenous sport played on sand that has existed for centuries. Laamb competitions are won when a wrestler lifts their opponent and throws them to the ground outside the ring. Although physical strength is important, competitors believe that luck also plays a vital role in winning.

Many Senegalese people believe in supernatural powers and that bad luck befalls those who do not seek protection against it. As a result, competitors usually perform rituals before their matches, not only to increase their luck, but also to protect against the spells their opponents cast against them. Competitors often wear Gris-Gris, or spiritual protections, around their waists, arms, and legs, and rub themselves with magic lotions prepared by spiritual leaders known as Marabouts.

This sport was traditionally performed by Serer tribe warriors as military training, but it was also considered a rite of passage for young Serer men and a way to acquire Jom, or honor — an important value in the Serer community. Laamb then traveled across the country, and competitors from different ethnic groups would wrestle before the local kings.

| | |
| --- | --- |
| | Laamb became a significant part of the Senegalese music scene during the pre-colonial era. Matches were accompanied by women's chants, poetry recitals, traditional dances, such as the Mbalax, and the sound of the Tam Tam, a kind of drum and a very popular instrument in Senegal. |
What has changed over time? While Laamb was historically used by young men to prove their masculinity, find a wife, and bring honor to their villages, today it is largely a display of athletic skill. Laamb also helps young men wrestle their way out of poverty. The more successful and popular the wrestler is, the more money they can earn — much like in American wrestling. Young people head to the beaches at twilight to practice in the hopes of one day becoming the next champion.

Like many sports, fans identify with the players and are proud of the competitors from their own neighborhoods. Laamb has become a national sport played in stadiums and shown on TV, and star wrestlers are the heroes of entire districts; you can see them on posters on every wall and vehicle throughout Senegal.

Even though the practice has become highly commercialized, it remains fundamentally cultural and traditional in nature. Matches take place at cultural celebrations, with singers, dancers, and Griots (traditional storytellers) celebrating the victors.

If you want to learn more about this culture-infused sport, check out the 2005 Senegalese movie "L'appel des arènes" (Wrestling Grounds).

Keep informed about San Diego Events!
Sign-up for our weekly Eblast by clicking here:
Sign Me Up!
Today's Date
IN PRINT SINCE 2006
Music From Everywhere!

Support Our Mission
Buy Stuff at Amazon!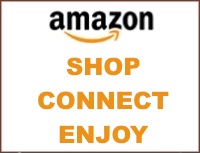 Published By:
Our Staff
Section Editors, Writers and Contributors: Sharon Payne, Maura Fox, Dolores Donovan, Edwin Ching, Liam Fox, Ana Alvarez
Copy Editing: Deb McKenty, Spanish Translations: Ana Alvarez, Programming: Hera Siddiqui
Associate Editors: Erin Golackson, Christa Parrish
Photography: Carlo Toribio,
Editor in Chief: Tom Johnston-O'Neill
Orgs and Causes in San Diego
Join Our Team!