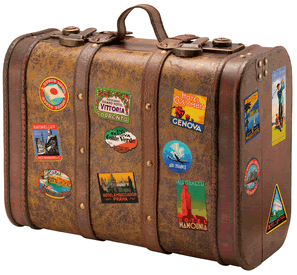 There are many reasons to travel; it improves social and communication skills, enhances your tolerance for uncertainty, and provides a real life education unique to the place you travel. Experiencing new places widens your worldview, expands your cultural awareness, and teaches you something you may never learn if you never leave home. Most people who travel take the roads more travelled, they travel, eat and take in the sites. But there is a different way to visit other countries. You can immerse yourself in another culture and take part in a number of different programs that will give you a chance to experience another culture in an entirely different way. This mode of cultural engagement might including building houses, working environmental conservation, teaching English, organic farming, working in an orphanage, assisting refugees in resettlement, improve healthcare, teach sports, vocational training, and participating in an archeological excavation. Some programs in addition to allowing you to volunteer or intern also provide opportunities for language immersion. We also have a list of programs that are specifically designed for Language Immersion. The number of countries where you travel to with these programs is staggering, really just about anywhere in the world.

We have compiled a list of over 100 different organizations through which you can explore, learn, teach, and aid communities vastly different from your own. The programs range in duration and cost, but some of the programs actually offer free accommodations, meals and even travel assistance. There are programs for teenagers, college students, and adults of all ages, varying language levels, and objectives, you should be able to find the perfect program.



It should be noted that traveling anywhere poses risks, especially to poorer countries. We encourage you to do your own research into whatever organization and destination you choose, and travel safely. A program's inclusion in our list does not represent an endorsement of any organization or program. Not all programs use the highest standards, but most probably do. Please google the organizations you are interested in and see what former volunteers and others have to say about them. Be aware that some volunteer placing organizations charge fees but many do not.



• A Broader View
A Broader View holds programs in Central America, South America, Asia, and Africa ranging from sea turtle conservation and cultural immersion to rehabilitation and social welfare programs.

• ACDI/VOCA
Over the past 40 years ACDI/VOCA has mobilized 1200 skilled professionals and international volunteers to build the capacity of developing countries' agricultural, business, and nonprofit sectors.

• AMIGOS
AMIGOS provides high school and college-age volunteers with the opportunity to immerse themselves in the language and daily lives of a host community, bringing that community together to to determine, plan, and carry out a community-specific service project. AMIGOS offers summer programs for high school and college students as well as Gap programs for high school graduates.

• API (Academic Programs International)
API volunteer abroad has developed relationships with conservation groups, rescue centers, orphanages, schools, hospitals, and nonprofit organizations abroad. API offers programs in Asia, Europe and Latin America.

• Adventures in Preservation
Both archaeological preservation and greenhouse conservation. Their mission statement is Connecting people and preservation through enriching experiential programs that safeguard heritage and foster community sustainability.

• African Impact
African Impact offers volunteer and internship opportunities consisting of teaching and education, sports and coaching, community and conservation, gender equality, orphan care, and more. African Impact spans across the African continent in countries including Zimbabwe, South Africa, Seychelles, Tanzania, and Kenya.

• Agape Volunteers
Agape Volunteers operates in Kenya, Masaai-land, Ghana, Tanzania, and South Africa, and range from one week to one year. Programs within these countries include assisting in orphanages, wildlife conservation, infrastructure development, HIV/AIDS work, and education.

• Amala Foundation
United those seeking meaningful work with those in great need through humanitarian projects. Programs include the Global Youth Peace Summit and Youth Innovational Council and others in 5 countries with over 4000 volunteers.

• American Youth Understanding Diabetes Abroad (AYUDA)
AYUDA uses an innovative peer leadership model through which international volunteers serve as catalysts to empower local youth living with diabetes to manage their diabetes. Programs are available in countries such as Haiti, Ecuador, and the Dominican Republic.

• Archaeological Institute of America
Provides a bulletin of archaeological fieldwork opportunities for volunteers

• BUNAC
BUNAC provides employment, internship, and volunteer opportunities in programs ranging from coaching sports, childcare and child development, and environmental conservation. Programs are located in Canada, Thailand, New Zealand, Colombia, and many more countries.

• CCUSA
The volunteer programs offered in Africa include providing instructive horse-riding classes for people with disabilities, mentoring at youth camps, and providing education to children and adults of disadvantaged communities.

• CISV International
"international roles offer you exciting and challenging opportunities to contribute to our purpose of educating and inspiring action for a more just and peaceful world. "

• Choice Humanitarian
Has the goal of eliminating extreme poverty in seven countries, Ecuador, Bolivia, Guatemala, Peru, Mexico, Kenya, and Nepal. partnering with rural communities the CHOICE HUmanitarian Model of Leadership Development empowers rural communities to create their own vision out of poverty.

• Connect 123
Connect 123 holds volunteer and internship programs in Cape Town, Dublin, Buenos Aires, Barcelona, and Shanghai. All programs are connected with local organizations that offer opportunities with local businesses, hospitals, schools, human rights, and community development.

• Cross-Cultural Solutions
Cross-Cultural Solutions offers programs for high school students, college students, families, professionals, and large groups. Volunteers can choose from programs specializing in child development, global health, women's empowerment, and sustainable business practices.

• Cultural Vistas
Internship and work abroad programs that allow people to develop the expanding set of competencies demanded in today's global economy through sustain immersion in a foreign country

• Cuso International
Cuso offers opportunities to live and work abroad in Africa, Asia, Latin America, or the Caribbean; working side by side with local people and organizations. Cuso volunteers contribute in advancing sustainable development as well as attain valuable professional experience and develop cross-cultural understanding essential for success in a globalized world.

• Diversity Abroad
This is an international organization which connects diverse students, recent graduates, and young professional with international study, intern, teach, volunteer, and job opportunities in countries like Ghana, Cuba, and Japan.

• ELI Abroad
ELI ( Experiential LEarning International) Abroad is a non-profit organization working with thousands of participants from 41 countries with an array of programs.

• Earthwatch Institute
Opportunities to join respected scientists in the field where they're investigating critical environmental issues. Our volunteers make hands-on contributions to research while experiencing the cultural and natural wonders of places around the globe.

• Ecuador Volunteer Foundation
Offers participation in international volunteer programs in South America, Asia, and Africa for individuals, families, and student groups. working in community development, education and conservation with new programs each season.

• Education First (EF)
Volunteers abroad get to work with both local community members and with other international volunteers from around the world, helping local students or protecting and preserving wildlife. EF volunteer opportunities are available in countries across the globe.

• FIMRC Global Health Volunteer Program
GVHP has 9 project sites in 8 countries all structured to ensure volunteers contribute in meaningful, sustainable ways, becoming an integral part of the program's goal to bring long-term change to underserved communities around the globe.

• Forum
Forum is a global network organizations involved in international volunteering. Promotes the value of volunteering for development through policy engagement, mutual learning and sharing innovative and good practices.

• Free Volunteering
Offering opportunities in Chile, Tibet, Laos and More, volunteers can teach english, build schools and other community development projects.

• Friends International
Friends is an organization based in Cambodia that partners with other countries to provide care and services for neglected are at risk children. Primarily involving child protection and aid, this NGO has been operating since 1994.

• Fronteering
Fronteering offers volunteers the ability to volunteer with and within wildlife in South America, Europe, Australasia, Asia, Africa, or North America. Opportunities range from educating the public on sustaining the Amazon to rescuing turtles in South America to sustaining Lake Baikal in Russia.

• Frontier
Frontier offers volunteer, internship, employment, and gap year opportunities. Programs with Frontier allow the individual to explore teaching programs, wildlife conservation, animal care, and marine conservation. Destinations include Madagascar, Fiji, Costa Rica, Israel, Namibia, Tanzania, and more.

• GeoVisions
Teaching english abroad, becoming an international Au Pair, being a camp counselor in Italy or Asia, with opportunities in 8 different countries.

• Global Brigades
Global Brigades offers skill-based 1-3 week brigades to Honduras, Nicaragua, Panama, and Ghana. Each of these programs meet an aspect of our holistic model to strengthen the health and economic development of communities. Programs range in focuses in construction, business development, community development, conservation, education, health, and human rights.

• Global Citizen Year
Global Citizen Year enables volunteers to travel to Ecuador, Brazil, Senegal, and India in order to partake in language and cultural immersion programs, social enterprise development initiatives, and public health.

• Global Leadership Adventures (GLA)
Who: Under 18
GLA provides service adventure opportunities to individuals under 18 to travel to countries such as Ghana, Belize, Costa Rica, Thailand, and India in order to partake in programs including wildlife conservation, language immersion, global health initiatives, and children initiatives. GLA encourages students to explore a wide range of global issues in order to find and pursue a passion that especially speaks to them.

• Global Vision International (GVI)
The GVI volunteer program aims to focus on critical community development projects throughout countries such as Laos, India, Thailand, Nepal, Fiji, South Africa, and Costa Rica. These sustainable projects include marine and wildlife conservation, child care, animal care, health care and teaching.

• Global Volunteer Network
Connects willing volunteers with challenged communities around the world with an emphasis on women and children.

• Global Volunteers
Global Volunteers offers service opportunities throughout Poland, Portugal, Romania, St. Lucia, India, Vietnam, China, and more. Service opportunities are centered around youth empowerment, which can consist of education, teaching English, providing basic nutrition by harvesting and maintaining gardens, and providing stimulating and nurturing child care.

• Global Volunteer
Apart of AIESEC this is a cross cultural experience for youth who what to gain personal development and leave an impact on the world.

• Global Works
Who: High School Students
Trips run 8 to 21 days, and can focus on Global Action community development projects, conservation, language immersion, and pre-med or public health. And with destinations such as Cuba, Fiji, Spain, Nepal, and beyond, Global Works has lots of amazing opportunities worldwide for adventurous travelers who want to have fun and effect positive, impactful change in the communities they visit.

• Globe Aware
Globe Aware is a nonprofit organization that develops short-term volunteer programs in a variety of countries that encourage people to immerse themselves in a unique way of giving back. Globe Aware aims to either promote cultural awareness or promote sustainability in every project that it partakes in. All projects meet several key criteria, including safe, culturally interesting, and genuinely beneficial to a needy community.

• Go Abroad
Through Go Abroad, the volunteer will be working at an English Centre where they will be helping refugee children from war-torn countries who have come through the United Nations Refugee Programme adapt to their new surroundings in Australia through learning English and sports. These children come from countries such as Sudan, Somalia and Afghanistan.

• Go Overseas
Go Overseas offers programs in South Africa, Nepal, Brazil, Ghana, India, and Costa Rica that focus on wildlife conservation, women's rights developments, health, education, and refugee relief.

• GoEco
GoEco focuses on volunteer experiences that contribute to the community, wildlife and environment. Opportunities include animal rescue and conservation, assisting the Giant Panda Center in China, teaching and working in Indian communities, promoting marine conservation and education at the Great White Shark Conservation in South Africa, and researching dolphin and marine life in Italy.

• Greenheart Travel
Green Heart Travel implements programs in Costa Rica, Kenya, Spain, Sri Lanka, and more with projects that focus on animal care, environmental restoration, community development, and wildlife conservation.

• Growth International Volunteer Excursions
Offers immersive opportunities working on sustainable development projects that drive lasting change; Improving infrastructure, increasing educational opportunities, implementing freshwater systems,as well as other substantial programs

• Habitat for Humanity
Habitat for Humanity partners with people in your community, and all over the world, to help them build or improve a place they can call home. Habitat homeowners help build their own homes alongside volunteers and pay an affordable mortgage. Habitat for Humanity serves families in countries such as China, Myanmar, Vietnam, Portugal, Jordan, Tajikistan, Egypt, Malawi, and more.

• Have Fun Do Good
Have Fun Do Good focuses on providing volunteers with trips to Costa Rica, Breckenridge, or national parks with programs that range from teaching kids how to snowboard to working with turtles. Programs are open to participants 21 and over.

• Health Volunteers Overseas (HVO)
Health Volunteers Overseas is dedicated to improving the availability and quality of health care through the education, training and professional development of the health workforce in resource-scarce countries. HVO implements institutions that are sustainable and build local capacity. Projects include cardiology, dermatology, essential surgery, and cancer care in countries such as India, Rwanda, Honduras, Guyana, Bolivia, Indonesia, and Vietnam.

• Help Exchange Worldwide
A website that lists worldwide hosts who are looking for an extra pair of hands, whether it be in their farm or garden, working in schools or on religious projects, building houses or community centers, or simply helping a family take the kids to school.

• Hope Worldwide
Hope worldwide is an international charity aiming to deliver sustainable, high-impact, community based services to the poor and needy. This organization offers volunteer opportunities in Hurricane relief, Hope Youth Corps, Community service brigades and others.

• I-to-i
I-to-i focuses on providing TEFL certification and enabling individuals to travel and connect with various cultures and communities through paid internships teaching English. Internships are based in China, Colombia, Thailand, South Africa, Cambodia, and more.

• IFRE Volunteers
Volunteer and internship opportunities with over 200 projects in 18 countries, including teaching English and community development.

• ISVHAT
Offers volunteer and responsible adventure travel programs designed to educate, inspire and educate more active global citizens. Programs in South Africa, Thailand, Dominican republic and more.

• Iko-Poran
Iko-Poran is a non-profit organization based in Rio de Janeiro, Brazil and offers projects in Thailand, Uganda, Cambodia, Argentina, Ecuador, and more. Volunteers are given opportunities to work with child development, teaching, construction, NGO support, arts and design, and more.

• International Association for Volunteer Effort
Aims to promote, strengthen, and celebrate volunteering all over the world with members in more than 70 countries. This organization connects NGOS, businesses, and volunteer centers to make a significant contribution to resolving the world's most pressing problems.

• International Service Learning (ISL) leads groups of volunteers to twelve different countries providing essential community and medical services for those in need. Countries include Jamaica, Nicaragua, Panama, Belize, and more. ISL programs focus on fields such as global health, dentistry, optometry, and physical therapy.

• International Student Volunteers (ISV)
ISV enables volunteers to travel to Australia, South Africa, Dominican Republic, New Zealand, and more in order to participate in local and community development initiatives, environmental sustainability, constructing housing and sanitation infrastructures, and more. ISV offers programs for college and university students age 18 and older, non-students age 18 and older, and high school students age 15-18.

• International Volunteer Headquarters (IVHQ)
IVHQ programs heighten global awareness and cultural understanding through the skills and expertise taken by volunteers to their host communities, and through the experiences and lessons that volunteers take back to their own countries and cultures. IVHQ holds programs in South Africa, Guatemala, Peru, Sri Lanka, and many other countries that aim to enhance arts and culture in underdeveloped environments, provide childcare, renovate facilities, develop communities, and enhance healthcare amongst other things.

• International Volunteer Program
Outreach360 provides its volunteers with an opportunity to transform the lives of children, while gaining a broader world-view through powerful cultural and educational experiences. Programs where volunteers are committed to building the future of disadvantaged youth living in impoverished areas of Latin america

• JENGA Community Development Outreach
JENGA works in urban slums and rural villages of eastern Uganda providing basic essentials to the most vulnerable people of Uganda as well as diverse and sustainable development projects.

• Kind Traveler
Kind Traveler provides volunteers with experiences in Mexico, the Caribbean, Costa Rica, and more in order to work with programs such as human rights, animal welfare, environmental development, and public benefit.

• Lead Adventures
Connects volunteers with a wide ranging list of opportunities both in wildlife conservation and in community development primarily in South America but all over the world as well.

• Love Volunteers
Love Volunteers works with NGOs in countries such as New Zealand, Ecuador, Mexico, Bangladesh, Laos, Bosnia, and Thailand in order to give volunteers opportunities that include providing education to communities, empowering women, working in specialized programs such as law or human rights, and working with locals in order to develop long-lasting community advancements.

• Maximo Nivel
Maximo Nivel internship and volunteering programs specialize in a range of subjects including hospitality, tourism, business, human rights, special education, and medicine. Internships are designed to give individuals professional work experience, Spanish language proficiency, and career networking opportunities. Internships are offered in Costa Rica, Guatemala, and Peru.

• Mercy Volunteers Corps
MVC promotes social changes by placing and supporting volunteers with people who are poor or marginalized. Volunteers serve for one year in an international placement at 1 of 3 sites in Guyana South America. opportunities include work with orphanages and hospitals.

• Moving Worlds
Moving Worlds enables volunteers to go to destinations such as Kenya, Swaziland, Bolivia, Honduras, Uganda, and more with programs such as marketing, child development, education, and industrial design.

• NPH International
Nuestros Pequenos Hermanos strives to create a safe environment for children living in extreme conditions, through education and health care,they give children the opportunity to develop their potential. Offering volunteer programs in several Latin American countries and enriching cross cultural encounters.

• Naturally Africa Volunteers
Naturally Africa Volunteers provides opportunities for skilled and unskilled volunteers to help make a difference in Africa. Volunteers can choose from childcare and development projects, teaching, coaching sports, medical outreach, and providing vocational trainin

• New Hope Volunteers
Based in Kathmandu, New Hope Volunteers is an international humanitarian volunteer program. With opportunities in 20 different countries, teaching english, helping children or wildlife conservation.

• One World 365
One World 365 offers volunteers the opportunity to work in India, Thailand, Belize, and more in programs such as working in orphanages, teaching at local schools, and working in medical and healthcare initiatives.

• Operation Groundswell
provides opportunities to volunteer while backpacking and learning about the society you are volunteering in. Programs such as human rights advocates in the Middle East; health aid in India; educational programs in Guatemala and many more.

• Outward Bound Costa Rica
This organization Provides service adventures in the indigenous villages of Costa Rica, to learn, volunteer, and make a difference in another country. Gain cross-cultural understanding and communication skills. challenge yourself and develop leadership skills.

• POD volunteer
This Nonprofit organization arranging volunteer programs lasting from 1 to 12 weeks for animal conservation, child care, education and teaching, building and community; including volunteering projects in Belize, Cambodia, Costa Rica, Ghana, India, Madagascar, Namibia, Nepal, Peru, South Africa, and Thailand.

• Past Horizons
one of the largest online databases of fieldwork opportunities in the world, featuring hundreds of listings for archaeological projects. The database contains details about the site, with links, project information, dates, costs and much more.

• Plan My Gap Year
Plan My Gap Year provides programs for volunteers of all ages in countries including Cambodia, Ghana, Sri Lanka, Nepal, and Vietnam. Volunteers can choose from a broad range of programs with focuses on mental health, psychology, education, child care, and medical developments.

• Princeton in Asia
Princeton in Asia offers programs in countries such as Cambodia, China, East Timor, Hong Kong, Indonesia, Japan, Kazakhstan, Kyrgyzstan, Laos, and Macau. Princeton in Asia Fellows teach in kindergartens, secondary schools, polytechnics and universities; they work with international and local nonprofits as well as some of Asia's most innovative businesses and social enterprises; they write for newspapers and create content for news platforms with an international reach.

• Projects Abroad
Projects Abroad offers a wide variety of projects for volunteers and interns that consist of childcare, refugee assistance, psychology initiatives, HIV/AIDS prevention, agriculture and farming, and more. Projects Abroad allows individuals to venture to Jamaica, Senegal, Myanmar, Ethiopia, Samoa, and many more countries.

• RCDP Volunteer Abroad
This program offers opportunities to volunteer and intern in 20 different countries across Africa, Asia, and Latin America, working with orphanages, hospitals, schools, and with women's organizations.

• Raleigh International
Raleigh International volunteers work towards positive change in developments of water, sanitation, and hygiene, implementing effective use of natural resources, and building the resilience of vulnerable communities. Volunteers can choose programs in Malaysian Borneo, Nepal, Nicaragua, Costa Rica, and Tanzania.

• Reach Out Volunteers
Reach Out Volunteers offers programs in Asia, South America, and Africa that focus on cultural immersion, education, conservation, community developments, and more.

• Rustic Pathways
Who: High School Students
With Rustic Pathways, students are enabled to travel to Australia, Morocco, Cuba, Myanmar, Vietnam, and so much more in order to engage in service projects that focus on a range of global issues such as on youth empowerment, upgrading school facilities, sustainable energy initiatives, and economic development. Rustic Pathways encourages its student volunteers to learn about their role in the global community, the power they have to affect change, and the benefits of diversity and cultural awareness.

• Rustic Volunteers
This is an international volunteer and humanitarian organization, running service projects in 18 countries worldwide to serve poor communities and children. Programs are offered in Nepal, Kenya, and other places.

• Service Leader
An index of websites providing information about service opportunities outside of the U.S. opportunities vary in length from one week to multiple years, depending on the program sponsor.

• Service for Peace
Service for Peace provides programs focusing on agriculture, building, business development, community development, education, and gender issues in Dominican Republic, Guatemala, Honduras, Kenya, and Nicaragua. The program ranges from one to two weeks.

• Squads Abroad
A Cross-cultural solutions program emphasizing education and health, empowering youth organizations around the world. this organization matches youth groups with community driven sustainable initiatives in Peru, Ghana and several other countries.

• Study Abroad
Study Abroad focuses programs that involve arts and culture, education and childcare, infrastructure and community development, and many more subjects. Volunteers can choose from programs located in countries including France, Germany, Italy, Brazil, China, and Ireland.

• Sudan Volunteer Programme
Educational organization providing opportunities to teach English in schools and universities and help with community projects

• The Archaeological Conservancy
A nonprofit organization dedicated to acquiring and preserving archaeological sites.

• Teaching English as a Foreign Language (TEFL) Program
Through the TEFL Program, individuals will become certified to teach English in 80 countries worldwide in Asia, Europe, Latin America & the Middle East. Not only do these employment opportunities allow the individual to educate children and adults in a foreign land, they also allow the individual to travel.

• Travellers Worldwide
Provides a wide range of volunteer opportunities for young adults as well as older people taking a break from their careers. Volunteers can teach English, drama music, dance; coach sports; work in community development; work with children in orphanages and more.

• Unite for Sight
Unite for sight is a hands-on immersive and unique global health volunteer abroad experience. With opportunities including public health, medicine, social entrepreneurship, and international development in countries such as Ghana, India, and Honduras.

• United Nations Volunteers, Worldwide
Healthcare and economic development, assisting after natural disasters, the UN offers volunteer opportunities for those that are dedicated to making a difference abroad. While many positions are open only to experienced professionals, the UN has links to hundreds of international NGOs and QUANGOs that are looking for help in similar fields on a less formal basis.

• United Planet
United Planet allows volunteers to choose programs ranging from one week to one year. Projects include working with children, education, environmental sustainability, and global health in countries including China, Costa Rica, Ecuador, Italy, South Korea, Switzerland, and more.

• UVolunteer
Program centered on working with local projects and institution in need of assistance in Costa Rica, Ghana, and Thailand. Focused on education, youth development, travel, and culture.

• Volunteer Alliance
Provides an extensive list of volunteer opportunities such as community based organizations in the East Asia-Pacific, south and central Americas, Middle East and North Africa, and sub Saharan Africa

• Volunteer Latin America
Provides a list of opportunities to volunteer in several different Latin American countries.

• Volunteer Scotland
Volunteer scotland provides a list of organizations who promote volunteerism. There are many U.K., and European Union based opportunities in Scotland that work to promote human development, and the exchange of experience.

• Volunteer Service Overseas
This organization send volunteers to communities in Africa and Asia for 60 years, providing opportunities in education and health practices. Working with local organizations and businesses VSO international aims to make people better able to provide for themselves.



• Volunteering Solutions
Volunteering Solutions offers internship programs for medical, pre-med, nursing, physiotherapy, dental and journalism students, and volunteer programs for high school and college students in Nepal, Thailand, Tanzania, Cambodia, and more. These programs range from caring for the disabled, teaching, empowering women, and environmental conservation.

• Volunteers in Asia
Focus on building participants' leadership, cross-cultural communication, and creative problem solving skills to address social problems and challenges.

• Volunteers for Peace
Volunteers for Peace offers programs in Albania, Greece, Serbia, Ukraine, Taiwan, Uganda, and more in subjects such as disabilities, archeology, construction, environmental sustainability, and child development.

• Volunteers Without Borders
Connecting international volunteers and local NGO. Opportunities in South Africa, Sri Lanka, Kenya and many more

• Working Abroad
Working Abroad provides individuals with the opportunity to either volunteer or work in countries such as Thailand, Greece, Russia, Brazil, and Botswana on projects ranging from healthcare, wildlife conservation, and youth engagement.

• WorldTeach
With programs in 25 countries WorldTeach offers teaching programs all over the world, teaching a wide variety of subjects in addition to English.this organization partners with governments and other organizations in developing countries to provide volunteer teachers to meet local needs and promote responsible global citizenship.

• Worldwide Opportunities on Organic Farms
Board and lodging is offered in exchange for a day's work on the farm. Stays available from one week to many years, and with thousands of hosts available in 53 countries there are volunteer opportunities suitable for everyone.

Keep informed about San Diego Events!
Sign-up for our weekly Eblast by clicking here:
Sign Me Up!