Published By:
Join Our Team!
Calendar
<
January, 2021
>

Recommended
Coming Soon...
Monday, Jan 18
All Day
Ongoing and Extended Events
10:00 AM
2021 MLK Day Online Celebration
Tuesday, Jan 19
All Day
Ongoing and Extended Events
Wednesday, Jan 20
All Day
Ongoing and Extended Events
Thursday, Jan 21
All Day
Ongoing and Extended Events
4:00 PM
Warwick's Book Discussion: Secondhand: Travels in the New Global Garage Sale
6:00 PM
Italian Film: Cosa Sarà (Everything's Gonna Be Alright)
6:30 PM
Art History Lecture: Jan Vermeer
Friday, Jan 22
All Day
Ongoing and Extended Events
7:00 PM
Live Streaming Comedy: Kristina Wong for Public Office
Saturday, Jan 23
All Day
Ongoing and Extended Events
2:00 PM
Live Streaming Comedy: Kristina Wong for Public Office
Sunday, Jan 24
All Day
Ongoing and Extended Events
2:00 PM
Live Streaming Comedy: Kristina Wong for Public Office
Monday, Jan 25
All Day
Ongoing and Extended Events
Thursday, Jan 28
7:30 PM
Persican Film Discussion: Winter Sleep
Saturday, Jan 30
10:00 AM
Chinese Historical Museum 25th/35th Anniversary Celebration
| | |
| --- | --- |
| | Beginning on Thursday, November 3, and running through to Saturday, November 12, The 17th Annual San Diego Asian Film Festival (SDAFF) will present over 140 movies from more than 15 countries at 6 different venues across the city. I had the chance to sit down with brand new Executive Director Kent Lee, and Artistic Director Brian Hu to learn about the recent changes at Pacific Arts Movement and what this year's Film Festival has in store for us. |

By Christa Parrish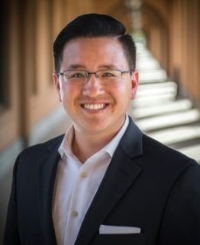 After founder Lee Ann Kim stepped down as Executive Director in April of this year, there was a huge void and a difficult decision to make at the Pacific Arts Movement, the non-profit organization that produces the San Diego Asian Film Festival. In September, after a nationwide search, Asian cinema-lovers could breathe a sigh of relief; the board chose its new head. With a solid background in non-profit management and a previous role with the Boy Scouts of America, Kent Lee was the ideal candidate for Executive Director of Pac Arts. But he has some big shoes to fill. "Lee Ann built such great relationships. She's a dynamic individual who was the single point of contact for so many people. Now it's up to me to broaden those connections," explains Lee. With the eagerly-awaited Asian Film Festival on the horizon, it's been a busy start for the new Executive Director, but he has quickly found his way. "I've learned to rely on my team and their expertise. My role is to fill the gaps using my own skills and to be a cheerleader to everyone."

Lee has a long history with Pac Arts. Six years ago he joined the organization as a volunteer. The son of South Chinese immigrants, he was looking for a way to establish links with his Asian heritage and to become more involved in the general community. As an avid film enthusiast, he was first inspired by the Pac Arts mission, but found himself staying on because of the fun and supportive staff. "If you'd have asked me six years ago if I thought I would become Executive Director, I'd have said no, but it ended up being an easy decision [for me] this year." Over the years he's seen the organization grow to offer unique educational programs. The introduction of the Spring Showcase has also helped to maintain year-round engagement in Asian film-making.

Pac Arts' mission is to entertain, support and inspire a more compassionate society through Pan Asian media arts, and Lee is confident about the power of movies. "Film brings people together no matter where they come from or what language they speak." The 17th San Diego Asian Film Festival epitomizes this statement, as every showing enjoys an incredibly diverse audience. But Lee isn't about to start resting on his laurels. He still hopes to break down cultural barriers and create a positive social platform through which current issues can be brought to light. Even within the matter of weeks that he's held his position, he's already been going the extra mile. "I pulled out all the stops for Chew the Scene [ed. the film festival kick-off event which took place at Brick on Tuesday, October 11]. It wasn't clear if we were going to be able to do it during the transition, but it was important to me that we pulled it off." And that they did. The stylish, yet welcoming launch party was the perfect way to get a taste of the festival's films and meet the team behind all that hard work.

The challenges for Pac Arts don't end there. Lee has witnessed a change in movie-viewing habits due to a surge in online entertainment offerings. Theaters nowadays need to be more than just a place to watch films. Cafes, lounges, deluxe seating, vastly extended menus and alcoholic beverages are now used to lure in movie-lovers. "Before we used to bring people to the films, now we need to think about how we can bring film to the people." Lee says they now seek greater collaboration with other non-profits and partners, more mobile outdoor movie screenings and an expanded number of special film events. He explains the importance of creating in-roads through educational programs such as Reel Voices, the 12-week summer internship program that gets local high school students involved in the art of film-making.

Lee says that this year's festival will be a great chance for him to mingle with the student film-makers, the ardent Asian film fans and supporters, and hopefully many first-time festival-goers. "I want to know what draws people in, and I want to make connections. It's my first film festival as Executive Director, so I'm seeing this from the perspective of a participant too." And with the showing of over 140 very diverse films, he's sure to meet a lot of different people.



The man behind the festival's film selection is Artistic Director, Brian Hu. In addition to reviewing 400 open call submissions from film-makers worldwide, he also visits the Cannes Film Festival every year to scout out the best and most talked about films being released. Suffice it to say, it's been an intensely busy few months, but the result of his tireless efforts is a collection of distinctive Asian movies from all over the world. The festival plays many mainstream family films in addition to works tailored to more specific audiences. When I asked Hu whether any "strange films" had made the cut, he immediately replied, "I'd like to think that all our films are strange in their own way." Hu believes that films have the power to make viewers widen their perceptions and reflect on the huge diversity of Asian experience.

A number of more challenging independent movies with unusual narratives will screen at the Digital Gym Cinema, thanks to a collaboration with the Latino Film Festival. "It's a small enough place to take a chance," smiles Hu.
Hu recommends that festival newbies and the nervous start out with the opening and closing night crowd-pleasers at the lovely Sherwood Auditorium at the Museum of Contemporary Art in La Jolla. This year's opening night film on Thursday, November 3, is The Tiger Hunter, which tells the story of an Indian man who arrives in the U.S. in 1979 with the hope of living out the American Dream. On Friday, November 11, the closing night film, Mifune: The Last Samurai, documents how a young man who never wanted to become an actor went on to become an internationally-acclaimed artist. And if that wasn't enough to tempt you, both the opening and closing films will be followed by sensational celebrations.

Most of the festival's films will be screened at UltraStar Mission Valley (Hazard Center), but visitors can also look forward to special showcases at other venues. Screening from November 4-6, the UCSD-sponsored Taiwan Showcase has become a special, albeit under-appreciated part of the festival. The opening reception at the Atkinson Hall Auditorium, complete with catering for Hang In There, Kids! ticket-holders and badge-holders, will kick off the weekend with more Taiwanese movies than any other film event outside of Taiwan. The complicated history, culture and politics can be experienced in many of the Taiwanese films. "The use of the Japanese language over the country's own language educates the audience on the special affinity and nostalgia that Taiwan has for its former colonizers." Not only are these far-off nations producing a great number of films, but there is also immense diversity within the films from the same countries.




Hu is quick to name some of the titles that most impressed him during his months-long search. Random Acts Of Legacy is the documentary based on the old home movies Director Ali Kazimi found of a Depression-era middle-class Chinese-American family. "This was something I'd never seen before and I felt lucky to be watching it." Hu also describes Spa Night, a Korean-American's discovery of an underground gay scene while working at a spa, as a "small film, but a huge achievement. Similarly, Chee And T is a poignant film about finding your role in the family and not just a stoner movie like it may seem!"

One film in particular has been the source of inspiration for this year's SDAFF mini-guide cover, created by San Diego-based graphic designer, Carolyn Ramos. Winner of the Grand Jury Prize at the Sundance Film Festival, Sonita (Iran/Germany/Switzerland, 2015) is an aspiring Afghan rapper and the face of the 2016 Asian Film Festival. Brian says, "I love the juxtaposition of her hijab with the shapes, colors and her sunglasses. It represents inclusivity, diversity and a shift from stereotyping. That's important to show at a time of Islamophobia." In fact, the weighty 35-page guide serves in itself as a reminder of the magnitude of Asian cinema. Hu believes it's this kind of diversity which has been key to the SDAFF's success. The festival's sweeping variety of movies not only attracts a more diverse audience, but also starts to shed light on the heterogeneity of Asian populations.

One of the most exciting nights of the festival will be the SDAFF Awards Gala. It's a unique opportunity for independent and emerging film-makers to gain wider recognition and appreciation in the world of film. Hu says, "The award-winners are underdogs as artists. They had no budgets and no expectations, so they're shocked that they're at something that looks like the Oscars." The Gala takes place on the first weekend of the festival at the downtown Westin hotel, and the event includes dinner, entertainment, a live auction, the awards program itself and, of course, a lively and hopefully unforgettable after-party.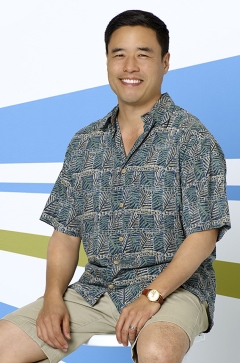 Here's a rundown of additional festival events and showcases that will take place:
Are you an ardent movie buff on a bit of a budget? Well you can supplement your festival experience with a number of free screenings and events. Free late afternoon (4:00 PM) shorts and feature film showings include:

Shorts: Secret Rice Poison
Keep informed about San Diego Events!
Sign-up for our weekly Eblast by clicking here:
Sign Me Up!
Today's Date
IN PRINT SINCE 2006
Music From Everywhere!

Orgs and Causes in San Diego