Calendar
<
September, 2019
>
Coming Soon...
Friday, Sep 20
All Day
Ongoing and Extended Events
8:00 AM
Discussion: Innovation in the Cali Baja Region
10:00 AM
Talk: Magritte & Surrealist Works
5:00 PM
Talk: A Journey into Magical Realism
6:00 PM
Film: Coco
7:00 PM
German Film: Home from Home
7:00 PM
Music: Volver, Volver II
7:00 PM
Comedy: Pambansang Kolokoy, Boss Ka-Reppa, and PinoyEgoy
7:00 PM
Stage: Disney's Mulan Jr.
7:00 PM
Iranian Film: Nahid
7:30 PM
Stage: Mama Mia!
7:30 PM
Russian Ballet: Swan Lake
8:00 PM
Stage: The Winter's Tale
8:00 PM
Stage: Hamlet
8:00 PM
Stage: Intimate Apparel
8:00 PM
Stage: Hershey Felder as Monsieur Chopin
Saturday, Sep 21
All Day
Ongoing and Extended Events
9:00 AM
25th Annual Pacific Islander Festival
10:00 AM
Vista Viking Festival
10:00 AM
Adams Avenue Street Fair
12:00 PM
Taste Of South Park
12:30 PM
Dance: Harvest Festival
2:00 PM
Stage: The Winter's Tale
2:00 PM
Filipino Traditional Music & Dance Demo & Workshop
2:00 PM
Stage: Hershey Felder as Monsieur Chopin
3:00 PM
Stage: Intimate Apparel
4:00 PM
Book Discussion: Halal If You Hear Me
5:00 PM
Sewa Annual Dance Fundraiser
7:00 PM
Film: Vincent, The True Story Of Vincent Van Gogh
7:00 PM
Comedy: IM Hussein
7:30 PM
Stage: Mama Mia!
8:00 PM
Jewish Short Film Festival
8:00 PM
Music: Patrizio Buanne
8:00 PM
Film Double Feature: Microcastillo And Mente Revolver
8:00 PM
Music: Bamboo Una Mas
8:00 PM
Stage: Hamlet
8:00 PM
Stage: The Winter's Tale
8:00 PM
Stage: Intimate Apparel
8:00 PM
Stage: Hershey Felder as Monsieur Chopin
Sunday, Sep 22
All Day
Jewish Short Film Festival
All Day
Ongoing and Extended Events
9:00 AM
25th Annual Pacific Islander Festival
10:00 AM
Adams Avenue Street Fair
10:30 AM
German Film: Emil and the Detectives
12:00 PM
Tianguis De La Raza (Artisan Market)
12:30 PM
Dance: Harvest Festival
2:00 PM
Stage: Mama Mia!
2:00 PM
Stage: Intimate Apparel
2:00 PM
Stage: The Winter's Tale
2:00 PM
Stage: Hershey Felder as Monsieur Chopin
3:00 PM
Stage: Hamlet
4:00 PM
Music: The Pirates Of Penzance
6:00 PM
Music: Lucibela, Cape Verde's Voice-of-Gold
7:00 PM
Staged Reading: King Lear
8:00 PM
Music: Herb Alpert and Lani Hall
Monday, Sep 23
All Day
Ongoing and Extended Events
Tuesday, Sep 24
All Day
Ongoing and Extended Events
1:00 PM
Film: Moka
7:30 PM
Rom-Com Rendezvous Rendezvous with Sonali Dev, Alisha Rai . . .
7:30 PM
Stage: Hershey Felder as Monsieur Chopin
Wednesday, Sep 25
All Day
Ongoing and Extended Events
6:30 PM
Film: Coco
7:30 PM
Stage: Hershey Felder as Monsieur Chopin
Thursday, Sep 26
All Day
Ongoing and Extended Events
4:00 PM
Film: The Icebox
6:00 PM
Soaring Eagles Pow Wow Dance Class
6:00 PM
Music: Southern Scratch
7:00 PM
Stage: Noura
7:30 PM
Stage: Intimate Apparel
8:00 PM
Stage: Noura
8:00 PM
Stage: The Winter's Tale
8:00 PM
Stage: Hershey Felder as Monsieur Chopin
Friday, Sep 27
All Day
Ongoing and Extended Events
7:00 PM
Stage: Just Like Us
7:00 PM
Japanese Film: Late Spring
7:30 PM
Music: Alejandro Sanz
7:30 PM
Stage: Mama Mia!
8:00 PM
Stage: Man of La Mancha
8:00 PM
Stage: Noura
8:00 PM
Stage: The Winter's Tale
8:00 PM
Stage: Hamlet
8:00 PM
Stage: Intimate Apparel
8:00 PM
Stage: Hershey Felder as Monsieur Chopin
Saturday, Sep 28
All Day
Ongoing and Extended Events
10:00 AM
North San Diego Latino Book & Family Festival
11:00 AM
San Diego Cabrillo Festival
2:00 PM
Stage: Hershey Felder as Monsieur Chopin
3:00 PM
Stage: Intimate Apparel
3:30 PM
Film: Island Soldier
7:00 PM
Stage: Just Like Us
7:30 PM
Stage: Mama Mia!
8:00 PM
Film: Yesterday
8:00 PM
Stage: Noura
8:00 PM
Stage: The Winter's Tale
8:00 PM
Stage: Hamlet
8:00 PM
Stage: Man of La Mancha
8:00 PM
Stage: Intimate Apparel
8:00 PM
Stage: Hershey Felder as Monsieur Chopin
Sunday, Sep 29
All Day
Ongoing and Extended Events
8:00 AM
San Diego International Dragon Boat Race
1:30 PM
Book Signing: Iris Yang
2:00 PM
Stage: Man of La Mancha
2:00 PM
Stage: Just Like Us
2:00 PM
Film: The Taming of the Shrew
2:00 PM
Stage: The Winter's Tale
2:00 PM
Stage: Mama Mia!
2:00 PM
Stage: Intimate Apparel
2:00 PM
Stage: Hershey Felder as Monsieur Chopin
3:00 PM
Stage: Hamlet
5:00 PM
Music: Bho Shambo
6:00 PM
Film: Aladdin (2019)
7:00 PM
Music: Maná
7:00 PM
Stage: Noura
7:30 PM
Music: Maná
Monday, Sep 30
All Day
Ongoing and Extended Events
6:00 PM
Oktoberfest Beer, Cheese & Sausage Tasting
Tuesday, Oct 1
All Day
Ongoing and Extended Events
7:30 PM
Stage: Hershey Felder as Monsieur Chopin
Wednesday, Oct 2
All Day
Ongoing and Extended Events
7:00 PM
Stage: Noura
7:00 PM
Stage: Just Like Us
7:30 PM
Stage: Man of La Mancha
7:30 PM
Stage: Hershey Felder as Monsieur Chopin
Thursday, Oct 3
All Day
Ongoing and Extended Events
7:00 PM
Stage: Noura
7:00 PM
Stage: Just Like Us
7:30 PM
Stage: Man of La Mancha
7:30 PM
Stage: Intimate Apparel
8:00 PM
Stage: Noura
8:00 PM
Stage: The Winter's Tale
8:00 PM
Stage: Hershey Felder as Monsieur Chopin
Bulgolgi with Banchan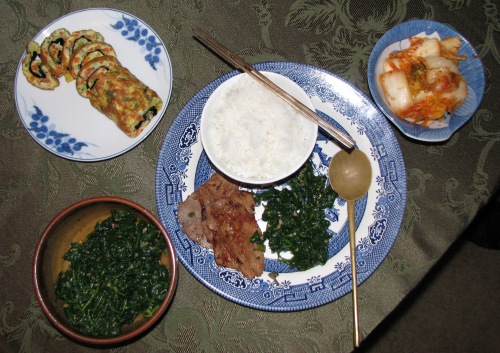 Traditional Korean meals consist of one or more main dishes and a 2 to as many as 20 side dishes known as banchan. The most well-known Korean side dish is kimchi. While spicy, pickled and fermented cabbage is the most popular form of kimchi, the Kimchi Field Museum in Seoul has documented 187 historic and current varieties of kimchi. Most kimchi uses some form of cabbage, radish or cucumber. Traditionally kimchi was fermented in large ceramic pots which were buried in the ground for moths. While it is possible to make your own kimchi, it is a long process (particularly if it fermented), so most folks just buy it at the store. From type to type and brand to brand there is a great deal of variation in the taste (and level of fermentation) of kimchi, if you try one that does not suit your taste buds, try another. Highly fermented kimchi might, for some, be an acquired taste but some Korean's eat it for nearly every meal.

The are a very large number of dishes that can be enjoyed as bachan (side dishes). We have listed two below, a Korean style omelette, and a spinach dish, but the pa jun we featured in a previous recipe of the month would be a suitable addition.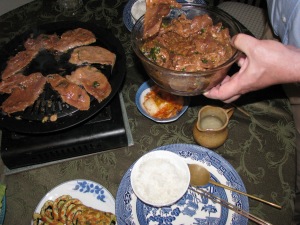 Bulgolgi
Bulgolgi, often referred to as "Korean BBQ", is spicy and sweet marinated meat that is grilled on a Korean-style grill. A smaller home version of a Korean grill can be purchased in either a Korean grocery (like Zion Market) store. It can be used on a gas stove or you can purchase an inexpensive butane burner (also widely available at Asian markets.) which makes the whole affair quite portable, perfect for a picnic! Given proper ventilation, you can set up the butane burner on your dining table, Bulgogi is delicious directly off the grill. Bulgogi is usually served with green leaf lettuce which is wrapped around the bulgolgi so that it can be eaten with the fingers. A typical condiment to spice the cooked meat is Korean red pepper paste (kochujang).

Best results are obtained from marbled, tender and—unfortunately—expensive cuts of beef. The meat does not cook for long enough for the collagen to break down, so if the meat is from a tender cut, it might be tough. If the meat is slightly frozen it is much easier to slice it very thin. We tried pre-sliced sirloin for shabu-shabu and after marinading the meat overnight it was tender and delicious.

After the meat is barbequed, place one piece in a small piece of lettuce to create a bite-sized morsel. Eat with freshly made white rice (bap). Unlike in China or Japan, Koreans do not usually lift their rice bowls to their mouths and Koreans also often eat rice with a spoon. Koreans use brass, bronze or other metal chopsticks and spoons, and both are provided to eaters, and the chopsticks and spoons are collectively known as sujeo. A common wedding gift (and also sold to tourists) is a sujeo set wrapped in fabric embroidered with symbols for longevity. Like in Japan, chopsticks should not be left standing in a bowl, as it is believed to cause ill fortune.


Marinade Ingredients:

1 pound thinly sliced beef
1/2 cup of pear juice
2 tablespoon sugar
½ cup soy sauce
2 cloves finely chopped garlic
¼ teaspoon salt
3 tablespoons Mirin (sweet sake, optional)
2 tablespoons sesame oil
2 tablespoons toasted sesame seeds
1 cup split green onions



For serving:

Washed green-leaf lettuce leaves
Red pepper paste (kochujang)


Preparation:

Mix all the ingredients in a mixing bowl that can be covered (a large ziplock bag also works).

Marinate beef in the refrigerator for at least 3 hours or overnight.
Grill the beef until well-done and slightly caramelized on the outside.
For an added treat, grill whole cloves of garlic alongside the meat, once they are fully grilled the garlic turn sweet and no longer have an overpowering taste.
Serve with rice, lettuce leaves, and side dishes.
Gaeran Mari (Rolled Omelette)

Gaeran Mari is easy to make and looks fabulous on the table. In addition to being served as a side dish, it can also be eaten for breakfast, just like any other omelet. The toasted seaweed really sets gaeran mari apart from other omelets.

Ingredients:

3 eggs
1 scallion (green onion), finely sliced
1 small carrot, finely chopped
1 sheet Korean roasted seaweed (gim), Japanese nori works fine.
salt and pepper to taste)
olive oil for cooking


Preparation:

Mix eggs with whisk or fork and add onions and carrots until well combined.
In a lightly oiled saute pan, pour egg mixture and heat slowly over low heat.
Heat slowly for a few minutes until almost cooked through, then place seaweed sheet on top of omelette.
Roll omelette into a tight roll by lifting side with spoon or baking spatula.
Let omelette rest for a few minutes to cool.
Slice into 1 inch pieces and serve on medium sized plate with cross-sections showing.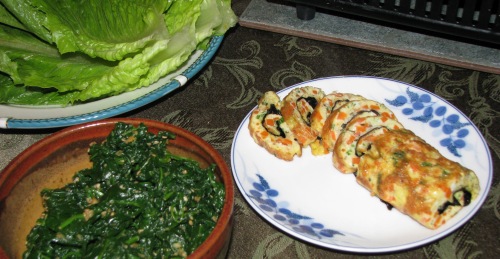 Sigumchi Namul (Seasoned Spinach)
Ingredients:


1 pound thoroughly washed spinach
3 tablespoons soy sauce
1 tablespoon sesame oil
1 tablespoon sesame seeds
2 cloves finely chopped garlic
1 teaspoon sugar

Preparation:

Blanch the spinach in boiling water for 30 seconds.
Remove spinach quickly and rinse in cold water.
Gently squeeze the spinach to remove excess water.
Mix soy sauce, sesame oil, seeds, garlic, and sugar together and then blend into the cooked spinach.
Serve in a small side dish


Enjoy!

Recipes: Tom Johnston-O'Neill
Photos: Shari Johnston-O'Neill
Keep informed about San Diego Events!
Sign-up for our weekly Eblast by clicking here:
Sign Me Up!
Today's Date
IN PRINT SINCE 2006
Music From Everywhere!

Support Our Mission
Buy Stuff at Amazon!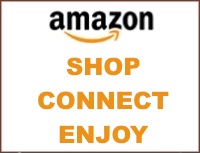 Published By:
Music of the Month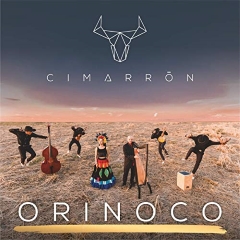 Orinoco
by Cimarrón
Participant Observer Contributors
Section Editors, Writers and Contributors: Sharon Payne, Dolores Donovan, Edwin Ching, Liam Fox, Ana Alvarez
Spanish Translations: Ana Alvarez, Programming: Hera Siddiqui
Associate Editors: Christa Parrish
Editor in Chief: Tom Johnston-O'Neill
Orgs and Causes in San Diego
Join Our Team!