Calendar
<
November, 2019
>
Coming Soon...
Monday, Nov 11
All Day
Ongoing and Extended Events
10:00 AM
Coronado Island Film Festival
3:15 PM
SD Asian Film Festival
7:30 PM
Book Signing: Georgie Blalock
Tuesday, Nov 12
All Day
Ongoing and Extended Events
10:00 AM
Coronado Island Film Festival
3:30 PM
Talk: Centering the Asian American Voice in Podcasting
4:00 PM
SD Asian Film Festival
7:00 PM
Victoria Martino Lectures on Matisse
7:30 PM
Stage: Cambodian Rock Band
7:30 PM
Stage: Ring Around the Moon
Wednesday, Nov 13
All Day
Ongoing and Extended Events
4:00 PM
SD Asian Film Festival
5:00 PM
Performance: Las Hermanas Iglesias
5:00 PM
Talk: Gene Palumbo
6:00 PM
Film: The Bookshop
6:00 PM
Talk: Kumeyaay Ethnobotany
7:00 PM
Comedy: Crazy Woke Asians
Thursday, Nov 14
All Day
Ongoing and Extended Events
4:00 PM
SD Asian Film Festival
5:00 PM
Talk: The Politics of Legal Regimes in China
6:00 PM
San Diego Ramen Festival 2019
6:00 PM
Stage: Hamlet
7:00 PM
Film: L'amore Molesto (Troubling Love)
7:00 PM
Stage: Eurydice
7:00 PM
Stage: Hold These Truths
7:30 PM
Linda Blair Lectures on Jan Van Eyck
7:30 PM
Book Signing: Laura Trethewey
7:30 PM
Stage: Around the World in 80 Days
7:30 PM
Music: Sister Carol
8:00 PM
Stage: Cambodian Rock Band
8:00 PM
Stage: Mama Mia!
Friday, Nov 15
All Day
Ongoing and Extended Events
9:00 AM
Music: Beatles VS Stones
2:00 PM
Stage: Cambodian Rock Band
4:00 PM
SD Asian Film Festival
5:00 PM
Food & Drink: A Taste of Italy
6:00 PM
Stage: Hamlet
7:00 PM
Stage: All is Calm -The Christmas Truce of 1914
7:00 PM
Staged Reading: Blue Period
7:00 PM
Stage: Eurydice
8:00 PM
Music: Los Amigos Invisibles
8:00 PM
Film: The Farewell
8:00 PM
Stage: Hold These Truths
8:00 PM
Stage: And Neither Have I Wings To Fly
8:00 PM
Stage: Ring Around the Moon
8:00 PM
Stage: Sense and Sensibility
8:00 PM
Stage: Mama Mia!
8:00 PM
Stage: Around the World in 80 Days
Saturday, Nov 16
All Day
Ongoing and Extended Events
12:30 PM
SD Asian Film Festival
2:00 PM
Stage: Cambodian Rock Band
2:30 PM
DIY Miso Making Workshop
3:00 PM
Music: The Wailers
3:00 PM
Talk: An Introduction to Arab Culture
3:00 PM
Scandinavian Lutefisk/Meatball Dinner
4:00 PM
Stage: All is Calm -The Christmas Truce of 1914
4:00 PM
Music: Hector Villa-Lobos Celebration
4:00 PM
SD Asian Film Festival
6:00 PM
Stage: Hamlet
7:00 PM
Italian Film: Investigation of a Citizen Above Suspicion
7:00 PM
Fantasie Theater: A Renaissance Spektakular
7:00 PM
Benefit Concert to Aid Immigrants and Refugees
7:00 PM
Stage: Eurydice
7:00 PM
Stage: All is Calm -The Christmas Truce of 1914
8:00 PM
Film: The Farewell
8:00 PM
Stage: Sense and Sensibility
8:00 PM
Stage: Mama Mia!
8:00 PM
Stage: Disney's My Son Pinocchio Jr.
8:00 PM
Stage: Around the World in 80 Days
8:00 PM
Stage: Ring Around the Moon
Sunday, Nov 17
All Day
Ongoing and Extended Events
12:00 PM
Stage: Disney's My Son Pinocchio Jr.
1:00 PM
Unveiling New Mural At Chicano Park
2:00 PM
Stage: Eurydice
2:00 PM
Stage: And Neither Have I Wings To Fly
2:00 PM
Stage: Ring Around the Moon
2:00 PM
Stage: Sense & Sensibility
2:00 PM
Stage: Cambodian Rock Band
2:00 PM
Stage: Around the World in 80 Days
2:30 PM
Stage: Disney's My Son Pinocchio Jr.
3:00 PM
Sound Of Music Sing-A-long
5:00 PM
Stage: All is Calm -The Christmas Truce of 1914
7:00 PM
Stage: Cambodian Rock Band
7:00 PM
Stage: Hold These Truths
Monday, Nov 18
All Day
Ongoing and Extended Events
4:00 PM
Book Discussion: Sudipta Sen
6:00 PM
A Conversation On Immigration
7:45 PM
All Gender Latin Dance Lessons
Tuesday, Nov 19
All Day
Free Admission to Japanese Friendship Garden
All Day
Ongoing and Extended Events
6:00 PM
Demonstration: Japanese Floral Design
7:00 PM
Victoria Martino Lectures on Matisse
7:30 PM
Stage: Cambodian Rock Band
7:30 PM
Stage: Ring Around the Moon
Wednesday, Nov 20
All Day
Ongoing and Extended Events
7:00 PM
Astana Ballet
7:00 PM
The Horszowski Trio: From Prague to Moscow
7:30 PM
Stage: Cambodian Rock Band
Thursday, Nov 21
All Day
Ongoing and Extended Events
7:00 PM
Stage: Eurydice
7:30 PM
Linda Blair Lectures on Jan Van Eyck
7:30 PM
Stage: Around the World in 80 Days
8:00 PM
Stage: Cambodian Rock Band
8:00 PM
Stage: Hold These Truths
Friday, Nov 22
All Day
Ongoing and Extended Events
2:00 PM
Stage: Cambodian Rock Band
7:00 PM
Stage: Eurydice
8:00 PM
Stage: Around the World in 80 Days
8:00 PM
Stage: And Neither Have I Wings To Fly
8:00 PM
Stage: Hold These Truths
Saturday, Nov 23
All Day
Ongoing and Extended Events
12:00 AM
Midnight & Matinee - AKIRA in Japanese w/ English Subtitles
10:00 AM
Indigo Dye & Shibori Workshop
2:00 PM
Stage: Cambodian Rock Band
7:00 PM
Stage: Eurydice
8:00 PM
Stage: Around the World in 80 Days
8:00 PM
Stage: And Neither Have I Wings To Fly
8:00 PM
Stage: Hold These Truths
Sunday, Nov 24
All Day
Ongoing and Extended Events
2:00 PM
Stage: Hold These Truths
2:00 PM
Stage: Cambodian Rock Band
2:00 PM
Stage: Around the World in 80 Days
2:00 PM
Stage: And Neither Have I Wings To Fly
7:00 PM
Stage: Cambodian Rock Band
7:00 PM
Stage: Hold These Truths
11:00 PM
Midnight & Matinee - AKIRA in Japanese w/ English Subtitles
Film
Learn about another culture, country or ethnic group through film. Expand your definition of being human!
---
Calendar
09/25/2019
-
Film: Coco
The series is being organized by the Media Arts Center San Diego, producer of the San Diego Latino Film Festival.
Admission/Cost: FREE
Location:
Las Americas Premium Outlets
211 Camino de la Plaza
San Ysidro, CA 92173
MAP
Wednesday, September 2 - 6:30 PM to 9:30 PM
11/16/2019
-
Italian Film: Investigation of a Citizen Above Suspicion
A highly regarded Italian police inspector murders his mistress, only to become part of the homicide investigation that follows. The inspector proceeds to plant clues at the crime scene as his fellow officers either ignore or fail to recognize his obvious tampering. But all is not as it seems. While the killer may have an inside track on fabricating his own innocence, he also seems to be testing the competence and integrity of Italian law enforcement. With English subtitles.
Admission/Cost: $8 at the door
Location:
Firehouse Museum Theater
1572 Columbia Street
San Diego, CA
MAP
Saturday, November 16 - 7:00 PM
11/23/2019
-
Midnight & Matinee - AKIRA in Japanese w/ English Subtitles
At the time of its original release, Akira was the most expensive animated film ever produced in Japan. Based on the best-selling graphic novel by director Katsuhiro Otomo (Steamboy), it's is a tough, gritty, violent science fiction adventure set in post-apocalyptic Tokyo—a city overrun by motorcycle gangs and a destructive telepathic force. Filled with action, amazing special effects and eye-popping visuals, Akira set the standard for state-of-the-art anime. (Fully subtitled)
Admission/Cost:
$9
Location:
Landmark's Ken Cinema
4061 Adams Ave
San Diego, CA 92116
MAP
Dates and times:
Saturday, November 23 - 12:00 AM
Sunday, November 24 - 11:00 PM
11/10/2019
-
Japanese Film: Ikuru (To Live)
Ikiru brings us a man, Kanji Watanabe, who outwardly has lived an accomplished, if boring, life in Japanese civil service. When a diagnosis of stomach cancer reveals that he's only got a maximum of six months to live, he's confronted with the inadequacies of his pursuits. He's forced to strip the veneer off his existence and find meaning in his final days. Watanabe's life is told through the reflections, perceptions, and impressions of the people around him in two parts; Watanabe's quest in the present and then through a series of flashbacks.
Admission/Cost: FREE
Location:
MiraCosta College San Elijo
Dance Room - SAN204
San Elijo, CA
MAP
Friday, November 15 - 1:00 PM to 3:00 PM
11/10/2019
-
Film: Seadrift
In 1979, the fatal shooting of a white crabber in a Texas fishing village ignites a maelstrom of hostilities against Vietnamese refugee communities along the Gulf Coast. Post-screening discussion with film's producer and MiraCosta College Sociology faculty Thao Ha. Directed by Tim Tsai.
The International Film Series is co-sponsored by the MiraCosta College International Languages and Film departments. All films are presented in the original language with English subtitles. Free admission. Sorry, no food or drink allowed in the Concert Hall.
Admission/Cost: FREE
Location:
MiraCosta College
OC2400 (Concert Hall)
Oceanside, CA
MAP
Friday, November 15 - 7:00 PM to 9:00 PM
11/15/2019
-
Film: The Farewell
Awkwafina's exquisite star turn highlights Lulu Wang's funny-sad, soulful and emotionally expansive feature. A small lie morphs Into a grand illusion when a family deceives their beloved grandmother by keeping her terminal diagnosis a secret. (In English and Mandarin with English subtitles). Cinema Under the Stars is an intimate outdoor movie theater, located directly behind Tops Salon in Mission Hills.Admission is $17 for members, $18 at the box office, or $20 online (pay with cash or check only). Online reservations begin on Wednesday at 9:00 AM The box office opens at 6:00:00 PM Popcorn, candy and assorted hot and cold drinks sell for $2 each and a classic cartoon is screened before most films. Heaters and blankets are provided to keep you warm.
Admission/Cost:
$17 - $20
Location:
Cinema Under the Stars
4040 Goldfinch Street
San Diego, CA 92103
MAP
Dates and times:
Friday, November 15 - 8:00 PM to 10:00 PM
Saturday, November 16 - 8:00 PM to 10:00 PM
11/14/2019
-
Film: L'amore Molesto (Troubling Love)
What happened to Amalia? Who was with her the night she died? Her daughter Delia is saddened by the news, yet she is not surprised. She considers her mother to be a disgrace even before she hears of the sordid circumstances of her death. Delia travels home to Naples for the funeral and tries to piece together her mother's recent life. By doing so, she starts to confront her childhood memories that shaped their family history. Based on the first novel by Elena Ferrante.
Screening after Troubling Love is the film Ferrante Fever.
With over 5 million copies of her "Neapolitan Novels" sold and publication rights in 50 countries, Elena Ferrante is a global literary sensation. A journey between New York City's cultural hub and Ferrante's native Italy explores how an anonymous, translated author's visceral tales of love and friendship gained such an enthusiastic following. Ann Goldstein, Sarah McNally, Jonathan Franzen, Roberto Saviano and others weigh in on the Ferrante "mania" and what makes her work—and her mysterious persona—so uniquely captivating.
Admission/Cost:
$8 - $12
Location:
La Paloma Theatre
471 South Coast Highway 101
Encinitas, CA
MAP
Thursday, November 14 - 7:00 PM
Please note that the SDIFF has the wrong information for the tickets page and their directions page. We have alerted them and hopefully they will fix it soon.
11/13/2019
-
Film: The Bookshop
Isabel Coixet's seductive sonnet features Emily Mortimer as a spunky widow who aims to bring literary culture to a sleepy seaside English village by setting up a bookshop. She incurs the envy of the local grand dame (Patricia Clarkson) and finds a supporter in Bill Nighy's eccentric recluse.
Admission/Cost: FREE
Location:
Chula Vista Civic Center Library
365 F Street
Chula Vista, CA 91910
MAP
Wednesday, November 13 - 6:00 PM to 8:00 PM
11/01/2019
-
Film: Incident at Oglala
Do you support the struggle for indigenous self-determination? Then join San Diego PSL and the California Peace and Freedom Party for a showing of "Incident at Oglala," an award winning documentary about political prisoner Leonard Peltier and the events on the Pine Ridge reservation that led to his ongoing unjust imprisonment. Come down to the San Diego Justice Center at 4410 Glacier Ave San Diego for a viewing of this important film with a discussion afterwards of the implications for today's struggle.
Admission/Cost: FREE
Location:
San Diego Justice Center
4410 Glacier Ave
San Diego, CA 92120
MAP
Friday, November 1 - 7:00 PM to 9:00 PM
11/07/2019
-
Film: Tribal Justice
Join us at San Diego Law Library for a special screening of the award winning documentary "Tribal Justice" with special guest Hon. Claudette White, Chief Judge, Quechan Tribal Court, who is featured in the film.
An appetizer and beverage reception will begin at 5:30 p.m. followed by a screening of the film from 6:00 to 7:30, and then a short question and answer session with Judge White.
About the film: Two Native American tribal court judges in California strive to reduce incarceration rates and heal their people by restoring rather than punishing offenders. Abby is a fierce, lean elder who has dedicated her life to humane justice. Claudette represents a new generation of Native American lawyers who are revisioning justice. The film follows cases in and out of their courts. Taos Proctor is facing life in prison when we meet him in Abby's court. We follow his story over two years as Abby and her staff help him rebuild his life. A thousand miles south, Claudette reunites a nine-year-old boy with his family. Meanwhile her teenage nephew is at risk of entering the school to prison pipeline.
Admission/Cost:
$20
Location:
San Diego Law Library
1105 Front Street
San Diego, CA 92101
MAP
Thursday, November 7 - 5:30 PM to 8:00 PM
For more information, please visit:
www.makepeaceproductions.com
Today's Date
IN PRINT SINCE 2006
Music From Everywhere!

Support Our Mission
Buy Stuff at Amazon!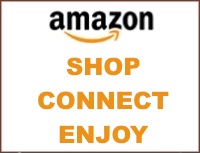 Published By:
Participant Observer Staff
Section Editors, Writers and Contributors: Sharon Payne, Ana Alvarez,
Cecilia Xinyu Cai, Jaehyeon Ahn
Spanish Translations: Ana Alvarez, Programming: Rachel Duncan
Associate Editors: Christa Parrish, Katie Tonellato
Editor in Chief: Tom Johnston-O'Neill
Orgs and Causes in San Diego
Join Our Team!