Calendar
<
February, 2020
>

Recommended
Coming Soon...
Monday, Feb 17
All Day
Ongoing and Extended Events
1:30 PM
San Diego International Jewish Film Festival
6:30 PM
Film: Crescendo
Tuesday, Feb 18
All Day
Free Admission to Japanese Friendship Garden
All Day
Ongoing and Extended Events
4:00 PM
San Diego International Jewish Film Festival
7:00 PM
Stage: Hurricane Diane
7:30 PM
Music: Brahms, Gypsies And Hungarians
Wednesday, Feb 19
All Day
Ongoing and Extended Events
2:30 PM
San Diego International Jewish Film Festival
7:00 PM
Stage: Hurricane Diane
Thursday, Feb 20
All Day
Ongoing and Extended Events
3:00 PM
Talk: Panel on Latin America and Talk by Former President of Costa Rica Laura Chinchilla
4:00 PM
Talk: State Formation in China and Taiwan
4:00 PM
San Diego International Jewish Film Festival
7:00 PM
California's American Indian & Indigenous Film Festival
8:00 PM
Talk: Deirdre Bair
8:00 PM
Stage: Hurricane Diane
Friday, Feb 21
All Day
Ongoing and Extended Events
7:30 AM
California's American Indian & Indigenous Film Festival
1:00 PM
Talk: Exploring the Origins of Today's Humans
1:30 PM
San Diego International Jewish Film Festival
6:00 PM
Where The Light Travels: Portraits Of San Diego Refugee Students
7:00 PM
Music: BeauSoleil with Michael Doucet & Sarah Quintana
7:00 PM
Comedy: Rex Navaarrete
7:30 PM
Music: Téada
8:00 PM
Music: Hutchins Consort with Winifred Horan
8:00 PM
Stage: Bojo's Place
8:00 PM
Stage: Hurricane Diane
8:00 PM
Stage: She Loves Me
9:00 PM
Comedy: Rex Navaarrete
Saturday, Feb 22
All Day
Ongoing and Extended Events
10:00 AM
KPBS World Thinking Day
10:00 AM
Black Comix Day
2:00 PM
Talk: Comedia Italian Style
2:30 PM
California's American Indian & Indigenous Film Festival
7:00 PM
French Baroque Music: Couperin, Charpentier, Rameau
7:30 PM
San Diego International Jewish Film Festival
8:00 PM
Music: Amber Liu, Meg & Dia, Justin Park
8:00 PM
Stage: Bojo's Place
8:00 PM
Stage: Hurricane Diane
8:00 PM
Stage: She Loves Me
9:00 PM
Comedy: Rex Navaarrete
Sunday, Feb 23
All Day
Ongoing and Extended Events

San Diego Dim Sum Tour
10:00 AM
Black Comix Day
12:30 PM
San Diego International Jewish Film Festival
2:00 PM
International Cottage Sampler Program
2:00 PM
Stage: She Loves Me
3:00 PM
Stage: Bojo's Place
7:00 PM
Stage: Hurricane Diane
8:00 PM
The Benedetti Trio: George Harrison Tribute
Monday, Feb 24
All Day
Ongoing and Extended Events
10:00 AM
Black Comix Day
6:00 PM
Daniel Guzmán Guest Lecture
Tuesday, Feb 25
All Day
Ongoing and Extended Events
7:00 PM
Stage: Hurricane Diane
Wednesday, Feb 26
All Day
Ongoing and Extended Events
7:00 PM
Stage: Hurricane Diane
Thursday, Feb 27
All Day
Ongoing and Extended Events
8:00 PM
Stage: Hurricane Diane
Friday, Feb 28
All Day
Ongoing and Extended Events
8:00 PM
Stage: Bojo's Place
8:00 PM
Stage: Hurricane Diane
8:00 PM
Stage: She Loves Me
Saturday, Feb 29
All Day
Ongoing and Extended Events
8:00 PM
Stage: Bojo's Place
8:00 PM
Stage: Hurricane Diane
8:00 PM
Stage: She Loves Me
Sunday, Mar 1
All Day
Ongoing and Extended Events
2:00 PM
Stage: She Loves Me
3:00 PM
Stage: Bojo's Place
7:00 PM
Stage: Hurricane Diane
Food & Drink
Learn to cook ethnic and international cuisine!
---
Calendar
02/16/2020
-
Food: Saigon & Beyond
Join Chef Tu and Culture + Cuisine on a journey into Saigon & Beyond, where you will learn how to make spring rolls, enjoy a family-style feast featuring a variety of Vietnamese favs, and learn about the intricacies and delicacies of Vietnamese culture and cuisine!
Valentine's and Galentine's welcome!
Admission/Cost:
$45
Location:
PT Eatery
7351 Clairemont Mesa Blvd
San Diego, CA 92111
Sunday, February 16 - 2:00 PM
02/15/2020
-
Talk: Before the Baguette - The History of French Bread
Culinary Historians of San Diego will present "Before the Baguette: The History of French Bread," featuring Jim Chevalier: Chevallier will explain why the iconic baguette and croissant are actually late-comers to French bread-baking; and walk his audience back to the breads that preceded those.
He will also detail how the many varieties of bread which began to appear in the 17th Century have continued to evolve; and explore these on-going and intricate changes.
Jim Chevallier began as a bread historian, but took a detour in recent years to write "A History of the Food of Paris: From Roast Mammoth to Steak Frites," named by CHOICE as an Outstanding Academic Title for 2019.
His most recent work is "Before the Baguette: The History of French Bread." This follows works on the baguette and the croissant which have been widely cited both in America and in France. He is currently working on a history of early medieval French food.
Admission/Cost: FREE
Location:
Central Library
330 Park Boulevard
San Diego, CA 92101
MAP
Saturday, February 15 - 10:30 AM to 12:30 PM
02/01/2020
-
DIY Miso Making Workshop
In this hands-on workshop, you will learn all about miso, a magical fermented bean paste that originated in Japan many centuries ago.
Miso is full of umami and is used to flavor everything from soups to marinades and salad dressings, stir-fries, to eggs. Learn: We will talk about the history of miso, its many different forms, and then make a large batch using various legumes.
Taste: You'll get to taste various misos to understand the fermentation process. Do: You'll get to pack a mason jar full of miso to take home (but you'll have to wait a year to eat it).
Eat: Then we'll enjoy one of the most popular miso dishes: homemade miso soup.
Admission/Cost:
$47.5 to $50
Location:
City Farmers Nursery
3110 Euclid Avenue
San Diego, CA 92105
MAP
Saturday, February 1 - 2:30 PM to 5:30 PM
01/30/2020
-
Sushi Making Class
Learn the art of making and rolling out sushi in an informal, fun setting. Guests get to roll and enjoy their own sushi.
In this class, you will learn how to handle sushi rice, sashimi slicing, and sushi rolling techniques.
Chef Jeff Roberto will demonstrate and guide you through making your own hand rolled sushi.
We provide all the equipment and ingredients. We will be providing Chef Jeff's OMAKASE Menu with appetizer, sake and beer.Age limit: 21+
Admission/Cost:
$55
Location:
Bayside Pavilion
640 Marina Parkway
Chula Vista, CA 91910
Thursday, January 30 - 6:30 PM to 9:30 PM
01/25/2020
-
Celebration: Chinese Lunar New Year Banquet 2020
The San Diego Chinese Historical Society and Museum presents our Chinese New Year Banquet, to take place on Saturday, January 25th, 2020.
Please join us at Pearl Chinese Cuisine to celebrate the coming year of the Rat with festivities that you will not want to miss.
If you will be unable to attend, and would like to make a 100% tax-deductible donation to the Museum in lieu of purchasing seats at the banquet, you may do so via the Museum's PayPal site.
We look forward to seeing you at our Chinese New Year Banquet 2020.
Admission/Cost:
$125
Location:
Pearl Chinese Cuisine
11666 Avena Place
San Diego, CA 92128
MAP
Saturday,January 25 - 5:30 PM to 8:00 PM
01/26/2020
-
Hands On Kimchi Workshop
Learn how to make killer, gut-healthy probiotic rich kimchi!
Kimchi is an ancient Korean pickle (usually spicy) and there are hundreds of ways to make it! We will explore some of them.
Join Austin Durant, founder and Chief Fermentation Officer of Fermenters Club, as he takes you into the wild and wide world of fermentation!
LEARN: We'll explain fermentation and have a brief discussion about the benefits of making and eating fermenting foods, and the history and different styles of kimchi
KIMCHI FLIGHT: We'll have a variety of fermented kimchis to sample
BEER FLIGHT: Take flight with a variety of Second Chance beers, paired with each kimchi style!
DO IT YOURSELF: Roll up your sleeves and make your very own batch of spicy kimchi to take home and ferment. *Kimchi will be vegan with an option to add fish sauce.
Includes take-home jar of kimchi and flight of beer tasters (must be 21yo+ to enjoy beer)
Dates and times of events are subject to change without notice. Always check the event organizer's website for the most updated schedule before attending.
Admission/Cost:
$47.50 - $50
SAVE $5 when you buy 2 or more tickets!
Tickets without beer flight also available.
Location:
Second Chance Beer Co.
15378 Avenue of Science #222
San Diego, CA 92128
MAP
Sunday, January 26 - 12:00 PM (noon)
01/18/2020
-
Talk: Is Americanized Chinese Authentic?
Culinary Historians of San Diego will present "Is Americanized Chinese Authentic?," featuring Dr. Yong Chen, in the Neil Morgan Auditorium. The professor will attempt to answer a question many have asked: does America's Chinese food represent a cuisine that is authentically Chinese? Starting with defining "cuisine," Dr. Chen will move through the history of cooking throughout the regions of China, and ultimately demonstrate how what we enjoy at our favorite Chinese-American restaurants is widely recognized as a distinct Chinese cuisine. Dr. Chen received his Ph.D from Cornell University, and is currently professor of history at the University of California, Irvine. He is the author of three books on the subjects of the history of Chinese in America and their cuisine; and co-edited another. Dr. Chen's research has been published in leading academic journals, and he remains an important resource for many media organizations (such as Radio France Internationale, ERRV, Sing Tao Daily, Correio Brazilienese, National Public Radio and KPCC) in four languages, discussing issues ranging from food, race and immigration in the U.S. to Sino-American relations. The event is free and open to the public. A tasting will follow Dr. Chen's presentation.
Admission/Cost: FREE
Location:
Central Library
330 Park Boulevard
San Diego, CA 92101
MAP
Saturday, January 18 - 10:30 AM
01/14/2020
-
Book Signing: Jews on the Chocolate Trail
Join Rabbi Deborah Prinz on the chocolate trail as we explore the surprising Jewish connections to chocolate in this gastronomic and historical adventure through cultures, countries, centuries and convictions. Rabbi Deborah Prinz draws from her world travels on the trail of chocolate to enchant chocolate lovers as she unravels Jewish specialization in the business of chocolate. A book signing will follow the event.
Admission/Cost:
$15 - $18
Location:
Lawrence Family Jewish Community Center
4126 Executive Drive
San Diego, CA 92037
MAP
Tuesday, January 14 - 7:00 PM
12/29/2019
-
Wild Foodie Tours
Wild Foodie Tours conducts walking food tours in San Diego and Tijuana to celebrate food and culture! We venture off the beaten path to engage food lovers and travelers in a region's culture through food and adventure. Join us as we eat, play, and travel with locals!
All tours led by a native English speaking guide from start to finish. Perfect for dates, get-togethers, reunions, family outings, birthday celebrations, and day trips.
Tours include:
San Diego Dim Sum Tour
San Diego International Food Tour
Tijuana Street Food Tour for Foodies
Caesar's Restaurant & Downtown Tijuana Tour
Rosarito Sunset Dinner Tour
Puerto Nuevo Lobster Dinner Tour
Admssion/Cost: Varies, generally $69 - $89 Reservations required
Locations:
Varies
Dates and time:
Varies (usually on weekends)
For more information please call: (858) 951-7470 or email:
info@wildfoodietours.com
01/05/2020
-
Mochitsuki: New Year's Rice Cake Pounding Festival
Celebrate the New Year with Japanese music, food and fun. Bring your family and friends to Shimbashi's annual Mochitsuki, Rice Cake Pounding festival. Enjoy complimentary mochi (rice cakes), ozoni (Japanese New Year's soup), demonstrations and hands-on activities for all ages. A local Japanese choir group, Chorus Kaguya, will perform during the event. There also will be many other offerings.
Admission/Cost: FREE
Location:
Shimbashi Izakaya
Del Mar Plaza
1555 Camino del Mar
Del Mar, CA 92014
MAP
Sunday, January 5 - 2:00 PM to 4:00 PM
Today's Date
IN PRINT SINCE 2006
Music From Everywhere!

Published By:
Music of the Month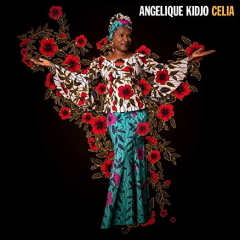 Celia
by Angelique Kidjo
Participant Observer Staff
Section Editors, Writers and Contributors: Sharon Payne, Ana Alvarez,
Cecilia Xinyu Cai, Jaehyeon Ahn
Spanish Translations: Ana Alvarez, Programming: Rachel Duncan
Associate Editors: Christa Parrish, Katie Tonellato
Editor in Chief: Tom Johnston-O'Neill
Orgs and Causes in San Diego
Join Our Team!