Calendar
<
September, 2019
>
Coming Soon...
Saturday, Sep 21
All Day
Ongoing and Extended Events
9:00 AM
25th Annual Pacific Islander Festival
10:00 AM
Vista Viking Festival
10:00 AM
Adams Avenue Street Fair
12:00 PM
Taste Of South Park
12:30 PM
Dance: Harvest Festival
2:00 PM
Stage: The Winter's Tale
2:00 PM
Filipino Traditional Music & Dance Demo & Workshop
2:00 PM
Stage: Hershey Felder as Monsieur Chopin
3:00 PM
Stage: Intimate Apparel
4:00 PM
Book Discussion: Halal If You Hear Me
5:00 PM
Sewa Annual Dance Fundraiser
7:00 PM
Film: Vincent, The True Story Of Vincent Van Gogh
7:00 PM
Comedy: IM Hussein
7:30 PM
Stage: Mama Mia!
8:00 PM
Jewish Short Film Festival
8:00 PM
Music: Patrizio Buanne
8:00 PM
Film Double Feature: Microcastillo And Mente Revolver
8:00 PM
Music: Bamboo Una Mas
8:00 PM
Stage: Hamlet
8:00 PM
Stage: The Winter's Tale
8:00 PM
Stage: Intimate Apparel
8:00 PM
Stage: Hershey Felder as Monsieur Chopin
Sunday, Sep 22
All Day
Jewish Short Film Festival
All Day
Ongoing and Extended Events
9:00 AM
25th Annual Pacific Islander Festival
10:00 AM
Adams Avenue Street Fair
10:30 AM
German Film: Emil and the Detectives
12:00 PM
Tianguis De La Raza (Artisan Market)
12:30 PM
Dance: Harvest Festival
2:00 PM
Stage: Mama Mia!
2:00 PM
Stage: Intimate Apparel
2:00 PM
Stage: The Winter's Tale
2:00 PM
Stage: Hershey Felder as Monsieur Chopin
3:00 PM
Stage: Hamlet
4:00 PM
Music: The Pirates Of Penzance
6:00 PM
Music: Lucibela, Cape Verde's Voice-of-Gold
7:00 PM
Staged Reading: King Lear
8:00 PM
Music: Herb Alpert and Lani Hall
Monday, Sep 23
All Day
Ongoing and Extended Events
Tuesday, Sep 24
All Day
Ongoing and Extended Events
1:00 PM
Film: Moka
7:30 PM
Rom-Com Rendezvous Rendezvous with Sonali Dev, Alisha Rai . . .
7:30 PM
Stage: Hershey Felder as Monsieur Chopin
Wednesday, Sep 25
All Day
Ongoing and Extended Events
6:30 PM
Film: Coco
7:30 PM
Stage: Hershey Felder as Monsieur Chopin
Thursday, Sep 26
All Day
Ongoing and Extended Events
4:00 PM
Film: The Icebox
6:00 PM
Soaring Eagles Pow Wow Dance Class
6:00 PM
Music: Southern Scratch
7:00 PM
Stage: Noura
7:30 PM
Stage: Intimate Apparel
8:00 PM
Stage: Noura
8:00 PM
Stage: The Winter's Tale
8:00 PM
Stage: Hershey Felder as Monsieur Chopin
Friday, Sep 27
All Day
Ongoing and Extended Events
7:00 PM
Stage: Just Like Us
7:00 PM
Japanese Film: Late Spring
7:30 PM
Music: Alejandro Sanz
7:30 PM
Stage: Mama Mia!
8:00 PM
Stage: Man of La Mancha
8:00 PM
Stage: Noura
8:00 PM
Stage: The Winter's Tale
8:00 PM
Stage: Hamlet
8:00 PM
Stage: Intimate Apparel
8:00 PM
Stage: Hershey Felder as Monsieur Chopin
Saturday, Sep 28
All Day
Ongoing and Extended Events
10:00 AM
North San Diego Latino Book & Family Festival
11:00 AM
San Diego Cabrillo Festival
2:00 PM
Stage: Hershey Felder as Monsieur Chopin
3:00 PM
Stage: Intimate Apparel
3:30 PM
Film: Island Soldier
7:00 PM
Stage: Just Like Us
7:30 PM
Stage: Mama Mia!
8:00 PM
Film: Yesterday
8:00 PM
Stage: Noura
8:00 PM
Stage: The Winter's Tale
8:00 PM
Stage: Hamlet
8:00 PM
Stage: Man of La Mancha
8:00 PM
Stage: Intimate Apparel
8:00 PM
Stage: Hershey Felder as Monsieur Chopin
Sunday, Sep 29
All Day
Ongoing and Extended Events
8:00 AM
San Diego International Dragon Boat Race
1:30 PM
Book Signing: Iris Yang
2:00 PM
Stage: Man of La Mancha
2:00 PM
Stage: Just Like Us
2:00 PM
Film: The Taming of the Shrew
2:00 PM
Stage: The Winter's Tale
2:00 PM
Stage: Mama Mia!
2:00 PM
Stage: Intimate Apparel
2:00 PM
Stage: Hershey Felder as Monsieur Chopin
3:00 PM
Stage: Hamlet
5:00 PM
Music: Bho Shambo
6:00 PM
Film: Aladdin (2019)
7:00 PM
Music: Maná
7:00 PM
Stage: Noura
7:30 PM
Music: Maná
Monday, Sep 30
All Day
Ongoing and Extended Events
6:00 PM
Oktoberfest Beer, Cheese & Sausage Tasting
Tuesday, Oct 1
All Day
Ongoing and Extended Events
7:30 PM
Stage: Hershey Felder as Monsieur Chopin
Wednesday, Oct 2
All Day
Ongoing and Extended Events
7:00 PM
Stage: Noura
7:00 PM
Stage: Just Like Us
7:30 PM
Stage: Man of La Mancha
7:30 PM
Stage: Hershey Felder as Monsieur Chopin
Thursday, Oct 3
All Day
Ongoing and Extended Events
7:00 PM
Stage: Noura
7:00 PM
Stage: Just Like Us
7:30 PM
Stage: Man of La Mancha
7:30 PM
Stage: Intimate Apparel
8:00 PM
Stage: Noura
8:00 PM
Stage: The Winter's Tale
8:00 PM
Stage: Hershey Felder as Monsieur Chopin
Friday, Oct 4
All Day
Ongoing and Extended Events
5:00 PM
39th Annual International Exhibition Opening
7:00 PM
Stage: Just Like Us
8:00 PM
Stage: Noura
8:00 PM
Stage: The Winter's Tale
8:00 PM
Stage: Hamlet
8:00 PM
Stage: Man of La Mancha
8:00 PM
Stage: Intimate Apparel
8:00 PM
Stage: Hershey Felder as Monsieur Chopin
Visual Arts
Now showing in local galleries and miscellaneous visual arts venues.
---
Calendar
09/20/2019
-
Talk: Magritte & Surrealist Works
Speaker: Roxana Velásquez, Maruja Baldwin Executive Director of The San Diego Museum of Art. This lecture is presented as a part of the Guest Lecture Series, which focuses on works of art on view in the San Diego Museum of Art as well as topics of interest in the broader art world. Lectures are followed by docent-led tours. Sponsored by The San Diego Museum of Art Docent Council. Featured: René Magritte, The Shadows - 1966. Oil on canvas, Gift of Mr. and Mrs. Norton S. Walbridge, 1976.205.
Admission/Cost: Free -
$16
Location:
San Diego Museum of Art
Balboa Park
1450 El Prado
San Diego, CA 92101
MAP
-
[Park Map]
Friday, September 20 - 10:00 AM to 12:00 PM (noon)
09/21/2019
-
Film: Vincent, The True Story Of Vincent Van Gogh
This sensitive representation traces the artist's life through a "monologue" directed by Paul Stein and performed by Jean-Michel Richaud. The interpreter brings us emotionally into the painter's intimacy. More than a hundred of Vincent Van Gogh's paintings are projected on a screen, offering a complete overview of his work.
Admission/Cost:
$10 - $20
Location:
San Diego French-American School
6550 Soledad Mountain Road
San Diego, CA 92037
MAP
Saturday, September 21 - 7:00 PM to 8:15 PM
09/20/2019
-
Talk: A Journey into Magical Realism
Microscopic and meticulously rendered, the paintings and assemblages of San Diego-based Mexican artist Marianela de la Hoz ensnare viewers like"intimate and sometimes terrifying mirrors." In this lecture, the artist presents her work and her version of magic realism, which embraces satire and dark humor to explore human psychology and spirituality. Sponsored by the Latin American Arts Council.
Admission/Cost:
$5 - $15
Location:
San Diego Museum of Art
Balboa Park
1450 El Prado
San Diego, CA 92101
MAP
-
[Park Map]
Friday, September 20 - 5:00 PM to 8:00 PM
09/15/2019
-
Talk on Leonardo da Vinci
In recognition of 2019 as 500 years since the death of Leonardo da Vinci, professor Kevin Petti will deliver a talk entitled
Leonardo: Connecting Art and Anatomy
. Known for iconic works such as
The Last Supper
and
Mona Lisa
, closely examining Leonardo's anatomical sketches in his private papers reveals a new dimension to his genius. Leonardo employed dissection techniques generations ahead of university anatomists, and discovered human structure and function unknown to physicians for centuries. This talk also explores how human dissection influenced the works of other Renaissance Masters such as Michelangelo and Raphael.
Admission/Cost:
$15
Locaton:
House of Italy
2191 Pan American Rd W
Balboa Park
MAP
-
[Park Map]
Sunday, September 15 - 5:00 PM to 7:00 PM
10/04/2019
-
39th Annual International Exhibition Opening
The San Diego Watercolor Society presents its
39th International Exhibition
, an art exhibition juried by award-winning artist, Jeannie McGuire. 95-100 original ready-to-hang paintings will be for sale, plus wine, food and the fellowship of other art enthusiasts.
For over three decades, the International Exhibition has been one of the highlights of the year for SDWS. This annual event attracts entries from hundreds of watermedia artists worldwide. Accepted participating artists are eligible for large cash and merchandise awards.
The gallery is open daily from 10:00 AM to 4:00 PM
Admission/Cost: FREE
Location:
San Diego Watercolor Society
2825 Dewey Road
Liberty Station
San Diego, CA
MAP
Friday, October 4 - 5:00 PM to 8:00 PM
For more information, please visit:
www.sdws.org
09/11/2019
-
Talk: Mummies, Marbles and Metals
Mummies, Marbles and Medals: Why the British Museum has a Prints and Drawings Collection" The lecture explores how the British Museum, famous today for its archaeological holdings from the ancient worlds also have one of the world's greatest graphic collections. In examining this largely accidental history, the lecture will also look at how prints and drawings help us understand how artists planned their work, the historical roots of fake news and what connects the world's most valuable baseball card to the birth of advertising in Georgian London. Hugo Chapman has been the Simon Sainsbury Keeper of the Department of Prints and Drawings since 2011, he joined the British Museum as a specialist in Italian drawing in 1995. During his time there he has organized shows on Michelangelo and Italian Renaissance drawings and is currently working on an exhibition about Piranesi. Speaker: Hugo Chapman, The Simon Sainsbury Keeper of Prints & Drawings, The British Museum
Admission/Cost:
$55 - $65
Location:
Timken Museum of Art
1500 El Prado
Balboa Park
San Diego, CA 92101
MAP
-
[Park Map]
Wednesday, September 11 - 6:30 PM to 8:00 PM
08/30/2019
-
Exhibition Opening: Black Life
Enjoy free admission to our opening celebration inside Gallery 14/15 at the San Diego Museum of Art. Take this opportunity to celebrate the opening of the extraordinary new exhibition Black Life: Images of Resistance and Resilience in Southern California with the San Diego Museum of Art's partners from the San Diego African American Museum of Fine Arts and California State University, Northridge inside Gallery 14/15. Featured: Harry Adams, Protest Car, Los Angeles, 1962. Photograph, Tom and Ethel Bradley Center, CSUN.
Admission/Cost: FREE
Location:
San Diego Museum of Art
1450 El Prado
Balboa Park
San Diego, CA
MAP
-
[Park Map]
Friday, August 30 - 5:00 PM to 7:00 PM
08/10/2019
-
Barrio Logan Artist's Alley
We are excited to host 'Artist Alley' during the Barrio Art Crawl. Come out and indulge yourself in some of San Diego's local artists and creators!
Admission/Cost: FREE
Location:
La Bodega Gallery
2196 Logan Ave.
San Diego, CA, 92113
MAP
Saturday August 10 - 5:00 PM to 9:00 PM
08/16/2019
-
Art Talk on Sor Juana
Noted scholar Gregorio Luke will offer a fully illustrated presentation on the seminal historical figure Sor Juana Inés de la Cruz.
"One of the major attractions of Art and Empire: The Golden Age of Spain is the portrait by Miguel Cabrera of Juana Inés de la Cruz, rarely seen outside of México. Sor Juana has been called the 'first feminist,' the first to defend women from the oppression of men. She is also the first in our hemisphere to defend women's right to knowledge. Gifted with intelligence, grace and beauty, she so passionately sought knowledge, that she asked her mother to dress her as a man so that she could attend the university, which at the time was closed to women. Sor Juana continued her studies independently and was so brilliant, that she caught the attention of the Viceroy. She went to live in the Royal Court of the New Spain and became a sensation for her knowledge and beauty. To pursue a literary career, she became a nun and went on to write numerous plays and exceptionally beautiful poems. Towards the end of her life, she affirmed, that God's greatest gift to humanity was free will, idea that angered the ecclesiastical hierarchy, who silenced her and forced her to relinquish her library. Sor Juana died in obscurity during the great plague in México City, but her work lives on as an inspiration to women and freedom lovers everywhere." - Gregorio Luke
Admission/Cost:
$7.50 to $15
Location:
James S. Copley Auditorium
San Diego Museum of Art
Balboa Park
San Diego, CA
MAP
-
[Park Map]
Friday, August 16 - 10:00 AM to 11:00 AM
04/26/2019
-
Landsick Exhibit by Rizzhel Mae Javier
The New Americans Museum presents Landsick an exhibit that explores the hybridity of culture, complexity of intergenerational relationships and study of bi national families. Through the archiving of family photos, Javier examines the literal and metaphorical impact of distance between first generation Americans and their migrant ancestors. The installation pays tribute to family history, their place of origin and migration home.
Rizzhel Mae Javier is a San Diego based artist. Her work explores the intersection of memory, culture and human connection. Rizzhel uses art to dissect her identity through the research and creation of autobiographical projects. Through sharing her stories, she hopes to encourage viewers to recall and examine their own memories and personal experiences to learn about the impact on their identity and perception of self.
Admission/Cost: FREE
Location:
New Americans Museum
2825 Dewey Road Suite 102
San Diego, CA 92106
MAP
Dates and times:
From April 26 to July 28, 2019
Monday through Friday - 10:00 AM to 4:00 PM
Saturday and Sunday - 11:00 AM to 4:00 PM
Today's Date
IN PRINT SINCE 2006
Music From Everywhere!

Support Our Mission
Buy Stuff at Amazon!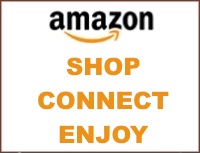 Published By:
Music of the Month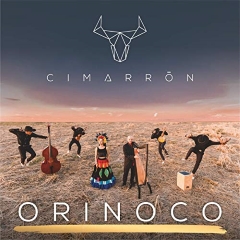 Orinoco
by Cimarrón
Participant Observer Contributors
Section Editors, Writers and Contributors: Sharon Payne, Dolores Donovan, Edwin Ching, Liam Fox, Ana Alvarez
Spanish Translations: Ana Alvarez, Programming: Hera Siddiqui
Associate Editors: Christa Parrish
Editor in Chief: Tom Johnston-O'Neill
Orgs and Causes in San Diego
Join Our Team!