Calendar
<
January, 2020
>

Recommended
Coming Soon...
Wednesday, Jan 29
All Day
Ongoing and Extended Events
11:00 AM
Poetry for the People: African Americans
7:30 PM
Music: Lerner-Moguilevsky Duo
7:30 PM
Stage: The Great Leap
Thursday, Jan 30
All Day
Ongoing and Extended Events
6:00 PM
Cine En Sherman & Humano Film Festival
6:30 PM
Sushi Making Class
7:00 PM
Italian Film: Maccheroni
7:00 PM
South Korean Pop Supergroup: SuperM
7:00 PM
Book: Between Two Fires
7:00 PM
Human Rights Film Festival
7:30 PM
Stage: The Great Leap
8:00 PM
Music: Sergio Mendes
8:00 PM
Stage: Bloomsday
Friday, Jan 31
All Day
Ongoing and Extended Events
3:00 PM
Bojo's Place: A Musical Revue
7:00 PM
Book Signing: Isabel Allende
7:00 PM
Music: Kimba Light
7:00 PM
Human Rights Film Festival
8:00 PM
Bojo's Place: A Musical Revue
8:00 PM
Stage: Bloomsday
8:00 PM
Stage: Italian American Reconciliation
8:00 PM
Stage: The Great Leap
Saturday, Feb 1
All Day
Ongoing and Extended Events
10:00 AM
6th Annual Cuyamaca College POWWOW
10:00 AM
Lunar New Year at SeaWorld
12:00 PM
Human Rights Film Festival
2:00 PM
Music: Ozokidz
2:00 PM
Staged Reading: Hand Under Hand
2:00 PM
Stage: Bloomsday
2:30 PM
DIY Miso Making Workshop
3:00 PM
Stage: The Great Leap
7:00 PM
Italian Film: The Girl in the Fog (La Ragazza Nella Nebbia)
7:15 PM
Viennese Nights: A Grand Victorian Ball
7:30 PM
Ludmila Peterkova String Quartet
8:00 PM
Stage: Bloomsday
8:00 PM
Stage: Italian American Reconciliation
8:00 PM
Stage: The Great Leap
9:00 PM
Comedy: Mike Salazar
Sunday, Feb 2
All Day
Ongoing and Extended Events
10:00 AM
Lunar New Year at SeaWorld
2:00 PM
Stage: Italian American Reconciliation
2:00 PM
Stage: Bloomsday
3:00 PM
Bojo's Place: A Musical Revue
7:00 PM
Ethnic Heritage Ensemble
7:00 PM
Stage: Bloomsday
Monday, Feb 3
All Day
Ongoing and Extended Events
Tuesday, Feb 4
All Day
Ongoing and Extended Events
Wednesday, Feb 5
All Day
Ongoing and Extended Events
11:00 AM
Poetry for the People: African Americans
7:30 PM
Stage: The Great Leap
Thursday, Feb 6
All Day
Ongoing and Extended Events
7:30 PM
Stage: The Great Leap
Friday, Feb 7
All Day
Ongoing and Extended Events
8:00 PM
Stage: Italian American Reconciliation
8:00 PM
Stage: The Great Leap
Saturday, Feb 8
All Day
Ongoing and Extended Events
3:00 PM
Stage: The Great Leap
8:00 PM
Stage: Italian American Reconciliation
8:00 PM
Stage: The Great Leap
Sunday, Feb 9
All Day
Ongoing and Extended Events
2:00 PM
Stage: The Great Leap
2:00 PM
Stage: Italian American Reconciliation
3:00 PM
Bojo's Place: A Musical Revue
Monday, Feb 10
All Day
Ongoing and Extended Events
Tuesday, Feb 11
All Day
Ongoing and Extended Events
Cultural Education
Learn something new about a country, a culture or cultural phenomena.
---
Calendar
01/09/2020
-
Talk: Tales from Two Chinese Cities
From late 2018, China has marked a series of major anniversaries and commemorations. A century of political, cultural and social upheaval has been brought into sharp focus by tumultuous contemporary events. Today, the past is living into the present in ways that are significant not only for the Chinese commonwealth but also for China in the World. This talk will focus on two cities - Beijing and Hong Kong - and on Geremie Barmé's work concerning the case of Xu Zhangrun at Tsinghua University and the uprising in Hong Kong.
Geremie R. Barmé is the editor of China Heritage, a journal devoted to history, literature, translation and thought that is produced under the aegis of The Wairarapa Academy for New Sinology, which he co-founded with John Minford in 2016. Previously, in 2010, he founded The Australian Centre on China in the World at The Australian National University. Barmé has worked as a journalist, academic historian, editor, translator and film-maker.
Note: Closest parking will be at the Pangea Parking Structure (Pangea Drive at N. Torrey Pines Rd.) A parking permit is required and can be purchased at the pay stations.
Admission/Cost: FREE
Location:
The Great Hall
U.C. San Diego
La Jolla, CA 92093
MAP
-
[CAMPUS MAP]
Thursday, January 9 - 4:00 PM to 5:30 PM
01/09/2020
-
History Alive Goes to Spain
The Lemon Grove Historical Society continues its free "History Alive" lecture series with Jesus Benayas, president, House of Spain, Balboa Park. Benyas, in full regalia, will discuss in words and pictiures Spain's crucial, if little-known, involvement in the American Revolution and its aftermath. Fascinating details, like the $ sign, affecting modern life, are part of the story. Suitable for ages 18 and over.
Age limit: 18+
Admission/Cost: FREE
Location:
H. Lee House Cultural Center
3205 Olive Street
Lemon Grove, CA 91945
MAP
Thursday, January 9 - 7:00 PM to 8:00 PM
12/27/2019
-
Presentation: Kumeyaay Rock Art
Dr. Don Liponi will be presenting a vibrant display of ancient Kumeyaay pictographs in the San Diego region. Apart from the beautiful photography, we will delve into the Shamanic world of the Kumeyaay people who created this artwork after their immersion into the spiritual world. The author is part of a group of Native Americans, archaeologists and photographers working on this wilderness project for the past 10 years. Their new book is offered for sale/signing to help fund this essential work. Anza Borrego Desert Natural History Association Auditorium.
Admission/Cost: FREE
Location:
Anza-Borrego Desert State Park
200 Palm Canyon Drive
Borrego Springs, CA 92004
MAP
Friday, December 27 - 6:00 PM to 7:00 PM
12/14/2019
-
Talk: Dragons, Myth and Reality
Courtenay McGowen (Mingei International Museum of Art Board of Trustees Chair) will engage the public in a talk about a creature that has been a source of fascination for centuries--the dragon. Nowadays, dragons are fixtures in pop culture, through franchises like
How to Train Your Dragon
,
Dungeons and Dragons
, and
Game of Thrones
. However, the cultural history behind this creature as a type of ancient imagery that is inherited from our species' innate fear of predators is not widely known. Through "Dragons: Myth & Reality," Courtenay will explore the history of dragons in folklore, folk craft, and art from across the world, while challenging participants to question how these creatures of great mythological strength came to be. This lecture is held in conjunction with the San Diego Chinese Historical Museum's ongoing exhibit,
Dragons: Exploring the Symbolism Behind China's Most Revered Creature
(June 1 2019-January 26 2020).
Admission/Cost: FREE
Location:
San Diego Chinese Historical Museum
Chuang Archive & Learning Center
541 B Second Avenue
San Diego, CA 92101
MAP
Saturday, December 14 - 1:00 PM to 2:00 PM
12/19/2019
-
Talk: Consul General Carlos González Gutiérrez
Consul General Gutiérrez will offer insights and his perspective as he presents an overview of the Mexican Consulate in San Diego. The Consulate General of Mexico in San Diego is in the heart of the Cali-Baja mega region, where thousands commute between two countries that exchange millions of dollars' worth of goods & services every day. Besides the core functions performed by every consulate in Mexico's 50+ consular network in the United States serves as a tireless promoter for the many drivers which make our cross-border region so distinctly unique.
Registration/Reception: 6:00 PM to 6:30 PM
Presentation, followed by a Q&A: 6:30 PM to 8:00 PM
Admission/Cost: Free -
$10
Location:
AMN Healthcare Auditorium
12400 High Bluff Dr.
San Diego, CA 92130
MAP
Thursday, December 19 - 6:00 PM to 8:00 PM
12/01/2019
-
Hands of Peace and Two Neighbors
Two Neighbors is a joint initiative retail boutique with handcrafted fashion items from Israeli and Palestinian women who wish to set conflicts aside and work together, both for their own benefit and to further the cause of peace. We invite you to join us to celebrate this venture, do some holiday shopping and save 20% when you come to the Hands of Peace event! Stop by between 2:00 PM to 4:00 PM and enjoy a display of vintage Palestinian dresses that embody narrative, art, tradition and culture. Collector Betsy Gilon, who founded Threading Peace, shares "The dresses tell the Palestinian narrative of the women who gave them life. I am but their voice, their storyteller. Beauty has a lens of its own and when we experience it, our world is in harmony. We can see with fresh eyes and an open heart." Enjoy refreshments, beautiful garments, music and a community in support of peace!
Admission/Cost: FREE but please
Register
Location:
Two Neighbors
7863 Girard Ave, Suite 106
La Jolla, CA
MAP
Sunday, December 1 - 2:00 PM to 4:00 PM
12/07/2019
-
Building Community Bridges Cultural Fair
Second Annual Building Community Bridges: For the Second Year in a Row Westminster Presbyterian is partnering with Bayside Community Center for this multicultural festival and fundraiser. Performances, including Taiko drumming, fan dancing, dragon dancing and Ballet Folklorico, will be followed by appetizers and a silent auction. $50 suggested donation, kids attend for free. All proceeds will benefit Bayside Community Center and their important work in the Linda Vista Community.
Admission/Cost: Free - $50
Location:
Westminster Presbyterian Church
3598 Talbot Street
San Diego, CA 92106
MAP
Saturday, December 7 - 2:00 PM to 4:00 PM
More information, please visit:
www.baysidecc.org
11/30/2019
-
Chinese Historical Museum Oral History Project Unveiling Event
On November 30th, the Museum will welcome all current phase project interviewees, their families, and guests to join us at the Pei Chen Liu and Tsun-Nien Chang Library at the Dr. Sun Yat-Sen Memorial Extension, for a reception to unveil the ongoing oral history interview program at the SDCHM.
At 12 p.m., SDCHM Executive Director, Juliana Gay, and Project Coordinator, Elizabeth Hensley C., will hold an open conversation on the ongoing oral history interview program at the SDCHM, where Museum researchers, facilities, and equipment are made available to community members at request and through periodic public interview workshops at the Dr. Sun Yat-Sen Memorial Extension.
Admission/Cost: FREE with the purchase of Museum admission.
Location:
Dr. Sun Yat-Sen Memorial Extension
328 J Street
San Diego, CA 92101
MAP
Saturday, November 30 - 11:00AM to 4:00 PM
11/21/2019
-
Travel Log Book Workshop
Instructor: Amy Becraft | Preserve your unique travel experience in a place that is as unique as you are. Create your own blank travel log book for your next trip or use it as a foundation for a previous one. Learn the basics of bookbinding using an accordion construction, the pamphlet stitch, and folding and scoring paper to create unique pockets and fold-outs for your mementos, ticket stubs, and receipts. Choose between an assortment of papers for journaling such as ledger, lined, graph, and blank paper. Explore multiple ways to close, fasten and secure different book sections to create your unique platform for a travel mashup! Please register in advance.
Admission/Cost:
$94 - $109
Location:
Bravo School of Art South Park
2963 Beech Street
San Diego, CA 92102
MAP
Dates and times:
Thursday, November 21 - 10:00 AM to 3:00 PM
Sunday, December 8 - 10:00 AM to 3:00 PM
Today's Date
IN PRINT SINCE 2006
Music From Everywhere!

Support Our Mission
Buy Stuff at Amazon!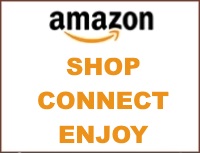 Published By:
Participant Observer Staff
Section Editors, Writers and Contributors: Sharon Payne, Ana Alvarez,
Cecilia Xinyu Cai, Jaehyeon Ahn
Spanish Translations: Ana Alvarez, Programming: Rachel Duncan
Associate Editors: Christa Parrish, Katie Tonellato
Editor in Chief: Tom Johnston-O'Neill
Orgs and Causes in San Diego
Join Our Team!