Calendar
<
January, 2020
>

Recommended
Coming Soon...
Saturday, Jan 25
All Day
Ongoing and Extended Events
10:00 AM
San Diego Tết Festival
10:00 AM
Lunar New Year at SeaWorld
11:00 AM
2nd Annual Australia Day
11:00 AM
Balboa Park Chinese New Year Festival
1:00 PM
Discussion: No Human Being is Illegal
2:00 PM
Talk: A Child's POV of the Nazis
2:00 PM
Shen Yun Chinese Music and Dance
2:00 PM
Stage: Bloomsday
3:00 PM
Stage: The Great Leap
5:30 PM
Celebration: Chinese Lunar New Year Banquet 2020
6:00 PM
Year of the Rat Art Show
6:30 PM
Dance: Lakshmi Basile
6:30 PM
Music: Matrida Umoja Band
7:00 PM
Dance: Zikr With Whirling Dervishes
8:00 PM
Music: Railroad Earth
8:00 PM
Stage: Bloomsday
8:00 PM
Stage: Mama Mia!
8:00 PM
Stage: Italian American Reconciliation
8:00 PM
Stage: The Great Leap
10:00 PM
International Student Festival (WARNING)
Sunday, Jan 26
All Day
Ongoing and Extended Events
10:00 AM
Lunar New Year at SeaWorld
11:00 AM
San Diego Tết Festival
11:00 AM
Balboa Park Chinese New Year Festival
12:00 PM
Hands On Kimchi Workshop
12:00 PM
Stage: Mama Mia!
1:00 PM
Maki Ishiwata Workshop
1:00 PM
Voices Of Hope: Survivors Of The Holocaust Share Their Stories
2:00 PM
Stage: The Great Leap
2:00 PM
Stage: Bloomsday
2:00 PM
Stage: Italian American Reconciliation
2:00 PM
Shen Yun Chinese Music and Dance
3:30 PM
Stage: Mama Mia!
3:30 PM
Indian Cultural Art Showcase
7:00 PM
Django JazzFest
7:00 PM
Stage: Bloomsday
Monday, Jan 27
All Day
Ongoing and Extended Events
7:30 PM
Book Signing: Jeanine Cummins
Tuesday, Jan 28
All Day
Ongoing and Extended Events
6:30 PM
Talk: Symbols Of The French Language
7:30 PM
Book Signing: Yangsze Choo
Wednesday, Jan 29
All Day
Ongoing and Extended Events
11:00 AM
Poetry for the People: African Americans
7:30 PM
Music: Lerner-Moguilevsky Duo
7:30 PM
Stage: The Great Leap
Thursday, Jan 30
All Day
Ongoing and Extended Events
6:00 PM
Cine En Sherman & Humano Film Festival
6:30 PM
Sushi Making Class
7:00 PM
Italian Film: Maccheroni
7:00 PM
South Korean Pop Supergroup: SuperM
7:00 PM
Book: Between Two Fires
7:00 PM
Human Rights Film Festival
7:30 PM
Stage: The Great Leap
8:00 PM
Music: Sergio Mendes
8:00 PM
Stage: Bloomsday
Friday, Jan 31
All Day
Ongoing and Extended Events
3:00 PM
Bojo's Place: A Musical Revue
7:00 PM
Book Signing: Isabel Allende
7:00 PM
Music: Kimba Light
7:00 PM
Human Rights Film Festival
8:00 PM
Bojo's Place: A Musical Revue
8:00 PM
Stage: Bloomsday
8:00 PM
Stage: Italian American Reconciliation
8:00 PM
Stage: The Great Leap
Saturday, Feb 1
All Day
Ongoing and Extended Events
10:00 AM
6th Annual Cuyamaca College POWWOW
10:00 AM
Lunar New Year at SeaWorld
12:00 PM
Human Rights Film Festival
2:00 PM
Music: Ozokidz
2:00 PM
Staged Reading: Hand Under Hand
2:00 PM
Stage: Bloomsday
2:30 PM
DIY Miso Making Workshop
3:00 PM
Stage: The Great Leap
7:00 PM
Italian Film: The Girl in the Fog (La Ragazza Nella Nebbia)
7:15 PM
Viennese Nights: A Grand Victorian Ball
7:30 PM
Ludmila Peterkova String Quartet
8:00 PM
Stage: Bloomsday
8:00 PM
Stage: Italian American Reconciliation
8:00 PM
Stage: The Great Leap
9:00 PM
Comedy: Mike Salazar
Sunday, Feb 2
All Day
Ongoing and Extended Events
10:00 AM
Lunar New Year at SeaWorld
2:00 PM
Stage: Italian American Reconciliation
2:00 PM
Stage: Bloomsday
3:00 PM
Bojo's Place: A Musical Revue
7:00 PM
Ethnic Heritage Ensemble
7:00 PM
Stage: Bloomsday
Monday, Feb 3
All Day
Ongoing and Extended Events
Tuesday, Feb 4
All Day
Ongoing and Extended Events
Wednesday, Feb 5
All Day
Ongoing and Extended Events
11:00 AM
Poetry for the People: African Americans
7:30 PM
Stage: The Great Leap
Thursday, Feb 6
All Day
Ongoing and Extended Events
7:30 PM
Stage: The Great Leap
Friday, Feb 7
All Day
Ongoing and Extended Events
8:00 PM
Stage: Italian American Reconciliation
8:00 PM
Stage: The Great Leap
Music/Dance
International Music, Dance and More!
---
Calendar
09/22/2019
-
Music: Herb Alpert and Lani Hall
Trumpeter Herb Alpert and the Tijuana Brass band garnered six Grammy's, remained in Billboard's Top 10 for 81 consecutive weeks, and have nearly 30 discs recognized as gold or platinum for their work in the arts.
In his 60 years of experience as a musician he has collaborated with hundreds of high profile artists, and been featured at events like the Superbowl and the Olympics.
Take the chance to witness a living legend in brass performance.
Lani has the distinction of recording more than 22 albums in three different languages, four alongside her husband, and in 1983 she sang the title song for the James Bond film, "Never Say Never Again."
In 1986 Hall earned her first Grammy Award for Best Latin Pop Performance for her album, "Es Facil Amar".
Her second Grammy was as a producer of Herb Alpert's "Steppin' Out" album that was awarded in January 2014.
After establishing a successful solo career in music and becoming a wife and mother, Lani began to explore new creative outlets for her writing.
"Emotional Memoirs & Short Stories" is her first book.
Admission/Cost:
$50
Location:
Humphreys by the Bay
2241 Shelter Island Drive
San Diego, CA 92106
MAP
Sunday, September 22 - 8:00 PM
01/26/2020
-
Indian Cultural Art Showcase
December is known as the music and dance month in India (known as Margazhi) and, in recent years, the word "Margazhi" has become synonymous with the celebration of Indian arts.
Being an ocean away, one does not need to stray far to experience the uplifting energy of Indian classical performing arts.
With many local artists, San Diego's second "Margazhi Utsavam," an Indian Cultural Art Showcase, boasts to include music, dance, storytelling, short talks, games and food!
Our showcase strives to provide an engaging, interactive and educational environment for the audience to enjoy.
Admission/Cost: FREE but need to
RSVP
Location:
Shiva Vishnu Temple MPR
9252 Miramar Rd
San Diego, CA 92126
MAP
Sunday, January 26 - 3:30 PM
01/31/2020
-
Music: Kimba Light
Kimba Light. Infectious Cuban rhythm is a guarantee with Kimba Light performing.
Easily considered one of the top Latin groups in San Diego, the band consists of members born in Cuba as well as here in the US.
You can expect an upbeat and positive energy that encourages people to get on their feet and move!
Admission/Cost: FREE
Location:
California Center for the Arts, Escondido
340 N. Escondido Boulevard
Escondido, CA 92025
MAP
Friday, January 31 - 7:00 PM
02/01/2020
-
Ludmila Peterkova String Quartet
Join us in a historical elegant arts&crafts theater for a special classical concert featuring an international soloist from the Czech Republic, a renown accomplished clarinetist Ludmila Peterkova, and an excellent vibrant string quartet consisting from members of the San Diego Symphony: Jisun Yang, Yumi Cho, Andrew Hayhurst and Jason Karlyn.
You can enjoy Mozart's clarinet quintet, presented on a baset clarinet, and Brahm's string quartet, among other pieces. A dynamic, welcoming host will help you feel comfortable and informed!
It is a musical occasion that inspires and offers wonderful social opportunities! It is hard to find excellent classical concerts in small pleasant settings, join us and allow us to inspire you.
Admission/Cost:
$22 to $27
Location:
Point Loma Assembly Hall
3035 Talbot Street
San Diego, CA 92106
MAP
Saturday, February 1 - 7:30 PM to 9:30 PM
02/01/2020
-
Music: Ozokidz
If you've ever attended an Ozomatli concert, you know it's sort of like being swept up in a Disneyland parade for adults.
The unclassifiable L.A. band -- OK, call its members Latino-hip-hop-reggae-rockers, if you must -- is known for a kinetically feel-good performance style that has set audiences swaying and jumping from L.A. to Myanmar, where Ozo once toured on behalf of the U.S. State Department.
Admission/Cost:
$15
Location:
Music Box
1337 India Street
San Diego, CA 92101
MAP
Saturday, February 1 - 2:00 PM
01/29/2020
-
Music: Lerner-Moguilevsky Duo
Direct from Argentina, this brilliant duo presents a stellar blend of klezmer, Argentinean folk music, tango and jazz improvisation.
Their stunning virtuosity on flutes, bagpipe, duduk (wind instrument), clarinet, bass clarinet, soprano sax, harmonica, accordion, piano and percussion makes them sound more like an orchestra than a duet.
For over two decades, they have brought audiences to their feet from Poland to Canada with breathtaking intensity.
Admission/Cost:
$33 to $52
Location:
Lawrence Family Jewish Community Center
4126 Executive Drive
San Diego, CA 92037
MAP
Wednesday, January 29 - 7:30 PM
01/25/2020
-
Dance: Zikr With Whirling Dervishes
Zikr will be led by Sheikh Serif Catalkaya of the Rifa'i-Marufi Sufi Order.
Sheik Catalkaya is visiting from Turkey, and has brought along whirling dervishes.
All are welcome; Zikr is a participatory event. Suggested donation $25.00 at the door.
Admission/Cost: FREE -
$25
Location:
Dance Place San Diego
2650 Truxtun Road #106
San Diego, CA 92106
MAP
Saturday, January 25 - 7:00 PM to 10:00 PM
01/26/2020
-

Django JazzFest
Annual Django JazzFest - Vocalist Allison Adams Tucker celebrates the life & music of French "Hot Club" gypsy jazz founder Django Reinhardt. Featuring guitarists Patrick Berrogain & Joe Amato, bassist Evona Wascinski, & violinist David Morales Boroff.
Also featuring a special performance by the Mission Bay High School Gypsy Jazz Quartet led by director Jean-Paul Balmat featuring Piatt Pund violin, Noah Kapchinske guitar, Christian Rodriguez guitar, & Connor Gilbert bass.
Admission/Cost: $20 General Admission - cash or Venmo at the door
Location:
Dizzy's Jazz
Musicians Association Bldg
1717 Morena Blvd
San Diego, CA
MAP
Sunday, January 26 - 7:00 PM to 9:00 PM
For more information, please visit:
www.dizzysjazz.com
01/30/2020
-
South Korean Pop Supergroup: SuperM
South Korean pop supergroup SuperM comes to the Viejas Arena January 30.
Admission/Cost:
$50 to $229
Location:
Viejas Arena
5500 Canyon Crest Dr
San Diego, CA
MAP
Thursday, January 30 - 7:00 PM
02/02/2020
-
Ethnic Heritage Ensemble
Black Future Month featuring Ethnic Heritage Ensemble, Raise The Spirit! Tour 2020. Opening Act: Dave Millard's WorldBeat Sound Sanctuary Quartet.
The Ethnic Heritage Ensemble has toured internationally, as well as recorded enumerable celebrated projects over the last 45 years.
Admission/Cost:
$12 to $15
Location:
WorldBeat Cultural Center
2100 Park Boulevard
San Diego, CA 92101
MAP
Sunday, February 2 - 7:00 PM to 9:00 PM
Today's Date
IN PRINT SINCE 2006
Music From Everywhere!

Support Our Mission
Buy Stuff at Amazon!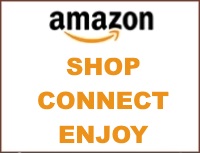 Published By:
Participant Observer Staff
Section Editors, Writers and Contributors: Sharon Payne, Ana Alvarez,
Cecilia Xinyu Cai, Jaehyeon Ahn
Spanish Translations: Ana Alvarez, Programming: Rachel Duncan
Associate Editors: Christa Parrish, Katie Tonellato
Editor in Chief: Tom Johnston-O'Neill
Orgs and Causes in San Diego
Join Our Team!