Calendar
<
September, 2019
>
Coming Soon...
Friday, Sep 20
All Day
Ongoing and Extended Events
8:00 AM
Discussion: Innovation in the Cali Baja Region
10:00 AM
Talk: Magritte & Surrealist Works
5:00 PM
Talk: A Journey into Magical Realism
6:00 PM
Film: Coco
7:00 PM
German Film: Home from Home
7:00 PM
Music: Volver, Volver II
7:00 PM
Comedy: Pambansang Kolokoy, Boss Ka-Reppa, and PinoyEgoy
7:00 PM
Stage: Disney's Mulan Jr.
7:00 PM
Iranian Film: Nahid
7:30 PM
Stage: Mama Mia!
7:30 PM
Russian Ballet: Swan Lake
8:00 PM
Stage: The Winter's Tale
8:00 PM
Stage: Hamlet
8:00 PM
Stage: Intimate Apparel
8:00 PM
Stage: Hershey Felder as Monsieur Chopin
Saturday, Sep 21
All Day
Ongoing and Extended Events
9:00 AM
25th Annual Pacific Islander Festival
10:00 AM
Vista Viking Festival
10:00 AM
Adams Avenue Street Fair
12:00 PM
Taste Of South Park
12:30 PM
Dance: Harvest Festival
2:00 PM
Stage: The Winter's Tale
2:00 PM
Filipino Traditional Music & Dance Demo & Workshop
2:00 PM
Stage: Hershey Felder as Monsieur Chopin
3:00 PM
Stage: Intimate Apparel
4:00 PM
Book Discussion: Halal If You Hear Me
5:00 PM
Sewa Annual Dance Fundraiser
7:00 PM
Film: Vincent, The True Story Of Vincent Van Gogh
7:00 PM
Comedy: IM Hussein
7:30 PM
Stage: Mama Mia!
8:00 PM
Jewish Short Film Festival
8:00 PM
Music: Patrizio Buanne
8:00 PM
Film Double Feature: Microcastillo And Mente Revolver
8:00 PM
Music: Bamboo Una Mas
8:00 PM
Stage: Hamlet
8:00 PM
Stage: The Winter's Tale
8:00 PM
Stage: Intimate Apparel
8:00 PM
Stage: Hershey Felder as Monsieur Chopin
Sunday, Sep 22
All Day
Jewish Short Film Festival
All Day
Ongoing and Extended Events
9:00 AM
25th Annual Pacific Islander Festival
10:00 AM
Adams Avenue Street Fair
10:30 AM
German Film: Emil and the Detectives
12:00 PM
Tianguis De La Raza (Artisan Market)
12:30 PM
Dance: Harvest Festival
2:00 PM
Stage: Mama Mia!
2:00 PM
Stage: Intimate Apparel
2:00 PM
Stage: The Winter's Tale
2:00 PM
Stage: Hershey Felder as Monsieur Chopin
3:00 PM
Stage: Hamlet
4:00 PM
Music: The Pirates Of Penzance
6:00 PM
Music: Lucibela, Cape Verde's Voice-of-Gold
7:00 PM
Staged Reading: King Lear
8:00 PM
Music: Herb Alpert and Lani Hall
Monday, Sep 23
All Day
Ongoing and Extended Events
Tuesday, Sep 24
All Day
Ongoing and Extended Events
1:00 PM
Film: Moka
7:30 PM
Rom-Com Rendezvous Rendezvous with Sonali Dev, Alisha Rai . . .
7:30 PM
Stage: Hershey Felder as Monsieur Chopin
Wednesday, Sep 25
All Day
Ongoing and Extended Events
6:30 PM
Film: Coco
7:30 PM
Stage: Hershey Felder as Monsieur Chopin
Thursday, Sep 26
All Day
Ongoing and Extended Events
4:00 PM
Film: The Icebox
6:00 PM
Soaring Eagles Pow Wow Dance Class
6:00 PM
Music: Southern Scratch
7:00 PM
Stage: Noura
7:30 PM
Stage: Intimate Apparel
8:00 PM
Stage: Noura
8:00 PM
Stage: The Winter's Tale
8:00 PM
Stage: Hershey Felder as Monsieur Chopin
Friday, Sep 27
All Day
Ongoing and Extended Events
7:00 PM
Stage: Just Like Us
7:00 PM
Japanese Film: Late Spring
7:30 PM
Music: Alejandro Sanz
7:30 PM
Stage: Mama Mia!
8:00 PM
Stage: Man of La Mancha
8:00 PM
Stage: Noura
8:00 PM
Stage: The Winter's Tale
8:00 PM
Stage: Hamlet
8:00 PM
Stage: Intimate Apparel
8:00 PM
Stage: Hershey Felder as Monsieur Chopin
Saturday, Sep 28
All Day
Ongoing and Extended Events
10:00 AM
North San Diego Latino Book & Family Festival
11:00 AM
San Diego Cabrillo Festival
2:00 PM
Stage: Hershey Felder as Monsieur Chopin
3:00 PM
Stage: Intimate Apparel
3:30 PM
Film: Island Soldier
7:00 PM
Stage: Just Like Us
7:30 PM
Stage: Mama Mia!
8:00 PM
Film: Yesterday
8:00 PM
Stage: Noura
8:00 PM
Stage: The Winter's Tale
8:00 PM
Stage: Hamlet
8:00 PM
Stage: Man of La Mancha
8:00 PM
Stage: Intimate Apparel
8:00 PM
Stage: Hershey Felder as Monsieur Chopin
Sunday, Sep 29
All Day
Ongoing and Extended Events
8:00 AM
San Diego International Dragon Boat Race
1:30 PM
Book Signing: Iris Yang
2:00 PM
Stage: Man of La Mancha
2:00 PM
Stage: Just Like Us
2:00 PM
Film: The Taming of the Shrew
2:00 PM
Stage: The Winter's Tale
2:00 PM
Stage: Mama Mia!
2:00 PM
Stage: Intimate Apparel
2:00 PM
Stage: Hershey Felder as Monsieur Chopin
3:00 PM
Stage: Hamlet
5:00 PM
Music: Bho Shambo
6:00 PM
Film: Aladdin (2019)
7:00 PM
Music: Maná
7:00 PM
Stage: Noura
7:30 PM
Music: Maná
Monday, Sep 30
All Day
Ongoing and Extended Events
6:00 PM
Oktoberfest Beer, Cheese & Sausage Tasting
Tuesday, Oct 1
All Day
Ongoing and Extended Events
7:30 PM
Stage: Hershey Felder as Monsieur Chopin
Wednesday, Oct 2
All Day
Ongoing and Extended Events
7:00 PM
Stage: Noura
7:00 PM
Stage: Just Like Us
7:30 PM
Stage: Man of La Mancha
7:30 PM
Stage: Hershey Felder as Monsieur Chopin
Thursday, Oct 3
All Day
Ongoing and Extended Events
7:00 PM
Stage: Noura
7:00 PM
Stage: Just Like Us
7:30 PM
Stage: Man of La Mancha
7:30 PM
Stage: Intimate Apparel
8:00 PM
Stage: Noura
8:00 PM
Stage: The Winter's Tale
8:00 PM
Stage: Hershey Felder as Monsieur Chopin
Uncategorized
No description available.
---
Calendar
03/11/2019
-
Ongoing and Extended Events
Spotlight
•
One Book - One San Diego Events
Stage
•
Amadeus
Until September 29, 2019
•
The Virgin Trial
Until October 6, 2019
•
Kiss My Aztec
Until October 13, 2019
* Note: newest and shorter run productions can be found in our regular calendar listings.
Exhibitions and Art
•
Art of East Asia
Until December 31, 2019
•
Art Of The 20th Century
Ongoing until December 31, 2019
•
German Expressionism
Ongoing until December 31, 2019
•
Barrio Art Crawl
Ongoing, every 2nd Saturday of each month
Places
•
Free Admission to Japanese Friendship Garden
Ongoing, 3rd Tuesday of each month
•
Walking Tour of Asian Pacific Historic District
Ongoing, every 2nd Saturday of each month
•
Chicano Park Tour
Ongoing Saturdays and Sundays
Kids
•
Kids Meet Mandarin
Ongoing Fridays
•
Chinese Storytime
Ongoing Mondays
•
Spanish Storytime
Ongoing Mondays
•
Bilingual Storytime
Ongoing Fridays
Classes and Workshops
•
Capoeira Angola de Sao Bento Grande
Ongoing Saturdays
•
Mahjong Lessons
Ongoing Thursdays
•
Emei Qigong Practice
Ongoing Saturdays
•
Kokedama Workshop
Ongoing every 1st and 3rd Tuesday
•
Irish Gaelic Conversation Circle
Ongoing Tuesdays
•
Tai Chi Workshop
Ongoing Saturdays
09/11/2019
-
Stage: The Virgin Trial
In this thriller, the young Elizabeth navigates a labyrinth of political and sexual intrigue in the Tudor court that threatens her freedom- and even her life. After the death of both her parents, 15-year-old Elizabeth I must defend herself against cutting accusations of plotting to kill her brother, the king, and having an illicit affair with her stepfather.
Admission/Cost:
$25 - $55
Location:
Cygnet Theatre
4040 Twiggs Street
San Diego, CA 92110
MAP
Dates and times:
Ongoing September 11 to October 6, 2019
Wednesdays and Thursdays - 7:30 PM
Fridays - 8:00 PM
Saturdays - 3:00 PM & 8:00 PM
Sundays - 2:00 PM & 7:00 PM
09/20/2019
-
Discussion: Innovation in the Cali Baja Region
Join The San Diego Diplomacy Council, in partnership with Global Ties U.S. and the U.S. Department of State, for locally and globally focused conversations that inspire engagement on issues impacting the Cali Baja region. Together, we will foster connections and growth in the international exchange community, as well as celebrate the critical role that public and citizen diplomacy exchange programs play in building a more peaceful, prosperous binational region and world. The Summit will convene local, national, and international leaders in business, government, and nonprofit sectors. The theme, Innovation in the Cali Baja Region and Beyond, will focus on:
● Binational Innovation: Learn how regional leaders are working collaboratively across our border in the fields of education, technology, and government to enhance innovation and accelerate progress in the Cali Baja region.
● Stories from Program Alumni: Hear first-hand stories from alumni about how their exchange experiences forever changed their perceptions, their future decisions, and their life trajectories.
● Border Tour: Visit the U.S.-Mexico border to understand to the world's busiest land border crossing from the nuanced perspectives of the security, human rights, and business communities.
● Youth Track: San Diego area university and high school students will also be invited to attend a special youth track of our summit which will include an interactive border security simulation and discussion of careers in public diplomacy or foreign affairs.
Admission/Cost:
$40 - $95
Location:
Intercontinental Hotel
901 Bayfront Court
San Diego, CA 92101
MAP
Friday, September 20 - 8:00 AM to 5:00 PM
09/24/2019
-
Rom-Com Rendezvous Rendezvous with Sonali Dev, Alisha Rai . . .
Warwick's will host Sonali Dev, Alisha Rai, and Kristin Rockaway for a Rom Com Rendezvous moderated by Tessa Dare. They will discuss and sign their new books, Pride, Prejudice and Other Flavors (Dev), The Right Swipe (Rai), How to Hack a Heartbreak (Rockaway), and The Wallflower Wager (Dare).
Reserved Seating is available when any of the four authors' newest books is pre-ordered from Warwick's for the event. Please call: (858) 454-0347 for details.
Admission/Cost: FREE
Location:
Warwick's Bookstore
7812 Girard Ave
La Jolla, CA 92037
MAP
Tuesday, September 24 - 7:30 PM
09/20/2019
-
Comedy: Pambansang Kolokoy, Boss Ka-Reppa, and PinoyEgoy
Come and enjoy a night of comedy and music with Filipino comedians Pambansang Kolokoy and Boss Ka-Reppa in beautiful San Diego.
Admission/Cost:
$39 - $59
Location:
Four Points by Sheraton
8110 Aero Dr
San Diego, CA 92123
MAP
Friday, September 20 - 7:00 PM to 9:00 PM
09/21/2019
-
Comedy: IM Hussein
A Nigerian scammer promises Im Hussein and Abou Hussein $1.5 million, with strings attached. The two fall for the swindle and deplete their savings account to comply. Confusion reigns when an African man arrives with a shocking claim. Then the authorities come to investigate. And yet another African shows up, adding to the carnival of chaos, laced generously with Im Hussein's signature comedic input.
Admission/Cost:
$72 - $87
Location:
Joan B. Kroc Theatre Performing Arts
6611 University Ave
San Diego, CA 92115
MAP
Saturday, September 21 - 7:00 PM to 10:00 PM
09/19/2019
-
Stage: Hershey Felder as Monsieur Chopin
Join beloved artist Hershey Felder at a strictly limited engagement celebrating one of the world's greatest composers in Hershey Felder as Monsieur Chopin. Originally created in 2006, following a sold-out national tour, this intimate theatrical event returns to San Diego in a new updated production featuring the romantic story and music of the Polish pianist-composer, Fryderyk Chopin. The story begins at Chopin's salon in Paris where Monsieur Chopin will teach a piano lesson that actually took place in March 1848, just days after the February 1848 revolution. As the piano lesson unfolds, he reveals secrets about the art of the piano and composition, as well as secrets about himself. In this reprisal, Hershey Felder revisits Monsieur Chopin and delves deep into the music and psyche of the man, considered by his contemporaries, and now by history, as the true "Poet of the Piano." As he did last year with Beethoven, Hershey Felder will feature some of the composer's most beautiful enduring music while entertaining us in his unique and theatrical style, as only Hershey can.
Admission/Cost:
$71 - $109
Location:
San Diego Repertory Theatre
79 Horton Plaza
San Diego, CA 92101
MAP
Dates and times:
Ongoing until October 6
Tuesdays & Wednesdays - 7:30 PM
Thursdays, Fridays & Saturdays - 8:00 PM
Saturdays & Sundays - 2:00 PM
09/21/2019
-
25th Annual Pacific Islander Festival
Pacific Islander Festival showcases the cultures and customs of Melanesia, Micronesia and Polynesia with entertainment, food, music and specialty crafts.
Admission/Cost: FREE
Location:
Mission Bay's Ski Beach
Vacation Road
San Diego, CA 92109
MAP
Dates and times:
Saturday, September 21 - 9:00 AM to 4:00 PM
Sunday, September 22 - 9:00 AM to 4:00 PM
09/29/2019
-
Music: Maná
Having formed in Guadalajara, Mexico in 1986, the quartet of Fher Olvera, Alex González, Sergio Vallín and Juan Calleros have gone on to be global envoys for the Latin Rock genre, while selling over 40 million albums. Here in the United States, Maná holds an impressive nine #1 albums and ten #1 singles, more than any other band in the history of Billboard's "Hot Latin Songs" chart.
Admission/Cost: FREE
Location:
North Island Credit Union Amphitheatre
2050 Entertainment Circle
Chula Vista, CA 91911
MAP
Sunday, September 29 - 7:30 PM
09/26/2019
-
Music: Southern Scratch
Southern Scratch is only the best known of innumerable chicken scratch bands that are now flooding dance halls in the Southwest. Headed by Ron Joaquin, son of legendary waila musician Angelo Joaquin, this Native American-Southwestern crossover is exclusively instrumental and is performed to be danced to. For more than 50 years the Joaquin name has been synonymous with the very best of waila - the popular dance music of the Tohono O'odham ("Desert People") of the Sonoran desert. Waila dances start at sunset and last until dawn as the People dance to polkas, cumbias, mazurkas, boleros, shottisches and other couple dances performed on saxophone, guitar, bass, bajo sexto, percussion and drums as well as the occasional vocals. While we won't be going until dawn, we will be dancing the night away with Southern Scratch.
Admission/Cost: FREE
Location:
California Center for the Arts
340 N. Escondido Blvd.
Escondido, CA 92025
MAP
Thursday, September 26 - 6:00 PM
Today's Date
IN PRINT SINCE 2006
Music From Everywhere!

Support Our Mission
Buy Stuff at Amazon!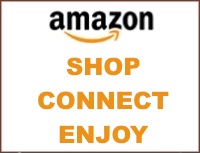 Published By:
Music of the Month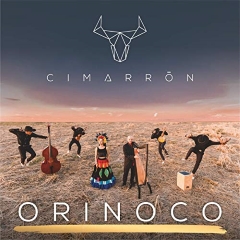 Orinoco
by Cimarrón
Participant Observer Contributors
Section Editors, Writers and Contributors: Sharon Payne, Dolores Donovan, Edwin Ching, Liam Fox, Ana Alvarez
Spanish Translations: Ana Alvarez, Programming: Hera Siddiqui
Associate Editors: Christa Parrish
Editor in Chief: Tom Johnston-O'Neill
Orgs and Causes in San Diego
Join Our Team!