Calendar
<
November, 2019
>
Coming Soon...
Friday, Nov 15
All Day
Ongoing and Extended Events
8:30 AM
Building Peace Conference
2:00 PM
Stage: Cambodian Rock Band
4:00 PM
SD Asian Film Festival
5:00 PM
Food & Drink: A Taste of Italy
6:00 PM
Stage: Hamlet
7:00 PM
Stage: All is Calm -The Christmas Truce of 1914
7:00 PM
Staged Reading: Blue Period
7:00 PM
Stage: Eurydice
7:30 PM
Stage: Texas in Paris
8:00 PM
Music: Los Amigos Invisibles
8:00 PM
Film: The Farewell
8:00 PM
Stage: Hold These Truths
8:00 PM
Stage: And Neither Have I Wings To Fly
8:00 PM
Stage: Ring Around the Moon
8:00 PM
Music: Bach, Bloch & Don Quixote
8:00 PM
Stage: Sense and Sensibility
8:00 PM
Stage: Mama Mia!
8:00 PM
Stage: Around the World in 80 Days
9:00 PM
Music: Beatles VS Stones
Saturday, Nov 16
All Day
Ongoing and Extended Events
8:00 AM
CTA Culturally Responsive Education Symposium
8:30 AM
Building Peace Conference
12:30 PM
SD Asian Film Festival
1:00 PM
Filmed Ballet: Madama Butterfly
2:00 PM
Stage: Cambodian Rock Band
2:30 PM
DIY Miso Making Workshop
3:00 PM
Music: The Wailers
3:00 PM
Talk: An Introduction to Arab Culture
3:00 PM
Scandinavian Lutefisk/Meatball Dinner
4:00 PM
Stage: All is Calm -The Christmas Truce of 1914
4:00 PM
Music: Hector Villa-Lobos Celebration
6:00 PM
Stage: Hamlet
6:30 PM
Filmed Ballet: Madama Butterfly
7:00 PM
Italian Film: Investigation of a Citizen Above Suspicion
7:00 PM
Fantasie Theater: A Renaissance Spektakular
7:00 PM
Benefit Concert to Aid Immigrants and Refugees
7:00 PM
Stage: Eurydice
7:00 PM
Stage: All is Calm -The Christmas Truce of 1914
8:00 PM
Film: The Farewell
8:00 PM
Stage: Sense and Sensibility
8:00 PM
Stage: Mama Mia!
8:00 PM
Stage: Disney's My Son Pinocchio Jr.
8:00 PM
Stage: Around the World in 80 Days
8:00 PM
Stage: Ring Around the Moon
Sunday, Nov 17
All Day
Ongoing and Extended Events
10:30 AM
German Film: The Flying Classroom
12:00 PM
Stage: Disney's My Son Pinocchio Jr.
1:00 PM
Unveiling New Mural At Chicano Park
2:00 PM
Stage: Eurydice
2:00 PM
Stage: And Neither Have I Wings To Fly
2:00 PM
Stage: Ring Around the Moon
2:00 PM
Music: Bach, Bloch & Don Quixote
2:00 PM
Stage: Texas in Paris
2:00 PM
Stage: Sense & Sensibility
2:00 PM
Stage: Cambodian Rock Band
2:00 PM
Stage: Around the World in 80 Days
2:30 PM
Stage: Disney's My Son Pinocchio Jr.
3:00 PM
Sound Of Music Sing-a-Long
5:00 PM
Stage: All is Calm -The Christmas Truce of 1914
7:00 PM
Stage: Cambodian Rock Band
7:00 PM
Stage: Hold These Truths
7:00 PM
Music: Hector Villa-Lobos Celebration
Monday, Nov 18
All Day
Ongoing and Extended Events
4:00 PM
Book Discussion: Sudipta Sen
6:00 PM
A Conversation On Immigration
Tuesday, Nov 19
All Day
Free Admission to Japanese Friendship Garden
All Day
Ongoing and Extended Events
2:00 PM
French Language Conference & Job Fair
6:00 PM
Demonstration: Japanese Floral Design
7:00 PM
Victoria Martino Lectures on Matisse
7:30 PM
Stage: Cambodian Rock Band
7:30 PM
Stage: Ring Around the Moon
Wednesday, Nov 20
All Day
Ongoing and Extended Events
8:30 AM
Symposium: Archaeology in Israel
12:00 PM
Talk: The Racism of Antisemitism
7:00 PM
Astana Ballet
7:00 PM
The Horszowski Trio: From Prague to Moscow
7:00 PM
International Chocolate Tasting
7:30 PM
Stage: Cambodian Rock Band
Thursday, Nov 21
All Day
Ongoing and Extended Events
6:00 AM
Doctors Without Borders Recruitment Info Session
9:30 AM
Symposium on the Indigenous Language Communities of the Californias
7:00 PM
Stage: Eurydice
7:30 PM
Linda Blair Lectures on Jan Van Eyck
7:30 PM
Stage: Around the World in 80 Days
8:00 PM
Music: Gingee
8:00 PM
Stage: Cambodian Rock Band
8:00 PM
Stage: Hold These Truths
Friday, Nov 22
All Day
Ongoing and Extended Events
9:30 AM
Kumeyaay Community Garden Unveiling Ceremony
2:00 PM
Stage: Cambodian Rock Band
3:30 PM
Wonderfront Music & Arts Festival
6:00 PM
Fiesta Santa Cecilia Fundraiser Mariachi Concert
7:00 PM
Comedy: George Lopez
7:00 PM
Stage: Eurydice
7:30 PM
Stage: Texas in Paris
8:00 PM
Stage: Around the World in 80 Days
8:00 PM
Stage: And Neither Have I Wings To Fly
8:00 PM
Stage: Hold These Truths
Saturday, Nov 23
All Day
Ongoing and Extended Events
12:00 AM
Midnight & Matinee - AKIRA in Japanese w/ English Subtitles
10:00 AM
Indigo Dye & Shibori Workshop
11:45 AM
Wonderfront Music & Arts Festival
2:00 PM
Stage: Cambodian Rock Band
7:00 PM
Stage: Eurydice
7:30 PM
Stage: Texas in Paris
8:00 PM
Music: Hirie
8:00 PM
Stage: Around the World in 80 Days
8:00 PM
Stage: And Neither Have I Wings To Fly
8:00 PM
Stage: Hold These Truths
Sunday, Nov 24
All Day
Ongoing and Extended Events
11:45 AM
Wonderfront Music & Arts Festival
2:00 PM
Stage: Hold These Truths
2:00 PM
Stage: Cambodian Rock Band
2:00 PM
Stage: Around the World in 80 Days
2:00 PM
Stage: Texas in Paris
2:00 PM
Stage: And Neither Have I Wings To Fly
6:00 PM
Lebanese Independence Day Banquet
7:00 PM
Stage: Cambodian Rock Band
7:00 PM
Stage: Hold These Truths
11:00 PM
Midnight & Matinee - AKIRA in Japanese w/ English Subtitles
Monday, Nov 25
All Day
Ongoing and Extended Events
Tuesday, Nov 26
All Day
Ongoing and Extended Events
7:00 PM
Victoria Martino Lectures on Matisse
7:30 PM
Stage: Cambodian Rock Band
Wednesday, Nov 27
All Day
Ongoing and Extended Events
7:30 PM
Stage: Cambodian Rock Band
Thursday, Nov 28
All Day
Ongoing and Extended Events
7:30 PM
Stage: Around the World in 80 Days
8:00 PM
Stage: Cambodian Rock Band
Calendar
Conference: Feminist World-Building in Japanese Cinema
Across the production, criticism and scholarship of Japanese cinema, there remains startlingly little feminist work. We might attribute this to who controls the means of cinematic production in the Japanese film industry, to Japan's starkly gendered division of labor, to the limitations on film content that these structural conditions reproduce, to the flows that gender film audiences, or to the systems that assign value with the academy, privileging certain narratives, actors, voices, etc. Whatever the calculus, in Japanese cinema as elsewhere, we have arrived at a moment of what Sara Ahmed recently described as feminist snap, that breaking point when she[/we/you/I] just can't take it anymore and when feminist work seems more necessary than ever. Interested as much in film practice as film criticism, theory and scholarship, we ask: what are feminisms in the context of Japanese cinema? What, now, can feminist knowledges help us address or even rectify in Japanese cinema? What might they be insufficient to address? What prompts a split between the study of gender and sexuality in Japanese cinema and a feminist politic? What forms of intersectionality, transnationality, and comparison does a feminist take on Japanese cinema necessitate? We invite you to join us in an exercise of creative and affirmative world-building (Ahmed) in, through, and with Japanese cinema.

Session Schedule:

Thursday, May 2
4:00 PM to 5:45 PM - Film: Body Trouble: Otoko ga Onna ni Naru Byoki (Sachi Hamano, 2015, 92min)

6:15 PM to 8:15 PM - Film: Yukiko san no Ashioto (Sachi Hamano, 2019, 112min) U.S. Premiere!

8:15 PM to 8:45 PM - Q&A with Sachi Hamano (Director) and Kuninori Yamazaki (Screenwriter)

Friday, May 3
9:30 AM to 9:45 AM - Welcome & Introduction with Kim Icreverzi and Daisuke Miyao

9:45 AM to 11:30 AM - Panel 1: Feminist Authorship out of Gender Trouble
Ayako Saito: When Actresses Direct: Female Authorship Reconsidered
Ayako Kano: Finding Feminist Paradoxes in Early Japanese Cinema
Colleen Laird: Gender Trouble and Gendered Directors in Contemporary Japanese Cinema

12:30 PM to 2:30 PM - Panel 2: Dissident Perspectives: Transformative Critique
Nina Cornyet: Sex and Power in Japanese Cinema
Ryan Cook: The Melodramatic Household: Japanese Cinema and Queer Family
Keiji Kunigami: Gesture/Image: Race, Reproduction, and the Limits of Cinema
Dawn-Elissa Fischer: Representing the Unseen: Black, Femme, Animated

2:45 PM to 4:45 PM - Panel 3: Experiments in Feminist Media Ecology
Anne McKnight: Butterflies and Smog: Mid-century Female Directors, Realism and Experiment
Tomiko Yoda: Prince is Dead, We Have Killed Him: Revolutionary Girl Hits the Big Screen
Chika Kinoshita: Scripting Unwanted Pregnancy in Post-Occupation Japan: Mizuki Yoko and the Rise of Women's Public Sphere
Christine Marran: Free Indirect Disclosure and Animal Images in the Films of Soni Kum

Admission/Cost: FREE

Location:
Literature Building Room 155
U.C. San Diego
La Jolla, CA
MAP - [CAMPUS MAP]

Dates and times:
Thursday, May 2 - 4:00 PM to 8:45 PM
Friday, May 3 - 9:30 AM to 4:45 PM


Keep informed about San Diego Events! Sign-up for our weekly Eblast by clicking here: Sign Me Up!
---
Today's Date
IN PRINT SINCE 2006
Music From Everywhere!

Support Our Mission
Buy Stuff at Amazon!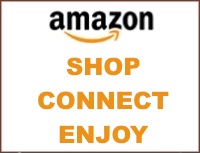 Published By:
Participant Observer Staff
Section Editors, Writers and Contributors: Sharon Payne, Ana Alvarez,
Cecilia Xinyu Cai, Jaehyeon Ahn
Spanish Translations: Ana Alvarez, Programming: Rachel Duncan
Associate Editors: Christa Parrish, Katie Tonellato
Editor in Chief: Tom Johnston-O'Neill
Orgs and Causes in San Diego
Join Our Team!