Calendar
<
January, 2018
>
Coming Soon...
Wednesday, Jan 17
All Day
Ongoing and Extended Events
2:00 PM
Stage: Smoke on the Mountain
5:00 PM
U.S. Cuba Ties: A Thaw, Revisited
5:00 PM
The Holocaust Litigations: Defining Guilt, Extracting Reparations
6:00 PM
Film: Paris Can Wait
7:00 PM
Stage: Hamilton
7:00 PM
Film: The Other Son
7:00 PM
Taste of Opera: Gritty Streets and Sensual Beats
7:00 PM
Stage: Hamilton
7:30 PM
Stage: Smoke on the Mountain
8:00 PM
Dance: Compangnie Herve Koubi
Thursday, Jan 18
4:00 PM
China through the Lens of Friendship Delegations in the 1970s
5:30 PM
Discussion: Mexico's 2018 Presidential Election
6:00 PM
Taste of Art: Wild Beasts Of Henri Rousseau
6:00 PM
Panel Discussion On Border Art
7:00 PM
Film: Fräulein una Fiana D'inverno
7:00 PM
Stage: Hamilton
7:30 PM
Stage: The Last Wife
Friday, Jan 19
All Day
Ongoing and Extended Events
12:00 PM
Art of the Americas
6:00 PM
The Story Behind 'The Smoking Gun' Of The Armenian Genocide
7:00 PM
Music: German Lopez
7:00 PM
Stage: Twelfth Night
7:30 PM
San Diego Dance Theater's 'Janus II: Dances Of Beginnings, Transitions, And Endings'
8:00 PM
Stage: Hamilton
8:00 PM
Stage: Outside Mullingar
8:00 PM
Stage: The Color of Light
Saturday, Jan 20
All Day
Ongoing and Extended Events
8:00 AM
Stage: The Mousetrap
2:00 PM
Lecture: Sheldon Lou
2:00 PM
Third Saturday Lecture: Sheldon Lou
2:00 PM
Stage: Building the Wall
2:00 PM
Stage: Hamilton
3:00 PM
Stage: The Last Wife
6:00 PM
Museum Exhibition: The Language of Things
6:30 PM
Camarada's Villa-Lobos And Friends Remix
7:00 PM
Stage: Twelfth Night
8:00 PM
Stage: Outside Mullingar
8:00 PM
Stage: Building the Wall
8:00 PM
Music: Places in Time
8:00 PM
Stage: The Last Wife
8:00 PM
Stage: Pygmalion
8:00 PM
Stage: Smoke on the Mountain
8:00 PM
Stage: The Color of Light
8:00 PM
Stage: Hamilton
Sunday, Jan 21
All Day
Ongoing and Extended Events
12:00 AM
Stage: Around the World in Eighty Days
1:00 PM
Stage: Hamilton
2:00 PM
Stage: Outside Mullingar
2:00 PM
Music: Places in Time
2:00 PM
Stage: The Last Wife
2:30 PM
San Diego Dance Theater's 'Janus II: Dances Of Beginnings, Transitions, And Endings'
6:00 PM
Django Jazz Fest
6:30 PM
Stage: Hamilton
7:00 PM
Stage: The Last Wife
7:30 PM
San Diego Dance Theater's 'Janus II: Dances Of Beginnings, Transitions, And Endings'
Monday, Jan 22
All Day
Ongoing and Extended Events
6:30 PM
Film: Nothing Truer than Truth
Tuesday, Jan 23
7:00 PM
Stage: Hamilton
7:30 PM
Pictographic Clues on the Cultural Landscape of Southern California
Wednesday, Jan 24
All Day
Ongoing and Extended Events
2:00 PM
Stage: Smoke on the Mountain
7:00 PM
Stage: Hamilton
7:30 PM
Stage: The Last Wife
7:30 PM
Stage: Smoke on the Mountain
Thursday, Jan 25
All Day
Ongoing and Extended Events
7:00 PM
Stage: Hamilton
7:30 PM
Film: In Guerra Per Amore
7:30 PM
Stage: The Last Wife
7:30 PM
Stage: Smoke on the Mountain
7:30 PM
Music: Percussion Lovefest
8:00 PM
Stage: The Color of Light
Friday, Jan 26
All Day
Ongoing and Extended Events
8:00 AM
Stage: The Mousetrap
8:00 PM
Stage: Outside Mullingar
8:00 PM
Stage: The Last Wife
8:00 PM
Stage: Pygmalion
8:00 PM
Stage: Smoke on the Mountain
8:00 PM
Stage: The Color of Light
8:00 PM
Stage: Hamilton
Saturday, Jan 27
All Day
Ongoing and Extended Events
8:00 AM
Stage: The Mousetrap
2:00 PM
Film: Finding Samuel Lowe
2:00 PM
Stage: Hamilton
3:00 PM
Stage: The Last Wife
4:00 PM
Stage: Smoke on the Mountain
7:30 PM
Music: Daruish
7:30 PM
Building Puppets in Prague
8:00 PM
Stage: Outside Mullingar
8:00 PM
Stage: Outside Mullingar
8:00 PM
Stage: The Last Wife
8:00 PM
Stage: Pygmalion
8:00 PM
Stage: Building the Wall
8:00 PM
Stage: Smoke on the Mountain
8:00 PM
Stage: The Color of Light
8:00 PM
Stage: Les MisÚrables
8:00 PM
Stage: Hamilton
10:00 PM
Stage: Maria De Buenos Aires
Sunday, Jan 28
12:00 AM
Stage: Around the World in Eighty Days
1:00 PM
Stage Hamilton
1:00 PM
Stage: Hamilton
1:00 PM
Stage: Les MisÚrables
1:30 PM
Discussion: The Butterfly Project
2:00 PM
Stage: Outside Mullingar
2:00 PM
Stage: The Last Wife
2:00 PM
Music: Farofa
2:00 PM
Jimmy and Enrique
2:00 PM
Stage: Pygmalion
2:00 PM
Stage: The Mousetrap
2:00 PM
Stage: Building the Wall
2:00 PM
Stage: Smoke on the Mountain
2:00 PM
Stage: Around the World in Eighty Days
4:30 PM
Stage: Les MisÚrables
5:00 PM
Tibetan Bowl Concert & Book Launch
6:30 PM
Music: Pepe Aguilar
7:00 PM
Stage: The Last Wife
7:00 PM
Stage: Around the World in Eighty Days
Monday, Jan 29
All Day
Ongoing and Extended Events
Tuesday, Jan 30
All Day
Ongoing and Extended Events
Calendar
Book Signing: Private Universe
Private Universe is a coming of age novel with a surreal twist, a travelogue, a philosophical exploration of the purpose of life, and an adventure story, with pieces of art as guideposts. Seventeen-year-old Vega Stern meets a seductive outcast and gets sucked into psychedelic, then hard drugs in 1970s Germany. It is the beginning of her psychedelic roller coaster ride through ecstatic highs to hitting rock bottom painfully severs the ties to her first love to escape her dangerous drug habit, and travels through Greece and Israel in search of great art and true meaning, not knowing that her drug use resulted in long lasting consequences. Private Universe is a kaleidoscope of vivid descriptions and unusual travel adventures, but it is primarily a story of survival and self-invention.

Admission/Cost:

FREE



Location:
La Playa Books
1026 Rosecrans Street
San Diego, CA 92106
MAP

Sunday, July 23 - 2:00 PM to 4:00 PM

For more information, please call: (619) 226-2601 or visit: www.laplayabooks.com


Keep informed about San Diego Events! Sign-up for our weekly Eblast by clicking here: Sign Me Up!
---
5 Day Weather Forecast for San Diego
Today's Date
IN PRINT SINCE 2006
Music From Everywhere!

Published By:
World Music
CD of the Month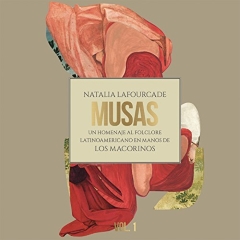 Musas
by Natalia Lafourcade
Our Staff
Section Editors, Writers and Contributors: Sharon Payne, Ayoolah Folarin, Dolores Donovan, Edwin Ching, Savanna Franklin, Liam Fox, Alexandra Harvey
Copy Editing: Eric Goldman
Associate Editor: Erin Golackson
Photography: Shari Johnston-O'Neill
Editor in Chief: Tom Johnston-O'Neill
Join Our Team!