Calendar
<
November, 2019
>
Coming Soon...
Monday, Nov 18
All Day
Ongoing and Extended Events
4:00 PM
Book Discussion: Sudipta Sen
6:00 PM
A Conversation On Immigration
Tuesday, Nov 19
All Day
Free Admission to Japanese Friendship Garden
All Day
Ongoing and Extended Events
2:00 PM
French Language Conference & Job Fair
6:00 PM
Demonstration: Japanese Floral Design
7:00 PM
Victoria Martino Lectures on Matisse
7:30 PM
Stage: Cambodian Rock Band
7:30 PM
Stage: Ring Around the Moon
Wednesday, Nov 20
All Day
Ongoing and Extended Events
8:30 AM
Symposium: Archaeology in Israel
12:00 PM
Talk: The Racism of Antisemitism
7:00 PM
Astana Ballet
7:00 PM
The Horszowski Trio: From Prague to Moscow
7:00 PM
International Chocolate Tasting
7:30 PM
Stage: Cambodian Rock Band
Thursday, Nov 21
All Day
Ongoing and Extended Events
6:00 AM
Doctors Without Borders Recruitment Info Session
9:30 AM
Symposium on the Indigenous Language Communities of the Californias
7:00 PM
Stage: Eurydice
7:30 PM
Linda Blair Lectures on Jan Van Eyck
7:30 PM
Stage: Around the World in 80 Days
8:00 PM
Music: Gingee
8:00 PM
Stage: Cambodian Rock Band
8:00 PM
Stage: Hold These Truths
Friday, Nov 22
All Day
Ongoing and Extended Events
9:30 AM
Kumeyaay Community Garden Unveiling Ceremony
2:00 PM
Stage: Cambodian Rock Band
3:30 PM
Wonderfront Music & Arts Festival
6:00 PM
Fiesta Santa Cecilia Fundraiser Mariachi Concert
7:00 PM
Comedy: George Lopez
7:00 PM
Stage: Eurydice
7:30 PM
Stage: Texas in Paris
8:00 PM
Stage: Around the World in 80 Days
8:00 PM
Stage: And Neither Have I Wings To Fly
8:00 PM
Stage: Hold These Truths
Saturday, Nov 23
All Day
Ongoing and Extended Events
12:00 AM
Midnight & Matinee - AKIRA in Japanese w/ English Subtitles
10:00 AM
Indigo Dye & Shibori Workshop
11:45 AM
Wonderfront Music & Arts Festival
2:00 PM
Stage: Cambodian Rock Band
7:00 PM
Stage: Eurydice
7:30 PM
Stage: Texas in Paris
8:00 PM
Music: Hirie
8:00 PM
Stage: Around the World in 80 Days
8:00 PM
Stage: And Neither Have I Wings To Fly
8:00 PM
Stage: Hold These Truths
Sunday, Nov 24
All Day
Ongoing and Extended Events
11:45 AM
Wonderfront Music & Arts Festival
2:00 PM
Stage: Hold These Truths
2:00 PM
Stage: Cambodian Rock Band
2:00 PM
Stage: Around the World in 80 Days
2:00 PM
Stage: Texas in Paris
2:00 PM
Stage: And Neither Have I Wings To Fly
6:00 PM
Lebanese Independence Day Banquet
7:00 PM
Stage: Cambodian Rock Band
7:00 PM
Stage: Hold These Truths
11:00 PM
Midnight & Matinee - AKIRA in Japanese w/ English Subtitles
Monday, Nov 25
All Day
Ongoing and Extended Events
Tuesday, Nov 26
All Day
Ongoing and Extended Events
7:00 PM
Victoria Martino Lectures on Matisse
7:30 PM
Stage: Cambodian Rock Band
Wednesday, Nov 27
All Day
Ongoing and Extended Events
7:30 PM
Stage: Cambodian Rock Band
Thursday, Nov 28
All Day
Ongoing and Extended Events
7:30 PM
Stage: Around the World in 80 Days
8:00 PM
Stage: Cambodian Rock Band
Friday, Nov 29
All Day
Ongoing and Extended Events
2:00 PM
Stage: Cambodian Rock Band
8:00 PM
Stage: Around the World in 80 Days
8:00 PM
Stage: And Neither Have I Wings To Fly
Saturday, Nov 30
All Day
Ongoing and Extended Events
2:00 PM
Stage: Cambodian Rock Band
8:00 PM
Stage: Around the World in 80 Days
8:00 PM
Stage: And Neither Have I Wings To Fly
Sunday, Dec 1
All Day
Ongoing and Extended Events
2:00 PM
Stage: Cambodian Rock Band
2:00 PM
Stage: Around the World in 80 Days
2:00 PM
Stage: And Neither Have I Wings To Fly
7:00 PM
Stage: Cambodian Rock Band
| | |
| --- | --- |
| by tjon on 07/09/2009 3:48 PM | |
Lisa See, the author of the international best-seller, "Snow Flower and the Secret Fan" (2005) and New York Times best-seller "Peony in Love" (2007), had time to sit down and answer a few questions while in San Diego, the last stop on her tour for her latest novel, Shanghai Girls (2009), now in bookstores. In this interview we discuss the variety of elements found in her novels, including the women whose voices narrate her works, and the exploration and revelation of forgotten parts of history. Her works explore pockets of history and time within Chinese culture before they disappear, as See puts it, "off the map of memory". "Shanghai Girls" is the story of two sisters, Pearl and May, and their odyssey of immigration as they leave war-torn Shanghai for Los Angeles as new brides in arranged marriages. See chronicles the joy, the heartbreak, and the bond of sisterhood that connects Pearl and May over the next twenty years as they experience the making of a new life, and the formulation of a new identity. To learn more about Lisa See and her works, please visit: www.lisasee.com
By Christine V. Nguyen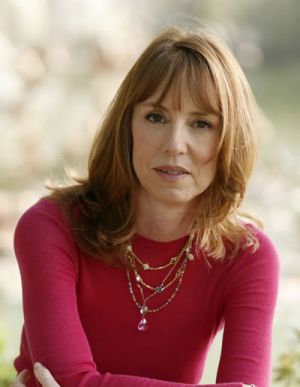 CVN: Thank you for taking the time to speak with us. What inspires you about the culture and time period of your novels?

LS: Well you know I have written about different time periods. For this particular one, I think there were three or four things that inspired me to do this particular book. One was to write about Shanghai at that time in 1937, that's just this final moment before things really started to change there. It was the Paris of Asia and people had come from all over the world to be there and it was very glamorous in a lot of ways but also had extreme poverty.

Anyway, so this was this final, final moment and then the Japanese invaded in 1937 in August and then the Sino-Japanese war rolled right into WWII and then as soon as WWII was over, civil war, and then Mao took over the country. Mao took a pretty dim view of Shanghai, sort of looked at it like a woman with a very bad past and so kind of punished the city. So it went from being the Paris of Asia to being this very gray and drab place in a few short years. And I kind of wanted to write about that final moment before things changed because I think now when people look at Shanghai they think of it again as being this very glamorous world city.

I also wanted to write about what were called the Beautiful Girls, those models, and I've been collecting that advertising for a long time, and I love it. It's really beautiful and really fun and there's a lot of humor in those pieces too but I also always looked at those women and thought, I wonder what their life was like in real life, and I wanted to look at that.

Two other things: one would be China City, that tourist attraction in LA, and there's nothing left of it anymore, not even a single brick, and people are getting old now, so to me it's not only going to be gone off the map of history but also off the map of memory and I wanted to capture it before that was gone too. And then finally I wanted to write about the Confession Program, which I don't think most people know about. So for me there's never one particular thing - I mean, I also wanted to write about sisters - you know there's a lot of things that come together for me and I try to have the book to be very layered with history and emotions and relationships.

CVN: Forgotten parts of history, particularly the voices of Chinese women, strongly influence your work. What stood out to you about these women - is it how they function within the culture you explore, or work against it?

LS: Well I think what stood out about all of these women I've been writing about in the last three books is the extreme courage they have in really bad circumstances - things that if we had to live like that today, no way, we couldn't do it. I think for me we tend to learn history in a certain kind of way - it's mostly about men's deeds and the things they've done and wars and dates but I think that there's a whole other history, a parallel history that's been going on.

And there's actually a woman I met who has a foundation. She goes into war- torn countries and helps the women and she describes it as there's the front line for the men and they're out there fighting but in the back line there are all the women who have to keep things going; they have to feed their families, they have to provide for the children and the house, they have to keep everything that is real life continuing even in the face of war, even in the face of disaster. Well that doesn't get written about very much so I'm really interested in that, in what happens while all of this stuff is going on, what's happening at home, and how do women get by and how they do the things they do in these really harsh and difficult circumstances.

Today's Date
IN PRINT SINCE 2006
Music From Everywhere!

Support Our Mission
Buy Stuff at Amazon!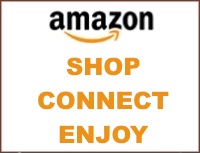 Published By:
Participant Observer Staff
Section Editors, Writers and Contributors: Sharon Payne, Ana Alvarez,
Cecilia Xinyu Cai, Jaehyeon Ahn
Spanish Translations: Ana Alvarez, Programming: Rachel Duncan
Associate Editors: Christa Parrish, Katie Tonellato
Editor in Chief: Tom Johnston-O'Neill
Orgs and Causes in San Diego
Join Our Team!