Calendar
<
October, 2019
>
Coming Soon...
Friday, Oct 18
All Day
Stage: Las Quinceañeras
All Day
Ongoing and Extended Events
10:00 AM
A Conversation With Artist José-María Cano
10:30 AM
Worshop: The Mexico-California and Mexico-Texas Relationships
12:00 PM
San Diego International Film Festival
3:30 PM
Stage: ¡Vuela!
6:00 PM
San Diego Ballet: A Midsummer Night's Dream
6:00 PM
Noche De Muertos Market
6:30 PM
Documentary Film: Recuperando el Paraiso
7:00 PM
Lecture and Book Signing: Luis González Palma
7:00 PM
Stage: The Sound of Music
7:30 PM
SDIFF Film: Dogman + Short: Cyclamen
7:30 PM
Indian Music: Sammilan / A Jugalbandhi
7:30 PM
Stage: Foxfire
7:30 PM
Stage: Calafia At Liberty
8:00 PM
German Film: Gundermann
Saturday, Oct 19
All Day
Stage: Las Quinceañeras
All Day
Ongoing and Extended Events
8:30 AM
Global Empowerment Summit
10:00 AM
Arch in the Park
11:00 AM
San Diego International Film Festival
11:00 AM
Mexican Folk Art Cross Making Class
12:00 PM
Dia de los Muertos At La Vista Memorial
12:00 PM
Filipino-American History Celebration
12:00 PM
Bahia Fest
12:30 PM
Stage: ¡Vuela!
2:00 PM
Lawn Program: House of Austria
2:00 PM
North Coast Symphony: Russian Romance
2:00 PM
Stage: The Sound of Music
4:00 PM
Bridge of Love Fundraiser
4:00 PM
12th Annual Festival Of Lights
5:00 PM
Armenian Culture Night
6:00 PM
The Bulls of St. Agata Charge Little Italy
6:00 PM
San Diego Ballet: A Midsummer Night's Dream
7:00 PM
Opera: Aida
7:00 PM
Refugee Songs: A Musical Journey
7:00 PM
Stage: The Sound of Music
7:30 PM
SDIFF Film: Italy Exported (Shorts)
7:30 PM
Stage: Foxfire
7:30 PM
Stage: Calafia At Liberty
Sunday, Oct 20
All Day
Stage: Las Quinceañeras
All Day
Ongoing and Extended Events
10:00 AM
San Diego International Film Festival
10:00 AM
Sukkot Harvest Festival
10:30 AM
German Film: Rocca Changes The World (Rocca Verändert Die Welt)
12:30 PM
Stage: ¡Vuela!
2:00 PM
Lawn Program: House of Czech & Slovak Republics
2:00 PM
Stage: Foxfire
6:00 PM
Music & Dance: Danyavaad & The Shimmy Sisters Reunion
6:00 PM
Music: Ali Azimi
6:00 PM
San Diego Ballet: A Midsummer Night's Dream
7:30 PM
SDIFF Film: Benedetta Follia + Short: Scent of the Stars
7:30 PM
Stage: Calafia At Liberty
Monday, Oct 21
All Day
Ongoing and Extended Events
7:30 PM
SDIFF Film: Napoli Velata + Short: The Same Name
Tuesday, Oct 22
All Day
Ongoing and Extended Events
1:00 PM
Film & Discussion: Puzzle
6:00 PM
Coco: Sugar Skull Paint Night
7:00 PM
Opera: Aida
7:30 PM
SDIFF Film: Come un Gatto in Tangenzial + Short: The Loony Boxer
7:30 PM
Book Signing: Kate Quinn
Wednesday, Oct 23
All Day
Ongoing and Extended Events
5:00 PM
Wine Tasting: Northern Italy
6:00 PM
French Film: Moka
7:30 PM
SDIFF Film: Euforia + Short: Postcard
Thursday, Oct 24
All Day
Ongoing and Extended Events
5:00 PM
Talk: Racism in German and American Cinema of the Twenties
6:00 PM
UNA Discussion: Our Planet, Our Future
7:00 PM
Book Signing: Rut Sepetys
7:30 PM
SDIFF Film: A Casa Tutti Bene + Short: The Place of Happiness
8:00 PM
Comedy: Dante Chang
Friday, Oct 25
All Day
Ongoing and Extended Events
1:00 PM
Talk with Potter Shumpei Yamaki
2:00 PM
Book Signing: J. Elke Ertle
6:00 PM
Film & Discussion About Race, Mental Health & Community
7:00 PM
Music: Clave Dura
7:00 PM
Opera: Aida
7:30 PM
SDIFF Film: Selfie + Shorts: Shine, Beauty
7:30 PM
Stage: Amazing Adventures Of The Marvelous Monkey King
7:30 PM
Stage: Foxfire
8:00 PM
Comedy: Dante Chang
Saturday, Oct 26
All Day
Ongoing and Extended Events
11:00 AM
Balboa Park Halloween Family Day
11:00 AM
City Heights El Dia de los Muertos
12:00 PM
Encinitas Dia de los Muertos Celebration
2:00 PM
Black Life: A Conversation
2:00 PM
Stage: Sense & Sensibility
2:00 PM
Stage: Amazing Adventures Of The Marvelous Monkey King
2:00 PM
San Diego Symphony Plays Music from Coco
5:30 PM
SDIFF Gala & Italy Exported Awards
7:30 PM
Comedy: Dante Chang
7:30 PM
Stage: Foxfire
7:30 PM
Stage: Amazing Adventures Of The Marvelous Monkey King
8:00 PM
Stage: Sense and Sensibility
9:30 PM
Comedy: Dante Chang
Sunday, Oct 27
All Day
Ongoing and Extended Events
12:00 PM
Kimchi Workshop
2:00 PM
Opera: Aida
2:00 PM
Stage: Sense & Sensibility
2:00 PM
Stage: Foxfire
7:00 PM
Keali'i Reichel
7:30 PM
SDIFF Film: L'uomo Che Comprò la Luna
7:30 PM
Stage: Amazing Adventures Of The Marvelous Monkey King
Monday, Oct 28
All Day
Ongoing and Extended Events
4:00 PM
Population Aging and Korea's Economy
Tuesday, Oct 29
All Day
Ongoing and Extended Events
12:00 PM
In Celebration of Toni Morrison: Reflecting on a Legend
6:00 PM
Coco: Sugar Skull Paint Night
Wednesday, Oct 30
All Day
Ongoing and Extended Events
Thursday, Oct 31
All Day
Ongoing and Extended Events
Cuba- Taking it Deeper - Part 2

March Book: King of Cuba: A Novel
By Cristina Garcia

AND/OR

March Book: The Other Side of Paradise: Life in New Cuba
By Julia Cooke

Meeting: Tuesday, April 7, 2015
7:00PM—8:30PM

Meeting Location:
Open Minds Studio
4236 Adams Ave
San Diego, CA 92116 (Kensington)
http://openmindslearnbest.com

Hola!

For our meeting on Tuesday I have arrange for a Cuban friend to come to our gathering to not only talk about Cuba with us but also play the conga drum (known in Cuba as tumbadora) for us. Equally exciting, he pointed me in the direction of the Azucar Bakery in Ocean Beach, a delicious Cuban bakery where I sampled Pastel de Guaybana, an amazing pastry filled with cream cheese and guava paste. I found a super easy recipe to try: LINK and here is a link for Azucar Bakery: LINK. Their display case is filled with some amazing looking yummies. Also, I'm going to try Andre's Restaurant or Embargo Grill LINK today for lunch! The lengths I'll go to in the name of research for the WVP Book Club!!

Last weeks' cover article of Time Magazine featured Cuba (April 6, 2015 edition, written by Karl Vick). It is an insightful article on the current state of Cuba, the embargo and what might be on the horizon if U.S. policy continues to soften. The article is locked via the Internet unless you are a subscriber so I have attached a copy to this email.

One thing that shines in both books and in the Time article is that Cuba values arts and music above nearly all else. According to the Time Magazine article, "Music is a way of life here, the rumba a national institution. Artists do double duty as ambassadors. Cuba has a way of producing pleasures even cold warriors had a hard time letting go." I found a great primer on the history of Cuban music here: LINK. Mambo, cha-cha, rumba and salsa all come from this glorious island with its intoxicating and sultry mix of African rhythm roots mixed with Spanish guitar and lyricism, known as Afro-Cuban music. Consider finding a copy of the movie The Mambo Kings to see mambo and amazing music in action.

Here are a few more random websites to explore: Fun facts about Cuba: LINK; also The Culture Trip is a plethora of art and film information: LINK; and last, but not least, yummy Cuban recipe: LINK

You can purchase this book through our Amazon link: KING OF CUBA

OR: THE OTHER SIDE OF PARADISE

WVP Book Club information: LINK

For more information on the book club or to RSVP to meeting, contact Sharon at s.payne@thewvp.org

Cuba- Taking it Deeper - Part 1

March 17, 2015

March Book: King of Cuba: A Novel
By Cristina Garcia

AND/OR

March Book: The Other Side of Paradise: Life in New Cuba
By Julia Cooke

Meeting: Tuesday, April 7, 2015
7:00PM—8:30PM

Meeting Location:
Open Minds Studio
4236 Adams Ave
San Diego, CA 92116 (Kensington)
http://openmindslearnbest.com

First, I thought it would be a good idea to catch up on the latest news about the embargo with Cuba. Here is a great pro/con analysis that gives a very good overview of the issues involved. This might especially help if you decide to read The Other Side of Paradise: LINK As well, here is a timely chronology of unfolding news about Cuba from the New York Times: LINK

Did you know that Conan O'Brien broadcast his show from Cuba last month? Also, linked at the bottom of thus article is a 1959 Ed Sullivan interview with Fidel Castro. Wow…such a young Castro! LINK Here is another fun article with great links and pictures of Conan in Cuba: LINK Last, you can watch the full show and various clips of his trip here: LINK

Since Cuba is such a gorgeous country with amazing people, music and culture, watching a movie (or two) set in Cuba might just bring it all together for you. My top choices to watch are this PBS documentary about the Buena Vista Social Club: LINK, or a movie or two on Netflix: LINK or a YouTube search of any of these: LINK

Enjoy!

You can purchase this book through our Amazon link: KING OF CUBA

OR: THE OTHER SIDE OF PARADISE

WVP Book Club information: LINK

For more information on the book club or to RSVP to meeting, contact Sharon at s.payne@thewvp.org

March 4, 2015

March Book: King of Cuba: A Novel
By Cristina Garcia

And/or
March Book: Other Side of Paradise: Life in New Cuba
By Julia Cooke

Meeting: Tuesday, April 7, 2015
7:00PM—8:30PM

Meeting Location:
Open Minds Studio
4236 Adams Ave
San Diego, CA 92116 (Kensington)
http://openmindslearnbest.com

IN THE NEWS: CUBA

Now that the 50-plus year trade embargo has been lifted between Cuba and the United States, Cuba is a country we should know more about. While traveling as a tourist to Cuba is not quite easily available, it is still very exciting to know that one of our closest neighbors to the may once again be part of our global lives. I picked two books this month: pick either or both. The first, King of Cuba, is a sassy novel set in Havana and Miami. The second is non-fiction and a bit gloomier as it highlights the poverty and stagnation of modern Cuba.



---


March Book: King of Cuba: A Novel
Synopsis: Vivid and teeming with life, King of Cuba transports readers to Cuba and Miami, and into the heads of two larger-than-life men: a fictionalized Fidel Castro and an octogenarian Cuban exile obsessed with seeking revenge against the dictator. García's masterful twinning of these characters combines with a rabble of other Cuban voices to portray the passions and realities of two Cubas—on the island and off— in a pulsating story that entertains and illuminates.

You can purchase this book through Amazon: LINK


---


March Book: Other Side of Paradise: Life in New Cuba
Synopsis: Eye-opening and politically prescient, The Other Side of Paradise offers a deep new understanding of a place that has so confounded and intrigued us. Change looms in Havana, Cuba's capital, a city electric with uncertainty yet cloaked in cliché, 90 miles from U.S. shores and off-limits to most Americans. Journalist Julia Cooke, who lived there at intervals over a period of five years, discovered a dynamic scene: baby-faced anarchists with Mohawks gelled with laundry soap, whiskey-drinking children of the elite, Santería trainees, pregnant prostitutes, university graduates planning to leave for the first country that will give them a visa.

This last generation of Cubans raised under Fidel Castro animate life in a waning era of political stagnation as the rest of the world beckons: waiting out storms at rummy hurricane parties and attending raucous drag cabarets, planning ascendant music careers and black-market business ventures, trying to reconcile the undefined future with the urgent today.

You can purchase this book through Amazon: LINK

WVP Book Club information: LINK

For more information about the book club or to RSVP to a meeting, please contact Sharon @ s.payne@thewvp.org.

Today's Date
IN PRINT SINCE 2006
Music From Everywhere!

Support Our Mission
Buy Stuff at Amazon!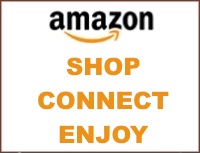 Published By:
Participant Observer Contributors
Section Editors, Writers and Contributors: Sharon Payne, Dolores Donovan, Edwin Ching, Liam Fox, Ana Alvarez
Spanish Translations: Ana Alvarez, Programming: Hera Siddiqui
Associate Editors: Christa Parrish
Editor in Chief: Tom Johnston-O'Neill
Orgs and Causes in San Diego
Join Our Team!