Calendar
<
September, 2019
>
Coming Soon...
Saturday, Sep 21
All Day
Ongoing and Extended Events
9:00 AM
25th Annual Pacific Islander Festival
10:00 AM
Vista Viking Festival
10:00 AM
Adams Avenue Street Fair
12:00 PM
Taste Of South Park
12:30 PM
Dance: Harvest Festival
2:00 PM
Stage: The Winter's Tale
2:00 PM
Filipino Traditional Music & Dance Demo & Workshop
2:00 PM
Stage: Hershey Felder as Monsieur Chopin
3:00 PM
Stage: Intimate Apparel
4:00 PM
Book Discussion: Halal If You Hear Me
5:00 PM
Sewa Annual Dance Fundraiser
7:00 PM
Film: Vincent, The True Story Of Vincent Van Gogh
7:00 PM
Comedy: IM Hussein
7:30 PM
Stage: Mama Mia!
8:00 PM
Jewish Short Film Festival
8:00 PM
Music: Patrizio Buanne
8:00 PM
Film Double Feature: Microcastillo And Mente Revolver
8:00 PM
Music: Bamboo Una Mas
8:00 PM
Stage: Hamlet
8:00 PM
Stage: The Winter's Tale
8:00 PM
Stage: Intimate Apparel
8:00 PM
Stage: Hershey Felder as Monsieur Chopin
Sunday, Sep 22
All Day
Jewish Short Film Festival
All Day
Ongoing and Extended Events
9:00 AM
25th Annual Pacific Islander Festival
10:00 AM
Adams Avenue Street Fair
10:30 AM
German Film: Emil and the Detectives
12:00 PM
Tianguis De La Raza (Artisan Market)
12:30 PM
Dance: Harvest Festival
2:00 PM
Stage: Mama Mia!
2:00 PM
Stage: Intimate Apparel
2:00 PM
Stage: The Winter's Tale
2:00 PM
Stage: Hershey Felder as Monsieur Chopin
3:00 PM
Stage: Hamlet
4:00 PM
Music: The Pirates Of Penzance
6:00 PM
Music: Lucibela, Cape Verde's Voice-of-Gold
7:00 PM
Staged Reading: King Lear
8:00 PM
Music: Herb Alpert and Lani Hall
Monday, Sep 23
All Day
Ongoing and Extended Events
Tuesday, Sep 24
All Day
Ongoing and Extended Events
1:00 PM
Film: Moka
7:30 PM
Rom-Com Rendezvous Rendezvous with Sonali Dev, Alisha Rai . . .
7:30 PM
Stage: Hershey Felder as Monsieur Chopin
Wednesday, Sep 25
All Day
Ongoing and Extended Events
6:30 PM
Film: Coco
7:30 PM
Stage: Hershey Felder as Monsieur Chopin
Thursday, Sep 26
All Day
Ongoing and Extended Events
4:00 PM
Film: The Icebox
6:00 PM
Soaring Eagles Pow Wow Dance Class
6:00 PM
Music: Southern Scratch
7:00 PM
Stage: Noura
7:30 PM
Stage: Intimate Apparel
8:00 PM
Stage: Noura
8:00 PM
Stage: The Winter's Tale
8:00 PM
Stage: Hershey Felder as Monsieur Chopin
Friday, Sep 27
All Day
Ongoing and Extended Events
7:00 PM
Stage: Just Like Us
7:00 PM
Japanese Film: Late Spring
7:30 PM
Music: Alejandro Sanz
7:30 PM
Stage: Mama Mia!
8:00 PM
Stage: Man of La Mancha
8:00 PM
Stage: Noura
8:00 PM
Stage: The Winter's Tale
8:00 PM
Stage: Hamlet
8:00 PM
Stage: Intimate Apparel
8:00 PM
Stage: Hershey Felder as Monsieur Chopin
Saturday, Sep 28
All Day
Ongoing and Extended Events
10:00 AM
North San Diego Latino Book & Family Festival
11:00 AM
San Diego Cabrillo Festival
2:00 PM
Stage: Hershey Felder as Monsieur Chopin
3:00 PM
Stage: Intimate Apparel
3:30 PM
Film: Island Soldier
7:00 PM
Stage: Just Like Us
7:30 PM
Stage: Mama Mia!
8:00 PM
Film: Yesterday
8:00 PM
Stage: Noura
8:00 PM
Stage: The Winter's Tale
8:00 PM
Stage: Hamlet
8:00 PM
Stage: Man of La Mancha
8:00 PM
Stage: Intimate Apparel
8:00 PM
Stage: Hershey Felder as Monsieur Chopin
Sunday, Sep 29
All Day
Ongoing and Extended Events
8:00 AM
San Diego International Dragon Boat Race
1:30 PM
Book Signing: Iris Yang
2:00 PM
Stage: Man of La Mancha
2:00 PM
Stage: Just Like Us
2:00 PM
Film: The Taming of the Shrew
2:00 PM
Stage: The Winter's Tale
2:00 PM
Stage: Mama Mia!
2:00 PM
Stage: Intimate Apparel
2:00 PM
Stage: Hershey Felder as Monsieur Chopin
3:00 PM
Stage: Hamlet
5:00 PM
Music: Bho Shambo
6:00 PM
Film: Aladdin (2019)
7:00 PM
Music: Maná
7:00 PM
Stage: Noura
7:30 PM
Music: Maná
Monday, Sep 30
All Day
Ongoing and Extended Events
6:00 PM
Oktoberfest Beer, Cheese & Sausage Tasting
Tuesday, Oct 1
All Day
Ongoing and Extended Events
7:30 PM
Stage: Hershey Felder as Monsieur Chopin
Wednesday, Oct 2
All Day
Ongoing and Extended Events
7:00 PM
Stage: Noura
7:00 PM
Stage: Just Like Us
7:30 PM
Stage: Man of La Mancha
7:30 PM
Stage: Hershey Felder as Monsieur Chopin
Thursday, Oct 3
All Day
Ongoing and Extended Events
7:00 PM
Stage: Noura
7:00 PM
Stage: Just Like Us
7:30 PM
Stage: Man of La Mancha
7:30 PM
Stage: Intimate Apparel
8:00 PM
Stage: Noura
8:00 PM
Stage: The Winter's Tale
8:00 PM
Stage: Hershey Felder as Monsieur Chopin
Friday, Oct 4
All Day
Ongoing and Extended Events
5:00 PM
39th Annual International Exhibition Opening
7:00 PM
Stage: Just Like Us
8:00 PM
Stage: Noura
8:00 PM
Stage: The Winter's Tale
8:00 PM
Stage: Hamlet
8:00 PM
Stage: Man of La Mancha
8:00 PM
Stage: Intimate Apparel
8:00 PM
Stage: Hershey Felder as Monsieur Chopin

Attan is a traditional Afghan dance. It is said to be one of the oldest forms of Afghan Pagan dance. Some identify Attan as a religious ceremony of early Zoroastrians placing it at 2000 BCE, while others have placed it at an even older time going back to King Yama's celebration of Nowroz and warriors dancing and circling around the fire. This was later modified into an Islamic dance to allow the dancers to get "closer to God." This virtual Attan practised by many Afghan poets and mystics had even reached to corners of Turkey, known in Europe as the Rumi Dance. It is usually performed with a Dhol, which is a double-headed barrel drum. The dance can be anywhere from 5 minute to 30 minutes long. There are many different regional variations of Attan, the most famous being Kabuli, Paktiyaya, Mazari, Shenwari , Kandahari, Sistani, Herati, Pashayi, and Nuristani. During King Yama's time, Attan was performed before going to a war because it used to give the army the confidence that they could win the battle.

Performers often wear traditional, sequinned Afghan dress. The men wear the traditional outfits, such as the pakool (thick wool hat) or the waskata (thick wool vest). Men also tend to wear suits and ties. Women tend to wear thin wool dresses and scarves with tiny mirrors on it.

The Attan is performed differently in many of the different Pashtun tribes. Some styles of Attan portray themes of war while others portray celebration, especially for events such as marriage, engagements, family gatherings and also as a prelude to the arrival of spring. Different kinds of Attan are danced with the various drum beats; all differ in style. Dum, the beater of the drum (Dohl), can instantaneously change the rhythm and is circled by the performers.


Keep informed about San Diego Events!
Sign-up for our weekly Eblast by clicking here:
Sign Me Up!
Today's Date
IN PRINT SINCE 2006
Music From Everywhere!

Support Our Mission
Buy Stuff at Amazon!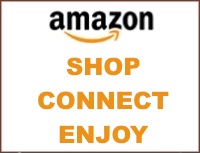 Published By:
Music of the Month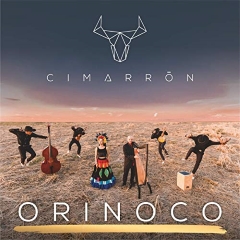 Orinoco
by Cimarrón
Participant Observer Contributors
Section Editors, Writers and Contributors: Sharon Payne, Dolores Donovan, Edwin Ching, Liam Fox, Ana Alvarez
Spanish Translations: Ana Alvarez, Programming: Hera Siddiqui
Associate Editors: Christa Parrish
Editor in Chief: Tom Johnston-O'Neill
Orgs and Causes in San Diego
Join Our Team!