Calendar
<
September, 2019
>
Coming Soon...
Monday, Sep 16
All Day
Ongoing and Extended Events
7:30 PM
Shakespeare Improv
Tuesday, Sep 17
All Day
Free Admission to Japanese Friendship Garden
All Day
Ongoing and Extended Events
6:30 PM
Open Reading: The Tempest
7:30 PM
Book Signing: Meg Waite Clayton
7:30 PM
Stage: Kiss My Aztec
Wednesday, Sep 18
All Day
Ongoing and Extended Events
1:30 PM
Film: All is True
6:30 PM
Film: Selena
7:00 PM
Stage: Amadeus
7:30 PM
Stage: The Virgin Trial
7:30 PM
Stage: Kiss My Aztec
Thursday, Sep 19
All Day
Ongoing and Extended Events
4:00 PM
Talk: Is America Facing an Immigration Crisis?
7:00 PM
Diplomacy Council Annual Fundraiser and Anniversary Party
7:00 PM
One Book, One San Diego Launch
7:30 PM
Film: The Soul And The Blood
7:30 PM
Stage: The Virgin Trial
8:00 PM
Stage: Amadeus
8:00 PM
Stage: Kiss My Aztec
Friday, Sep 20
All Day
Ongoing and Extended Events
8:00 AM
Discussion: Innovation in the Cali Baja Region
6:00 PM
Film: Coco
7:30 PM
Stage: Mama Mia!
7:30 PM
Russian Ballet: Swan Lake
8:00 PM
Stage: The Winter's Tale
8:00 PM
Stage: Hamlet
8:00 PM
Stage: Intimate Apparel
8:00 PM
Stage: The Virgin Trial
8:00 PM
Stage: Amadeus
8:00 PM
Stage: Kiss My Aztec
Saturday, Sep 21
All Day
Ongoing and Extended Events
10:00 AM
Vista Viking Festival
10:00 AM
Adams Avenue Street Fair
12:00 PM
Taste Of South Park
12:30 PM
Dance: Harvest Festival
2:00 PM
The Winter's Tale
2:00 PM
Stage: Amadeus
2:00 PM
Stage: Kiss My Aztec
3:00 PM
Stage: Intimate Apparel
3:00 PM
The Virgin Trial
4:00 PM
Book Discussion: Halal If You Hear Me
7:30 PM
Stage: Mama Mia!
8:00 PM
Jewish Short Film Festival
8:00 PM
Music: Patrizio Buanne
8:00 PM
Stage: The Virgin Trial
8:00 PM
Stage: Hamlet
8:00 PM
Stage: Amadeus
8:00 PM
Stage: The Winter's Tale
8:00 PM
Stage: Intimate Apparel
8:00 PM
Stage: Kiss My Aztec
Sunday, Sep 22
All Day
Jewish Short Film Festival
All Day
Ongoing and Extended Events

Defining Place/Space: Contemporary Photography From Australia
10:00 AM
Adams Avenue Street Fair
12:30 PM
Dance: Harvest Festival
2:00 PM
Stage: Mama Mia!
2:00 PM
Stage: Intimate Apparel
2:00 PM
Stage: The Virgin Trial
2:00 PM
The Winter's Tale
2:00 PM
Stage: Amadeus
2:00 PM
Stage: Kiss My Aztec
3:00 PM
Stage: Hamlet
4:00 PM
Music: The Pirates Of Penzance
6:00 PM
Music: Lucibela, Cape Verde's Voice-of-Gold
7:00 PM
Staged Reading: King Lear
7:00 PM
Stage: Amadeus
7:00 PM
Stage: Kiss My Aztec
8:00 PM
Music: Herb Alpert and Lani Hall
Monday, Sep 23
All Day
Ongoing and Extended Events
Tuesday, Sep 24
All Day
Ongoing and Extended Events
1:00 PM
Film: Moka
7:30 PM
Stage: Kiss My Aztec
Wednesday, Sep 25
All Day
Ongoing and Extended Events
6:30 PM
Film: Coco
7:00 PM
Stage: Amadeus
7:30 PM
Stage: The Virgin Trial
7:30 PM
Stage: Kiss My Aztec
Thursday, Sep 26
All Day
Ongoing and Extended Events
6:00 PM
Soaring Eagles Pow Wow Dance Class
7:00 PM
Stage: Noura
7:30 PM
Stage: Intimate Apparel
7:30 PM
Stage: The Virgin Trial
8:00 PM
Stage: Noura
8:00 PM
Stage: The Winter's Tale
8:00 PM
Stage: Amadeus
8:00 PM
Stage: Kiss My Aztec
Friday, Sep 27
All Day
Ongoing and Extended Events
7:30 PM
Music: Alejandro Sanz
7:30 PM
Stage: Mama Mia!
8:00 PM
Stage: Man of La Mancha
8:00 PM
Stage: The Virgin Trial
8:00 PM
Stage: Noura
8:00 PM
Stage: The Winter's Tale
8:00 PM
Stage: Hamlet
8:00 PM
Stage: Amadeus
8:00 PM
Stage: Intimate Apparel
8:00 PM
Stage: Kiss My Aztec
Saturday, Sep 28
All Day
Ongoing and Extended Events
10:00 AM
North San Diego Latino Book & Family Festival
11:00 AM
San Diego Cabrillo Festival
2:00 PM
Stage: Amadeus
2:00 PM
Stage: Kiss My Aztec
3:00 PM
The Virgin Trial
3:00 PM
Stage: Intimate Apparel
3:30 PM
Film: Island Soldier
7:30 PM
Stage: Mama Mia!
8:00 PM
Film: Yesterday
8:00 PM
Stage: Noura
8:00 PM
Stage: The Winter's Tale
8:00 PM
Stage: Hamlet
8:00 PM
Stage: The Virgin Trial
8:00 PM
Stage: Amadeus
8:00 PM
Stage: Man of La Mancha
8:00 PM
Stage: Intimate Apparel
8:00 PM
Stage: Kiss My Aztec
Sunday, Sep 29
All Day
Ongoing and Extended Events
8:00 AM
San Diego International Dragon Boat Race
2:00 PM
Stage: Man of La Mancha
2:00 PM
Stage: The Virgin Trial
2:00 PM
The Winter's Tale
2:00 PM
Stage: Amadeus
2:00 PM
Stage: Mama Mia!
2:00 PM
Stage: Intimate Apparel
2:00 PM
Stage: Kiss My Aztec
3:00 PM
Stage: Hamlet
5:00 PM
Music: Bho Shambo
7:00 PM
Stage: Amadeus
7:00 PM
Stage: Noura
7:00 PM
Stage: Kiss My Aztec

Bollywood dances mix and merge classical Indian with folk dances, belly dance, popular Western dances, Arabic and Latin dances, and jazz. There are different classical styles from different areas of India, such as Odissi, Bharatnatyam, Kathak and Manipuri, incorporated into Bollywood routines. Many folk dances like Bhangra can be recognized in Bollywood choreography too. Western influence can be recognized from the disco and hip-hop dance moves.  Often, dances mix dance styles so successfully that their origins are not recognizable anymore.

Bollywood choreography for women focuses on the hips and torso, while men dance with their feet; both men and women borrow hand gestures from classical Indian dances. Every hasta or hand gesture has a meaning. There are twenty-three double and thirty-two single hand gestures. These allow dancers to show their feelings and tell a story and even to carry on a conversation strictly based on hand movements. Costumes are usually colorful, can be sexy or they are replicas of old times if the movie is placed in historic times. In contemporary Indian society, life imitates art and it is not uncommon, if it can be afforded, for wedding planners to hire Bollywood choreographers to choreograph wedding participants and guests!


Keep informed about San Diego Events!
Sign-up for our weekly Eblast by clicking here:
Sign Me Up!
Today's Date
IN PRINT SINCE 2006
Music From Everywhere!

Support Our Mission
Buy Stuff at Amazon!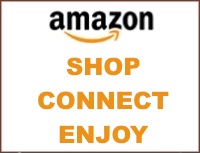 Published By:
Music of the Month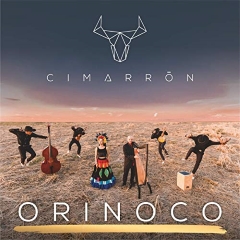 Orinoco
by Cimarrón
Participant Observer Contributors
Section Editors, Writers and Contributors: Sharon Payne, Dolores Donovan, Edwin Ching, Liam Fox, Ana Alvarez
Spanish Translations: Ana Alvarez, Programming: Hera Siddiqui
Associate Editors: Christa Parrish
Editor in Chief: Tom Johnston-O'Neill
Orgs and Causes in San Diego
Join Our Team!