Calendar
<
September, 2019
>
Coming Soon...
Monday, Sep 16
All Day
Ongoing and Extended Events
7:30 PM
Shakespeare Improv
Tuesday, Sep 17
All Day
Free Admission to Japanese Friendship Garden
All Day
Ongoing and Extended Events
6:30 PM
Open Reading: The Tempest
7:30 PM
Book Signing: Meg Waite Clayton
7:30 PM
Stage: Kiss My Aztec
Wednesday, Sep 18
All Day
Ongoing and Extended Events
1:30 PM
Film: All is True
6:30 PM
Film: Selena
7:00 PM
Stage: Amadeus
7:30 PM
Stage: The Virgin Trial
7:30 PM
Stage: Kiss My Aztec
Thursday, Sep 19
All Day
Ongoing and Extended Events
4:00 PM
Talk: Is America Facing an Immigration Crisis?
7:00 PM
Diplomacy Council Annual Fundraiser and Anniversary Party
7:00 PM
One Book, One San Diego Launch
7:30 PM
Film: The Soul And The Blood
7:30 PM
Stage: The Virgin Trial
8:00 PM
Stage: Amadeus
8:00 PM
Stage: Kiss My Aztec
Friday, Sep 20
All Day
Ongoing and Extended Events
8:00 AM
Discussion: Innovation in the Cali Baja Region
6:00 PM
Film: Coco
7:30 PM
Stage: Mama Mia!
7:30 PM
Russian Ballet: Swan Lake
8:00 PM
Stage: The Winter's Tale
8:00 PM
Stage: Hamlet
8:00 PM
Stage: Intimate Apparel
8:00 PM
Stage: The Virgin Trial
8:00 PM
Stage: Amadeus
8:00 PM
Stage: Kiss My Aztec
Saturday, Sep 21
All Day
Ongoing and Extended Events
10:00 AM
Vista Viking Festival
10:00 AM
Adams Avenue Street Fair
12:00 PM
Taste Of South Park
12:30 PM
Dance: Harvest Festival
2:00 PM
The Winter's Tale
2:00 PM
Stage: Amadeus
2:00 PM
Stage: Kiss My Aztec
3:00 PM
Stage: Intimate Apparel
3:00 PM
The Virgin Trial
4:00 PM
Book Discussion: Halal If You Hear Me
7:30 PM
Stage: Mama Mia!
8:00 PM
Jewish Short Film Festival
8:00 PM
Music: Patrizio Buanne
8:00 PM
Stage: The Virgin Trial
8:00 PM
Stage: Hamlet
8:00 PM
Stage: Amadeus
8:00 PM
Stage: The Winter's Tale
8:00 PM
Stage: Intimate Apparel
8:00 PM
Stage: Kiss My Aztec
Sunday, Sep 22
All Day
Jewish Short Film Festival
All Day
Ongoing and Extended Events

Defining Place/Space: Contemporary Photography From Australia
10:00 AM
Adams Avenue Street Fair
12:30 PM
Dance: Harvest Festival
2:00 PM
Stage: Mama Mia!
2:00 PM
Stage: Intimate Apparel
2:00 PM
Stage: The Virgin Trial
2:00 PM
The Winter's Tale
2:00 PM
Stage: Amadeus
2:00 PM
Stage: Kiss My Aztec
3:00 PM
Stage: Hamlet
4:00 PM
Music: The Pirates Of Penzance
6:00 PM
Music: Lucibela, Cape Verde's Voice-of-Gold
7:00 PM
Staged Reading: King Lear
7:00 PM
Stage: Amadeus
7:00 PM
Stage: Kiss My Aztec
8:00 PM
Music: Herb Alpert and Lani Hall
Monday, Sep 23
All Day
Ongoing and Extended Events
Tuesday, Sep 24
All Day
Ongoing and Extended Events
1:00 PM
Film: Moka
7:30 PM
Stage: Kiss My Aztec
Wednesday, Sep 25
All Day
Ongoing and Extended Events
6:30 PM
Film: Coco
7:00 PM
Stage: Amadeus
7:30 PM
Stage: The Virgin Trial
7:30 PM
Stage: Kiss My Aztec
Thursday, Sep 26
All Day
Ongoing and Extended Events
6:00 PM
Soaring Eagles Pow Wow Dance Class
7:00 PM
Stage: Noura
7:30 PM
Stage: Intimate Apparel
7:30 PM
Stage: The Virgin Trial
8:00 PM
Stage: Noura
8:00 PM
Stage: The Winter's Tale
8:00 PM
Stage: Amadeus
8:00 PM
Stage: Kiss My Aztec
Friday, Sep 27
All Day
Ongoing and Extended Events
7:30 PM
Music: Alejandro Sanz
7:30 PM
Stage: Mama Mia!
8:00 PM
Stage: Man of La Mancha
8:00 PM
Stage: The Virgin Trial
8:00 PM
Stage: Noura
8:00 PM
Stage: The Winter's Tale
8:00 PM
Stage: Hamlet
8:00 PM
Stage: Amadeus
8:00 PM
Stage: Intimate Apparel
8:00 PM
Stage: Kiss My Aztec
Saturday, Sep 28
All Day
Ongoing and Extended Events
10:00 AM
North San Diego Latino Book & Family Festival
11:00 AM
San Diego Cabrillo Festival
2:00 PM
Stage: Amadeus
2:00 PM
Stage: Kiss My Aztec
3:00 PM
The Virgin Trial
3:00 PM
Stage: Intimate Apparel
3:30 PM
Film: Island Soldier
7:30 PM
Stage: Mama Mia!
8:00 PM
Film: Yesterday
8:00 PM
Stage: Noura
8:00 PM
Stage: The Winter's Tale
8:00 PM
Stage: Hamlet
8:00 PM
Stage: The Virgin Trial
8:00 PM
Stage: Amadeus
8:00 PM
Stage: Man of La Mancha
8:00 PM
Stage: Intimate Apparel
8:00 PM
Stage: Kiss My Aztec
Sunday, Sep 29
All Day
Ongoing and Extended Events
8:00 AM
San Diego International Dragon Boat Race
2:00 PM
Stage: Man of La Mancha
2:00 PM
Stage: The Virgin Trial
2:00 PM
The Winter's Tale
2:00 PM
Stage: Amadeus
2:00 PM
Stage: Mama Mia!
2:00 PM
Stage: Intimate Apparel
2:00 PM
Stage: Kiss My Aztec
3:00 PM
Stage: Hamlet
5:00 PM
Music: Bho Shambo
7:00 PM
Stage: Amadeus
7:00 PM
Stage: Noura
7:00 PM
Stage: Kiss My Aztec

A fiery and passionate dance, Flamenco originated during the early 16th century in Andalusia, in southern Spain. Originally, Flamenco was a folk dance that the poor or oppressed would participate in as a musical outlet; later, Flamenco became known primarily as a gypsy dance. In fact, it wasn't until the latter half of the 19th century that the Spaniards started recognizing and accepting Flamenco. During the 19th century, dancers began performing Flamenco in cafes as a form of entertainment, and the dance became very popular.

Flamenco is a tripartite art that includes dancing, singing, and guitar music. Rhythmic punctuation, such as hand clapping, is also considered a crucial component. One of the unique characteristics of Flamenco is that the dance is mostly based on improvisation. Inspiration for the stomping feet and fervent passion comes from the music, guitar, and clapping, allowing the dancer or bailaor(a) to express himself/herself according to the music. The bailaor typically stands still for a few minutes to take in the music and starts clapping before beginning the dance. Regardless of gender, the role of the dancer is to interpret the music for the audience.

The second component of Flamenco is the canto or song. The canto involves four different cultures: Gypsies, Moors or Arabs, Jews, and the indigenous Andalusians. There are also three forms of canto. Grandeor hondo, which means "grand" or "deep", is intense and tragic in tone. Intermedio, or intermediate, is less serious and sometimes incorporates Oriental melodies. Finally, Pequeño, or small, is characterized by light, bright songs of nature and love.

Along with dancing and singing, what is mostly associated with Flamenco is the guitar. In the past, the guitarist was seen as subservient in its role next to the singer, but as Flamenco became more popular, so did the guitar. In fact, the role of the guitar became so popular that competition to be employed as the guitarist was fierce. New techniques were developed by guitarists in order to outdo the competition through tricks and other acts of showmanship, such as playing with a gloved hand or playing the guitar while holding it behind their head. A guitarist had to be able to pick up the different styles of song and dance, as well as adapt to the different styles of singers.


Keep informed about San Diego Events!
Sign-up for our weekly Eblast by clicking here:
Sign Me Up!
Today's Date
IN PRINT SINCE 2006
Music From Everywhere!

Support Our Mission
Buy Stuff at Amazon!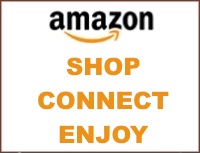 Published By:
Music of the Month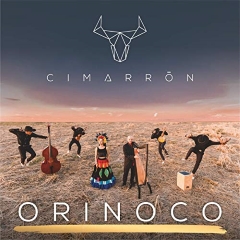 Orinoco
by Cimarrón
Participant Observer Contributors
Section Editors, Writers and Contributors: Sharon Payne, Dolores Donovan, Edwin Ching, Liam Fox, Ana Alvarez
Spanish Translations: Ana Alvarez, Programming: Hera Siddiqui
Associate Editors: Christa Parrish
Editor in Chief: Tom Johnston-O'Neill
Orgs and Causes in San Diego
Join Our Team!