Calendar
<
September, 2019
>
Coming Soon...
Monday, Sep 16
All Day
Ongoing and Extended Events
7:30 PM
Shakespeare Improv
Tuesday, Sep 17
All Day
Free Admission to Japanese Friendship Garden
All Day
Ongoing and Extended Events
6:30 PM
Open Reading: The Tempest
7:30 PM
Book Signing: Meg Waite Clayton
7:30 PM
Stage: Kiss My Aztec
Wednesday, Sep 18
All Day
Ongoing and Extended Events
1:30 PM
Film: All is True
6:30 PM
Film: Selena
7:00 PM
Stage: Amadeus
7:30 PM
Stage: The Virgin Trial
7:30 PM
Stage: Kiss My Aztec
Thursday, Sep 19
All Day
Ongoing and Extended Events
4:00 PM
Talk: Is America Facing an Immigration Crisis?
7:00 PM
Diplomacy Council Annual Fundraiser and Anniversary Party
7:00 PM
One Book, One San Diego Launch
7:30 PM
Film: The Soul And The Blood
7:30 PM
Stage: The Virgin Trial
8:00 PM
Stage: Amadeus
8:00 PM
Stage: Kiss My Aztec
Friday, Sep 20
All Day
Ongoing and Extended Events
8:00 AM
Discussion: Innovation in the Cali Baja Region
6:00 PM
Film: Coco
7:30 PM
Stage: Mama Mia!
7:30 PM
Russian Ballet: Swan Lake
8:00 PM
Stage: The Winter's Tale
8:00 PM
Stage: Hamlet
8:00 PM
Stage: Intimate Apparel
8:00 PM
Stage: The Virgin Trial
8:00 PM
Stage: Amadeus
8:00 PM
Stage: Kiss My Aztec
Saturday, Sep 21
All Day
Ongoing and Extended Events
10:00 AM
Vista Viking Festival
10:00 AM
Adams Avenue Street Fair
12:00 PM
Taste Of South Park
12:30 PM
Dance: Harvest Festival
2:00 PM
The Winter's Tale
2:00 PM
Stage: Amadeus
2:00 PM
Stage: Kiss My Aztec
3:00 PM
Stage: Intimate Apparel
3:00 PM
The Virgin Trial
4:00 PM
Book Discussion: Halal If You Hear Me
7:30 PM
Stage: Mama Mia!
8:00 PM
Jewish Short Film Festival
8:00 PM
Music: Patrizio Buanne
8:00 PM
Stage: The Virgin Trial
8:00 PM
Stage: Hamlet
8:00 PM
Stage: Amadeus
8:00 PM
Stage: The Winter's Tale
8:00 PM
Stage: Intimate Apparel
8:00 PM
Stage: Kiss My Aztec
Sunday, Sep 22
All Day
Jewish Short Film Festival
All Day
Ongoing and Extended Events

Defining Place/Space: Contemporary Photography From Australia
10:00 AM
Adams Avenue Street Fair
12:30 PM
Dance: Harvest Festival
2:00 PM
Stage: Mama Mia!
2:00 PM
Stage: Intimate Apparel
2:00 PM
Stage: The Virgin Trial
2:00 PM
The Winter's Tale
2:00 PM
Stage: Amadeus
2:00 PM
Stage: Kiss My Aztec
3:00 PM
Stage: Hamlet
4:00 PM
Music: The Pirates Of Penzance
6:00 PM
Music: Lucibela, Cape Verde's Voice-of-Gold
7:00 PM
Staged Reading: King Lear
7:00 PM
Stage: Amadeus
7:00 PM
Stage: Kiss My Aztec
8:00 PM
Music: Herb Alpert and Lani Hall
Monday, Sep 23
All Day
Ongoing and Extended Events
Tuesday, Sep 24
All Day
Ongoing and Extended Events
1:00 PM
Film: Moka
7:30 PM
Stage: Kiss My Aztec
Wednesday, Sep 25
All Day
Ongoing and Extended Events
6:30 PM
Film: Coco
7:00 PM
Stage: Amadeus
7:30 PM
Stage: The Virgin Trial
7:30 PM
Stage: Kiss My Aztec
Thursday, Sep 26
All Day
Ongoing and Extended Events
6:00 PM
Soaring Eagles Pow Wow Dance Class
7:00 PM
Stage: Noura
7:30 PM
Stage: Intimate Apparel
7:30 PM
Stage: The Virgin Trial
8:00 PM
Stage: Noura
8:00 PM
Stage: The Winter's Tale
8:00 PM
Stage: Amadeus
8:00 PM
Stage: Kiss My Aztec
Friday, Sep 27
All Day
Ongoing and Extended Events
7:30 PM
Music: Alejandro Sanz
7:30 PM
Stage: Mama Mia!
8:00 PM
Stage: Man of La Mancha
8:00 PM
Stage: The Virgin Trial
8:00 PM
Stage: Noura
8:00 PM
Stage: The Winter's Tale
8:00 PM
Stage: Hamlet
8:00 PM
Stage: Amadeus
8:00 PM
Stage: Intimate Apparel
8:00 PM
Stage: Kiss My Aztec
Saturday, Sep 28
All Day
Ongoing and Extended Events
10:00 AM
North San Diego Latino Book & Family Festival
11:00 AM
San Diego Cabrillo Festival
2:00 PM
Stage: Amadeus
2:00 PM
Stage: Kiss My Aztec
3:00 PM
The Virgin Trial
3:00 PM
Stage: Intimate Apparel
3:30 PM
Film: Island Soldier
7:30 PM
Stage: Mama Mia!
8:00 PM
Film: Yesterday
8:00 PM
Stage: Noura
8:00 PM
Stage: The Winter's Tale
8:00 PM
Stage: Hamlet
8:00 PM
Stage: The Virgin Trial
8:00 PM
Stage: Amadeus
8:00 PM
Stage: Man of La Mancha
8:00 PM
Stage: Intimate Apparel
8:00 PM
Stage: Kiss My Aztec
Sunday, Sep 29
All Day
Ongoing and Extended Events
8:00 AM
San Diego International Dragon Boat Race
2:00 PM
Stage: Man of La Mancha
2:00 PM
Stage: The Virgin Trial
2:00 PM
The Winter's Tale
2:00 PM
Stage: Amadeus
2:00 PM
Stage: Mama Mia!
2:00 PM
Stage: Intimate Apparel
2:00 PM
Stage: Kiss My Aztec
3:00 PM
Stage: Hamlet
5:00 PM
Music: Bho Shambo
7:00 PM
Stage: Amadeus
7:00 PM
Stage: Noura
7:00 PM
Stage: Kiss My Aztec

Folk dances of the Philippines reflect the various influences that formed the long history of the island nation, and folk dances vary according to the island's various regions. The Philippines consist of more than 7,000 islands that are divided into three main areas: Luzon in the north, Visayas in the middle, and Sulu and Mindanao in the south.

Several tribes live in the northern mountainous region. Each tribe goes by its own name; however, collectively the tribes are called Igorot. Mountainous or Igorot dances preserve world views and philosophies from the pre-Christian era, while showcasing instances of everyday life, such as family life or courtship. Igorot dances also celebrate battle victories and pay homage to ancestors or gods in order to bring good luck and fair weather to the villages. In Sulu and Mindanao, some of the dances were influenced by Islam and Christianity. For example, the Muslim dance Singkil is the local interpretation of the Indian epic, Ramayana, and is probably the most popular form of Filipino dance. Between Luzon and Mindanao lies Visayas, the middle part of today's Philippines. Dances from this region demonstrate Spanish influence and are called Maria Clara dances after the female protagonist in the novel by Jose Rizal. The choreography in Maria Clara dances is an amalgamation of Spanish and other European dances such as the waltz.

While Maria Clara dances were popular among the urban Filipinos, the rural areas had their own dances called Barrio dances. These dances celebrate life with elan and joy. To reflect their happiness and love of life, women and men show off their skills by balancing lamps on their heads or dancing on narrow benches. In the dance called Maglalatik, which is a mock war dance, dancers beat on coconut shells tied to their bodies, creating a furious rhythm while reenacting battle. Women wear either traditional dresses adorned with butterfly sleeves, or long skirts and lace blouses. Men traditionally wear Chamisa de Chino and colored trousers.


Keep informed about San Diego Events!
Sign-up for our weekly Eblast by clicking here:
Sign Me Up!
Today's Date
IN PRINT SINCE 2006
Music From Everywhere!

Support Our Mission
Buy Stuff at Amazon!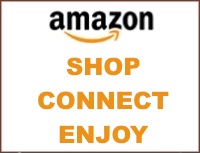 Published By:
Music of the Month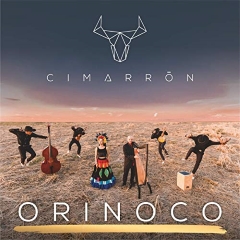 Orinoco
by Cimarrón
Participant Observer Contributors
Section Editors, Writers and Contributors: Sharon Payne, Dolores Donovan, Edwin Ching, Liam Fox, Ana Alvarez
Spanish Translations: Ana Alvarez, Programming: Hera Siddiqui
Associate Editors: Christa Parrish
Editor in Chief: Tom Johnston-O'Neill
Orgs and Causes in San Diego
Join Our Team!