Calendar
<
September, 2019
>
Coming Soon...
Friday, Sep 20
All Day
Ongoing and Extended Events
8:00 AM
Discussion: Innovation in the Cali Baja Region
10:00 AM
Talk: Magritte & Surrealist Works
5:00 PM
Talk: A Journey into Magical Realism
6:00 PM
Film: Coco
7:00 PM
German Film: Home from Home
7:00 PM
Music: Volver, Volver II
7:00 PM
Comedy: Pambansang Kolokoy, Boss Ka-Reppa, and PinoyEgoy
7:00 PM
Stage: Disney's Mulan Jr.
7:00 PM
Iranian Film: Nahid
7:30 PM
Stage: Mama Mia!
7:30 PM
Russian Ballet: Swan Lake
8:00 PM
Stage: The Winter's Tale
8:00 PM
Stage: Hamlet
8:00 PM
Stage: Intimate Apparel
8:00 PM
Stage: Hershey Felder as Monsieur Chopin
Saturday, Sep 21
All Day
Ongoing and Extended Events
9:00 AM
25th Annual Pacific Islander Festival
10:00 AM
Vista Viking Festival
10:00 AM
Adams Avenue Street Fair
12:00 PM
Taste Of South Park
12:30 PM
Dance: Harvest Festival
2:00 PM
Stage: The Winter's Tale
2:00 PM
Filipino Traditional Music & Dance Demo & Workshop
2:00 PM
Stage: Hershey Felder as Monsieur Chopin
3:00 PM
Stage: Intimate Apparel
4:00 PM
Book Discussion: Halal If You Hear Me
5:00 PM
Sewa Annual Dance Fundraiser
7:00 PM
Film: Vincent, The True Story Of Vincent Van Gogh
7:00 PM
Comedy: IM Hussein
7:30 PM
Stage: Mama Mia!
8:00 PM
Jewish Short Film Festival
8:00 PM
Music: Patrizio Buanne
8:00 PM
Film Double Feature: Microcastillo And Mente Revolver
8:00 PM
Music: Bamboo Una Mas
8:00 PM
Stage: Hamlet
8:00 PM
Stage: The Winter's Tale
8:00 PM
Stage: Intimate Apparel
8:00 PM
Stage: Hershey Felder as Monsieur Chopin
Sunday, Sep 22
All Day
Jewish Short Film Festival
All Day
Ongoing and Extended Events
9:00 AM
25th Annual Pacific Islander Festival
10:00 AM
Adams Avenue Street Fair
10:30 AM
German Film: Emil and the Detectives
12:00 PM
Tianguis De La Raza (Artisan Market)
12:30 PM
Dance: Harvest Festival
2:00 PM
Stage: Mama Mia!
2:00 PM
Stage: Intimate Apparel
2:00 PM
Stage: The Winter's Tale
2:00 PM
Stage: Hershey Felder as Monsieur Chopin
3:00 PM
Stage: Hamlet
4:00 PM
Music: The Pirates Of Penzance
6:00 PM
Music: Lucibela, Cape Verde's Voice-of-Gold
7:00 PM
Staged Reading: King Lear
8:00 PM
Music: Herb Alpert and Lani Hall
Monday, Sep 23
All Day
Ongoing and Extended Events
Tuesday, Sep 24
All Day
Ongoing and Extended Events
1:00 PM
Film: Moka
7:30 PM
Rom-Com Rendezvous Rendezvous with Sonali Dev, Alisha Rai . . .
7:30 PM
Stage: Hershey Felder as Monsieur Chopin
Wednesday, Sep 25
All Day
Ongoing and Extended Events
6:30 PM
Film: Coco
7:30 PM
Stage: Hershey Felder as Monsieur Chopin
Thursday, Sep 26
All Day
Ongoing and Extended Events
4:00 PM
Film: The Icebox
6:00 PM
Soaring Eagles Pow Wow Dance Class
6:00 PM
Music: Southern Scratch
7:00 PM
Stage: Noura
7:30 PM
Stage: Intimate Apparel
8:00 PM
Stage: Noura
8:00 PM
Stage: The Winter's Tale
8:00 PM
Stage: Hershey Felder as Monsieur Chopin
Friday, Sep 27
All Day
Ongoing and Extended Events
7:00 PM
Stage: Just Like Us
7:00 PM
Japanese Film: Late Spring
7:30 PM
Music: Alejandro Sanz
7:30 PM
Stage: Mama Mia!
8:00 PM
Stage: Man of La Mancha
8:00 PM
Stage: Noura
8:00 PM
Stage: The Winter's Tale
8:00 PM
Stage: Hamlet
8:00 PM
Stage: Intimate Apparel
8:00 PM
Stage: Hershey Felder as Monsieur Chopin
Saturday, Sep 28
All Day
Ongoing and Extended Events
10:00 AM
North San Diego Latino Book & Family Festival
11:00 AM
San Diego Cabrillo Festival
2:00 PM
Stage: Hershey Felder as Monsieur Chopin
3:00 PM
Stage: Intimate Apparel
3:30 PM
Film: Island Soldier
7:00 PM
Stage: Just Like Us
7:30 PM
Stage: Mama Mia!
8:00 PM
Film: Yesterday
8:00 PM
Stage: Noura
8:00 PM
Stage: The Winter's Tale
8:00 PM
Stage: Hamlet
8:00 PM
Stage: Man of La Mancha
8:00 PM
Stage: Intimate Apparel
8:00 PM
Stage: Hershey Felder as Monsieur Chopin
Sunday, Sep 29
All Day
Ongoing and Extended Events
8:00 AM
San Diego International Dragon Boat Race
1:30 PM
Book Signing: Iris Yang
2:00 PM
Stage: Man of La Mancha
2:00 PM
Stage: Just Like Us
2:00 PM
Film: The Taming of the Shrew
2:00 PM
Stage: The Winter's Tale
2:00 PM
Stage: Mama Mia!
2:00 PM
Stage: Intimate Apparel
2:00 PM
Stage: Hershey Felder as Monsieur Chopin
3:00 PM
Stage: Hamlet
5:00 PM
Music: Bho Shambo
6:00 PM
Film: Aladdin (2019)
7:00 PM
Music: Maná
7:00 PM
Stage: Noura
7:30 PM
Music: Maná
Monday, Sep 30
All Day
Ongoing and Extended Events
6:00 PM
Oktoberfest Beer, Cheese & Sausage Tasting
Tuesday, Oct 1
All Day
Ongoing and Extended Events
7:30 PM
Stage: Hershey Felder as Monsieur Chopin
Wednesday, Oct 2
All Day
Ongoing and Extended Events
7:00 PM
Stage: Noura
7:00 PM
Stage: Just Like Us
7:30 PM
Stage: Man of La Mancha
7:30 PM
Stage: Hershey Felder as Monsieur Chopin
Thursday, Oct 3
All Day
Ongoing and Extended Events
7:00 PM
Stage: Noura
7:00 PM
Stage: Just Like Us
7:30 PM
Stage: Man of La Mancha
7:30 PM
Stage: Intimate Apparel
8:00 PM
Stage: Noura
8:00 PM
Stage: The Winter's Tale
8:00 PM
Stage: Hershey Felder as Monsieur Chopin
The Samahan Philippine Dance Company was organized in July 1974 under the direction of Lolita Diñoso Carter, Ph.D. Dr. Carter, a dance instructor at Grossmont College, El Cajon, CA. at that time, volunteered her services to organize a performing ensemble as a contribution to the growing Philippine Community of San Diego. Her knowledge of Philippine Dance and Music came from her experiences growing up in the Philippines and being involved in all facets of Filipino life in a small town. Formal education in Philippine Folk Dance at the University of the Philippines and classes with Francisca Reyes Aquino, eminent authority on Philippine Folk Dance, provided Carter with a solid background in Philippine Folk Dance. The Samahan Philippine Dance Company started out as part of the Youth Program of the Council of Filipino-American Organizations of San Diego County. The purpose of the program was to provide Filipino youth opportunity to gain knowledge and appreciation of their cultural heritage. The name Samahan (meaning working together) was selected by the participants who were mostly students from area junior and senior high schools and San Diego State University. The educational and recreational program soon became an amateur performing group besieged with requests for performances from various organizations, institutions and individuals. In 1998 the name was changed to Samahan Filipino American Performing Arts & Education Center. There are four performing groups: Philippine Dance Ensemble, Kulintang Music and Dance Ensemble, Philippine Rondalla String Orchestra, and Polynesian Dance Troupe. The Samahan Philippine Dance Company takes great pride in its contribution to the preservation, development and presentation of the traditional performing arts of the Philippines and its respected position as a member of performing arts of San Diego.

For more information, please visit: www.samahanphilippinedance.com/


Samahan Performance on Youtube:
Keep informed about San Diego Events!
Sign-up for our weekly Eblast by clicking here:
Sign Me Up!
Today's Date
IN PRINT SINCE 2006
Music From Everywhere!

Support Our Mission
Buy Stuff at Amazon!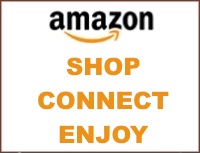 Published By:
Music of the Month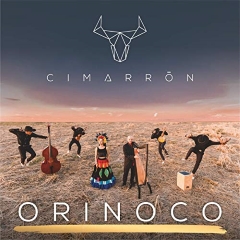 Orinoco
by Cimarrón
Participant Observer Contributors
Section Editors, Writers and Contributors: Sharon Payne, Dolores Donovan, Edwin Ching, Liam Fox, Ana Alvarez
Spanish Translations: Ana Alvarez, Programming: Hera Siddiqui
Associate Editors: Christa Parrish
Editor in Chief: Tom Johnston-O'Neill
Orgs and Causes in San Diego
Join Our Team!