Calendar
<
October, 2017
>
Coming Soon...
Sunday, Oct 22
All Day
Ongoing and Extended Events
All Day
Without Walls Festival: Among Us
12:00 PM
North Park Day of the Dead Festival
12:00 PM
Exhibition: Four Treasures Of The Chinese Study
12:00 PM
Armenian October Fest
1:00 PM
Without Walls Festival: The Quiet Volume
2:00 PM
Lawn Program: House of Austria
2:00 PM
Stage: Princess Diana
2:00 PM
Stage: Pirates of Penzance
4:00 PM
Without Walls Festival: Oslo
5:00 PM
Odissi Dance School Student Recital
5:00 PM
Stage: Waking La Llorona
7:30 PM
Music: Enrique Iglesias & Pitbull
7:30 PM
Music: Carla Morrison
Monday, Oct 23
All Day
Ongoing and Extended Events
12:00 PM
Music: Javid & Naoko
6:00 PM
Herring and Lamprey: Fish and Social Status in Medieval Dining
Tuesday, Oct 24
All Day
Ongoing and Extended Events
6:30 PM
Film: Don't Think I've Forgotten: Cambodia's Lost Rock & Roll
6:30 PM
Book Discusion: The Sandcastle Girls
7:30 PM
Stage: Swan Lake by the Russian Gand Ballet
7:30 PM
Art: German Art of the 20th Century
8:00 PM
Film: Tsar to Lenin
9:00 PM
Music: Clachan Boys
Wednesday, Oct 25
All Day
Ongoing and Extended Events
10:30 AM
Exhibition: Four Treasures Of The Chinese Study
5:30 PM
Kain-Na: A Filipino Collaboration Dinner At Jsix
6:00 PM
Peace Officers, Peace Makers and the Power of Partnership
6:00 PM
Book Discussion: The Sandcastle Girls
6:30 PM
Book Discussion: The Sandcastle Girls
7:00 PM
The Importance of Being Earnest
7:30 PM
Stage: Swan Lake by the Russian Gand Ballet
Thursday, Oct 26
All Day
Ongoing and Extended Events
10:30 AM
Book Discussion: The Sandcastle Girls
10:30 AM
Exhibition: Four Treasures Of The Chinese Study
4:00 PM
Book Discussion: The Sandcastle Girls
6:30 PM
Discussion: My Family's Slave, Lola's Story
Friday, Oct 27
All Day
Ongoing and Extended Events
10:30 AM
Exhibition: Four Treasures Of The Chinese Study
7:00 PM
The Importance of Being Earnest
8:00 PM
Stage: Princess Diana
Saturday, Oct 28
All Day
Ongoing and Extended Events
12:00 AM
Dia De Los Muertos Celebation At Old Town
10:30 AM
Exhibition: Four Treasures Of The Chinese Study
11:00 AM
Balboa Park Halloween Family Day
12:00 PM
Encinitas Dia De Los Muertos
2:00 PM
Executive Order 9066: Japanese American Incarceration
2:00 PM
San Diego Arab Film Festival
5:00 PM
Art show: Dia De Los Muertos
6:00 PM
Music: Tradition and Innovation of Lalgudi Bani
7:00 PM
Dia De Los Muertos After Dark
7:00 PM
The Importance of Being Earnest
8:00 PM
Music: Como La Flor Band
8:00 PM
SD Symphony: Ratatouille
8:00 PM
Stage: Princess Diana
Sunday, Oct 29
All Day
Ongoing and Extended Events
12:00 AM
Dia De Los Muertos Celebation At Old Town
10:00 AM
Dia De Los Muertos: San Luis Rey
10:00 AM
Oceanside Dia de los Muertos
12:00 PM
Dia De Los Muertos: Mission Hills Methodist Church
2:00 PM
Lawn Program: House of Scotland
2:00 PM
Book Signing: A Paris All Your Own
2:00 PM
Muslim Community Center Open House
2:00 PM
Parisian Author Panel
2:00 PM
Stage: Princess Diana
2:00 PM
San Diego Arab Film Festival
4:00 PM
Music: Japanese Chorus Kaguya
5:00 PM
Music: Clachan Boys
7:30 PM
Music: Keali'i Reichel
7:30 PM
Music: Keali'i Reichel
8:00 PM
Music: Crosscurrents
Monday, Oct 30
All Day
Ongoing and Extended Events
5:00 PM
Talk: ASEAN, Opportunity and Risk
Tuesday, Oct 31
All Day
Ongoing and Extended Events
6:30 PM
Film: Belvedere
7:00 PM
Stage: Russian Grand Ballet presents Swan Lake
7:30 PM
German Art of the 20th Century
9:00 PM
Music: Clachan Boys
Wednesday, Nov 1
All Day
Ongoing and Extended Events
12:00 AM
Dia De Los Muertos Celebation At Old Town
Thursday, Nov 2
All Day
Ongoing and Extended Events
6:00 PM
Russia Preventing Peace on its Periphery
8:00 PM
Music: Dias de los Muertos with La Santa Cecilia
Friday, Nov 3
All Day
Ongoing and Extended Events
Saturday, Nov 4
All Day
Ongoing and Extended Events
6:00 PM
Comedy Night with K-von and Melissa Shoshahi
The San Diego Participant Observer
The City of San Diego is home to one of the most vital and culturally diverse populations to be found anywhere in America. The Participant Observer is a web magazine dedicated to discovering and showcasing the wide variety of culturally interesting events, people, places and organizations our city has to offer. Our continuously updated Events Calendar provides comprehensive information about current and forthcoming events in San Diego. In addition to covering local events, The Participant Observer publishes features and articles about cultural events and phenomena happening around the world. We urge you to explore the many other resources our site provides.
Also on this Site...
Your Window to the World
All Articles © Guardian News & Media Ltd 2013-16, New York Times Inc., TheHuffingtonPost.com, Inc., and Buzz Feed Inc.
Cultural Tidings Archive
(Read: 276 times)
---
San Ysidro's Independence Festival is the only Fourth of July celebration held at the Mexican-U.S. international border. In this vibrant binational community, patriotism and classic Fourth of July traditions are reimagined with a Mexican twist.

By Alyssa Jorgensen

(Read: 831 times)
---
Less than one half of all Americans have a passport. People without passports not only can't go to far away places like Asia, Africa, Europe or South America, without a passport you can't even travel to Mexico or Canada. An important step in becoming a global citizen is actually getting out there and experiencing other cultures first hand. Don't limit your options! Passports don't expire for 10 years, think ahead and apply for or renew yours today! The steps to apply for a passport are not as daunting as they may seem. Whether you are looking to apply for a new passport or to renew your current passport, follow the steps in our handy guide!
Compiled by Julie Tran

(Read: 628 times)
---
| | |
| --- | --- |
| | The Center for World Music is a unique nonprofit organization whose mission is to foster awareness and understanding of the world's diverse performing arts and cultures through public performances and teaching. Its primary purpose is to draw public attention to the diversity of the world's performing arts traditions: Asian, African, European, Latin American, and American. |
(Read: 14546 times)
---
| | |
| --- | --- |
| | Today San Diego's Little Italy is a bustling commercial, dining and entertainment district. But more than a half century ago, it was a largely residential area populated by Italian families, most of which were involved in San Diego's thriving tuna industry. Over the next few decades, Little Italy became a self-contained neighborhood with its own grocery stores, bakeries, restaurants, a Catholic church, an elementary school, a drugstore, and a fire department. Then a half century ago the community was cut in half by the expansion of San Diego's freeway system, devastating a once thriving community. Read about Little Italy's rich past and about local efforts to preserve the neighborhood's unique ethnic character and identity. |

By Tony Rocco
(Read: 5331 times)
---
| | |
| --- | --- |
| | The Convoy Corridor, in Kearny Mesa, nestled in between the 805, 52 and 163 freeways, is home to more than 200 Asian-American owned businesses. Though known to many in San Diego as the place to go to fulfill cravings for authentic Korean and Chinese (and Japanese and Thai and Vietnamese . . .) food, this area includes a variety of cultural and entertainment offerings appealing and open to all. |

by Sarah Lee Cover
(Read: 4585 times)
---
| | |
| --- | --- |
| | A stone's throw from the Gaslamp Quarter, on the corner of 3rd Avenue and J Street, lies the San Diego Chinese Historical Museum. The museum offers San Diegans an artifactual, pictorial and interactive look into the history of San Diego's Chinese-American inhabitants. Admission is an affordable $2. The museum features numerous cultural, historical and artistic displays as well as regularly held educational programs for children and adults. For a small extra fee the museum also offers docent-lead tours of the permanent collection and featured exhibits as well as tours of the remnants of San Diego's former Chinatown. |
(Read: 5988 times)
---
| | |
| --- | --- |
| | Kourosh Taghavi, instrumentalist, vocalist and Persian classical musician boasts a passionate approach to music that has impacted audiences around the world. His collaborative projects with master musicians and local cultural organizations work to fulfill his lifelong dream to promote Persian classical music. More recently, his ongoing efforts with the Center for World Music bring the setar and Iranian culture to San Diego school districts through hands-on instruction in Persian classical music. |

By Amanda Kelly
(Read: 5576 times)
---
Home to 48 million people, South Korea takes great pride in its traditions and history. A great example is its delightful food culture that, despite having influenced by other cultures over time, has remained unique among the world's cuisines.

By Julie Park



(Read: 7586 times)
---
If you've never visited San Diego's Chicano Park, you might imagine that it is just another typical park: grass and trees, playgrounds and picnic tables, weekend gatherings of families and friends. However, unlike other parks, Chicano Park is steeped in a profound sociopolitical history of Chicano life in our city.

By Jordan Tresham and Tom Johnston-O'Neill
Photos by Shimona Carvalho




(Read: 44879 times)
---
Today's Date
IN PRINT SINCE 2006
Music From Everywhere!

Published By:
World Music
CD of the Month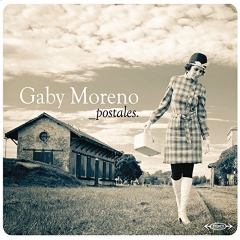 Postales
by Gaby Moreno
Our Staff
Section Editors, Writers and Contributors: Sharon Payne, Kira Nolan, Ayoolah Folarin, Dolores Donovan, Edwin Ching, Julie Tran, Savanna Franklin, Liam Fox, Alyssa Jorgensen, Anastasia Macdonald
Associate Editor: Erin Golackson
Photography: Shari Johnston-O'Neill
Editor in Chief: Tom Johnston-O'Neill
Cheap Tickets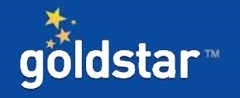 Click Above and/or Below


Join Our Team!